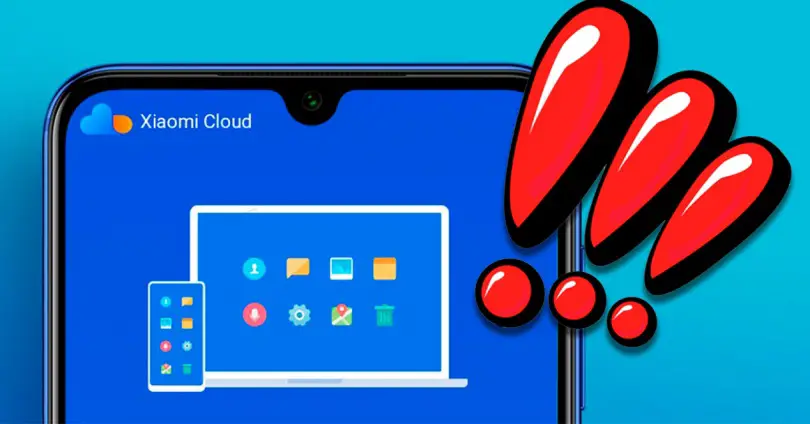 Today almost all the customization layers have their own cloud services that allow users to enjoy a complete series of advantages. In the case of mobile phones of the Chinese brand we have Xiaomi Mi Cloud or Xiaomi Cloud.
This service is very similar to that offered by other companies and, in addition to offering an extra storage space for registered users, it adds other tools such as synchronization of contacts, the possibility of finding a lost phone or synchronizing the browsing of content between different devices. .
What is Xiaomi Mi Cloud?
Mi Cloud is not a strange thing for Xiaomi mobile phone users, but it can be a bit strange for new users using Xiaomi phones for the first time.
This tool, introduced by Xiaomi almost 10 years ago, is a great way to sync your data across multiple devices and have a backup of your important information in the cloud . It allows us to access photos, contacts, call logs, messages and more from anywhere in the world.
This service is available on all Xiaomi mobiles and when you sign up for Mi Cloud, you get 5 GB of free storage. Of course, the brand promises that the personal data of users is strictly encrypted before being stored on the company's server in such a way that even if the developer gains access to your mobile's content hosted in the cloud, he will not be able to decrypt. the data.
How to configure the Xiaomi account on the mobile
To be able to make use of the Xiaomi cloud, all you need is to have a Mi account (an account in the company) just as you use an iCloud account on iPhone or a Gmail account on any Android mobile.
To use the Mi Cloud, you must set up a Xiaomi account with your phone number. You can do it from your mobile or by accessing this web page , following the following steps:
Access the mobile phone configuration app
Click on "Xiaomi Account" at the bottom of the screen and log in
Go back to the Settings screen and click "sync"
Select your Xiaomi account to "enable auto sync" and "sync with wi-fi only".
Once you have created your account, the option My Cloud will appear in the services section of this menu.
The Mi Cloud app is reinstalled by default on all Xiaomi smartphones and you only have to enter it using your access credentials to enjoy its benefits.
Once you are in the service, at the bottom you will find an option called "Synchronize items". Click on it and choose everything you want to host or share with the company's cloud. Keep in mind that, by default, the brand allows you to store up to 5 GB of data for free.
Can you buy extra storage?
Yes, nothing prevents you. the only problem is that the prices are not expressed in euros, but in Hong Kong currency. This is how much it costs you to expand the memory of Xiaomi Mi Cloud:
Extra 50 GB of storage : 98 HKD, about 11 euros per year.
200 GB extra storage: 318 HKD, about 35 euros per year.
1 extra TB of storage : 948 HKD, about 100 euros per year.
What advantages does it offer?
Whether you access the Xiaomi cloud from the mobile app itself or from the browser, you will find the following tools designed to solve your life:
Synchronization of contacts
You will be able to store all the numbers that you save in your mobile phone book in the cloud to consult them from anywhere or import them in case of changing your mobile.
Messages
This option allows you to store all the messages you receive on your phone in the Mi Cloud to access them at any time and place.
Gallery
The main function of the Xiaomi cloud, to store a backup of your photos and videos to save storage space on your mobile, although the free 5G can fall short in a short time.
Notes
This tool is synchronized with the Xiaomi notes app that you have installed on your mobile by default. Allows you to view all your notes online.
Recordings
The same that happens with the notes, but synchronizing all our voice notes and audios that we have saved on the phone using the MIUI voice recorder.
Find my device
Another of the most useful tools in Mi Cloud. By means of GPS you will be able to see on the computer screen where your mobile is located, something quite important if you lose it or it is stolen.
Call History
If you activate this option, in addition to text SMS, you will be able to store the call log that you have right now on your mobile in the Xiaomi cloud, to consult it from wherever you want.
Calendar
Being able to consult your event calendar from anywhere is one of the fundamental principles of Mi Cloud. Once you use it, you won't be able to live without it.
Browser
If you use the MIUI system browser, using this option you can check your browsing history, manage bookmarks and check your recently visited pages.
Frequent phrases
This tool does not stop being a kind of dictionary that is responsible for storing the sentences of your sentences that you repeat the most on your mobile and assigning them to the autocomplete function of your smartphone to save you time when writing your texts.
Alternatives to Xiaomi Mi Cloud
Google itself is the main alternative to Mi Cloud . Or rather, Mi Cloud is an alternative to the entire set of tools that Android offers through Google Drive .
The account of the Internet company with which we register on our device already allows us to store contacts, notes (through Keep), files (through Drive), find our mobile (through Find My Phone) and even our photos (via Google Photos).
Precisely next month ends the possibility of storing our contents for free in Drive and photos so it does not hurt, if you have a Xiaomi mobile, use the extra memory that Mi Cloud offers.