EA wants to give you a reward after all those games of suffering, losses in the last minute and cable pulls. And to take away the penalties nothing better than a letter from a mythical player, the Spice Boy , Sir David Beckham .
Beckham free in FIFA 21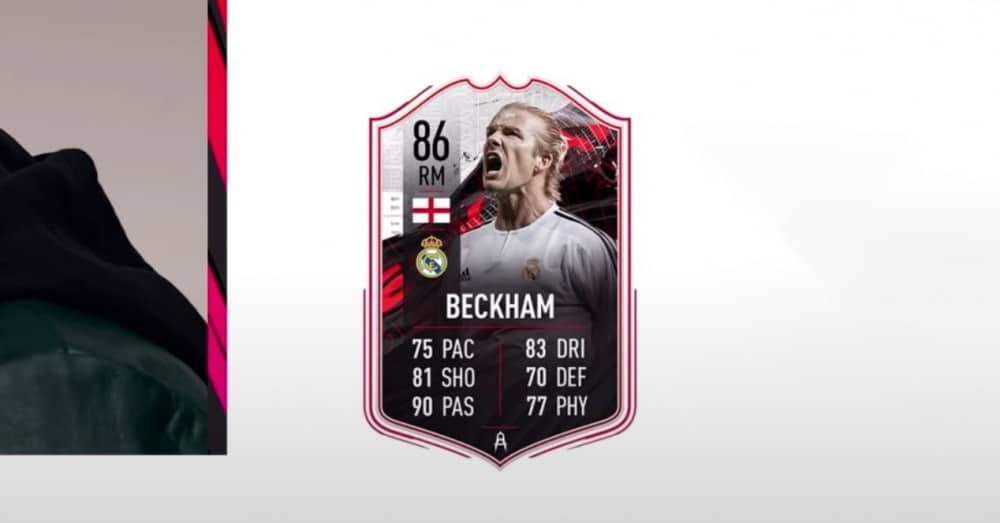 EA Sports wanted to celebrate the arrival of David Beckham as FIFA 21 ambassador, and for this they decided to give all players a very special card. To get it, you will only have to play FIFA 21 between December 15 and January 15 , and thus, you will automatically get Beckham's letter with a score of 86 , just when he was enjoying his time at Real Madrid.
Those who have a line-up based on LaLiga, this right midfielder will come in handy to increase the level of their squad, especially for those who love the center to the area, since with a pass of 90 and a dribble of 83, you had better have a leading center forward to take advantage of it 100%.
Plus, shots from the edge of the box should be almost guaranteed goals thanks to Beckham's right foot glove, so prepare to see him for more than one opposing lineup starting in the next few weeks. He may be a very repeat player, but he could be one of the best midfielders in FIFA 21.
The letter you will receive will be the only one of unlimited assignment and completely non-transferable, so do not think about doing business with it, because it will not happen.
Also in ICON
But as you can imagine, that 86-point score doesn't do David's career justice. For this, there will be other cards, now, in Icon version, since three new FUT Icon cards will arrive at FUT21 of which for now the final score they will offer is unknown. Looking at the images, we can guess that they will offer three key stages of the footballer, his time in Manchester or his great stage as captain of the England team. Unfortunately the score of these Icon cards will not be announced until next November 27, so we will have to wait a little longer to be able to define our midfield in case we want to go for that juicy magic card.
When will I receive the letter?
You will only have to play FUT after December 15 and before January 15, 2021 to win the card, and you will receive the card no matter what platform you played on, be it PS4, PS5, Xbox One, Xbox Series X | S or PC. Additionally, you will also get a Beckham Mold Breaker to use on Volta, so there will be more than one reward for meeting the requirements.