The childhood of many people have been marked by Arcade or retro games. There are many that have been adapted to be enjoyed on an iPhone or an iPad as it is available in the App Store. In this article we show you the best options so that you can recreate yourself in childhood.
Arcade games moved to the iPhone
1945 Air Force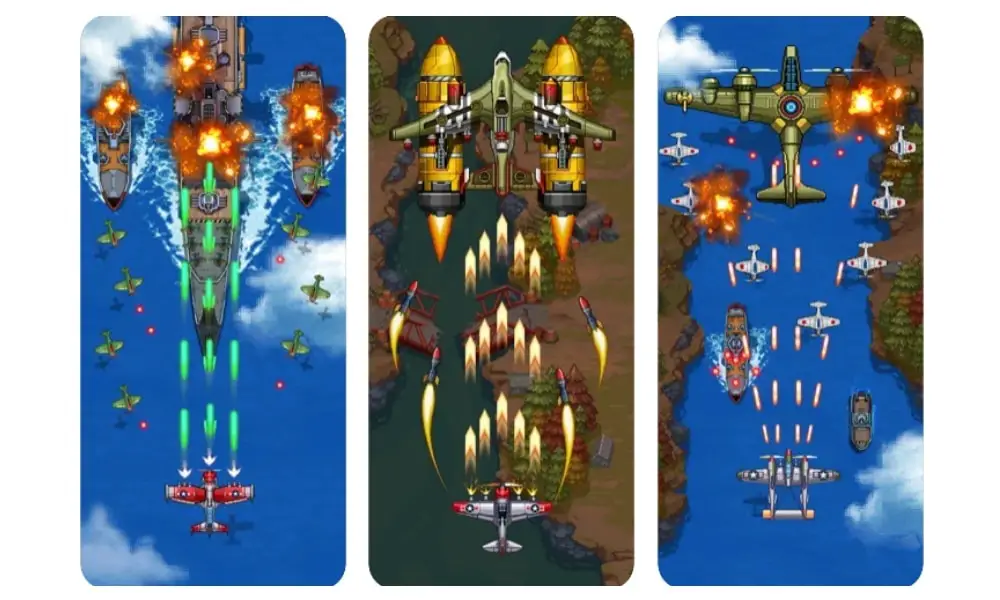 A classic game that takes us back in history to the 90s. With an extremely simple concept, it offers endless fun on iPhone and iPad. It includes 16 models of historical aircraft that participated in World War II easily identifiable by lovers of the military world. You will find more than 100 levels full of enemies and action, although you must bear in mind that each of the levels that you go up will be even more complicated.
PAC-MAN
Undoubtedly an icon within games that has marked a before and after in many aspects by making toys, or composing successful songs. Almost everyone knows this addictive game even though it appeared in the world almost 40 years ago. Now you can recreate this experience on your iPhone or iPad in the most optimal way possible.
Super Pong Game
With a very minimalist design and mechanics that can be understood by anyone, Pong is another of those games that will accompany us throughout history. Although it may be easy at first, hitting a ball with different moving platforms can actually be a real challenge.
Galaxy Attack: Alien Shooter
Without a doubt one of the best arcade shooter games ever created. You have the objective of saving the galaxy from the alien horde that is approaching with your spaceship and all the weapons that it includes and that are obtained by collecting them on the map. Be skilled and fast and this game will not challenge you.
Mortal Kombat
With improved graphics and Mortal Kombat 11 characters you can have the experience of playing on the console on your own iPhone or iPad. The MK11 team has unique abilities and is capable of powerful combinations in order to take out the enemy as quickly as possible. You will have to create an initial team and progress through different fights in order to gain experience that will open the door to other special attacks and powerful items to make you stronger and stronger.
Street of Rage Classic
Three cops, a city on the ropes, and a crime lord known only as Mr. X. This is the Street of Rage story that leads to a fun retro fighting game featuring three playable characters, each with its strengths and weaknesses. You'll have to face eight rounds of frenzied combat in order to save the city from its dark fate.
DOOM
A classic game that marked a before and after in its genre. Known by all, the goal you have in DOOM is to kill everything in your path by reliving the experience that was released in 1993 with the first installment of this video game that has been adapted to the silent Arcade.