The rise of connectivity between people and devices is generating an unprecedented flow of information that, together with artificial intelligence, makes our environment anticipate our needs. Traditionally, the methods to access the Internet have been through fixed copper or fiber lines and through mobile networks such as 4G and the imminent arrival of 5G. These routes have also been joined by satellite connections.
That we are traveling to a hyperconnected world is a reality. Predicting about the future is not an easy task, but all the technological advances in terms of fiber, 5G and satellite connections suggest that with each passing day we will be more connected than ever.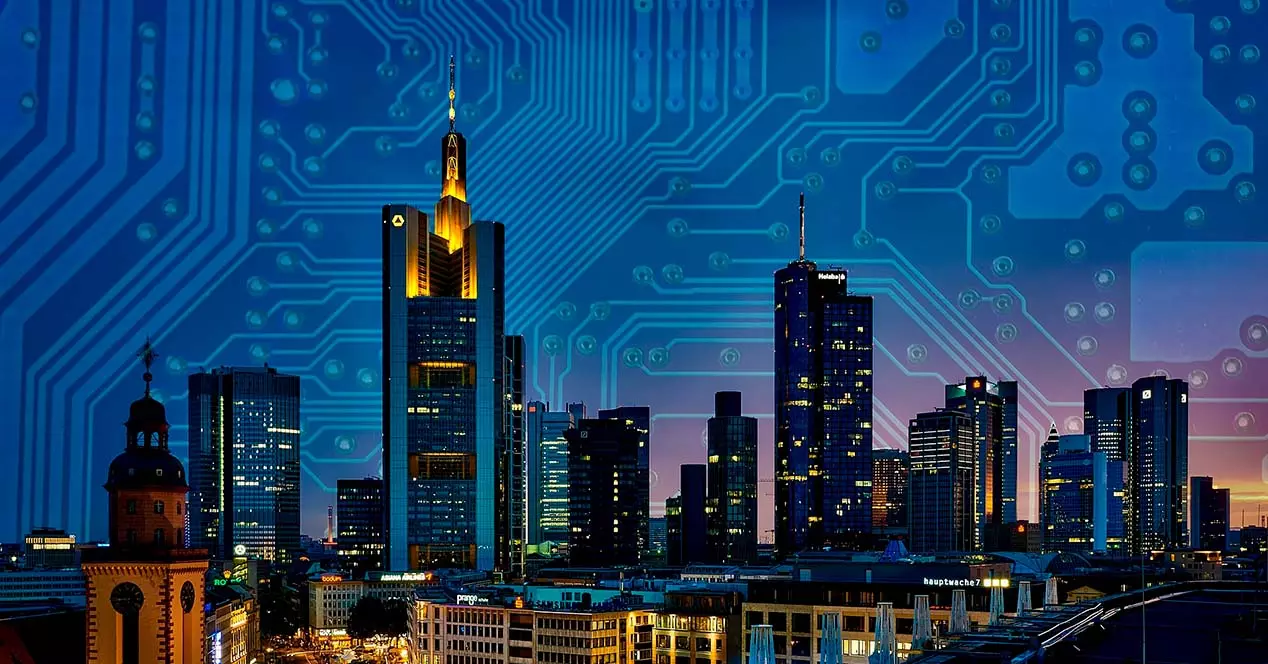 Starlink as a revolution
The projects to offer broadband satellite connections LEO (Low Earth Orbit), low earth orbit, never came to work, but where others fail, Elon Musk appears with his constellation of Starlink satellites predicting success in the future. The goal of Starkink is very clear: to offer Internet around the world at speeds that can reach up to 1 Gbps with a latency of 25 ms. As Elon Musk has communicated in one of his conferences, Starkink will not be a competitor of fiber networks or 5G networks but a complement, since at the moment it does not work well in areas where the population density is high. .
In the future, Starlink intends to offer Internet to those rural areas where the Internet connection is poor or non-existent. For the creator of SpaceX, the goal is "to achieve a latency below 25 ms" so that it is possible to enjoy a good online gaming experience at a competitive level. Elon Musk has made it very clear that Starlink is not a threat to operators, on the contrary, the idea is that Starlink serves customers that operators have problems providing an Internet connection. The starting point is to reach 12,000 satellites in orbit in the next few years, having already requested a permit to have up to 42,000 satellites deployed in different orbits.
5G expansion
The fifth generation mobile network is the current evolution of 4G + / LTE-A. If we look at the coverage we have on our mobile we will usually see that we have 4G +. Until the arrival of 5G, this is the fastest standard that we have been able to access on our mobiles. The deployment of 5G in Spain is progressing at a good pace, but it is still scarce. And as always happens, communication networks advance at a dizzying pace and this week we already told you about the characteristics of 5G Advanced.
The so-called Smart Cities are already integrating 5G access points or nodes everywhere, since putting an antenna on a building is not enough for 5G coverage to be optimal. The main problem of the expansion of 5G is precisely that, the need to implant many antennas to cover the same area that currently covers a 4G node. It is therefore inevitable that 4G and 5G have to coexist for a time until the full deployment and adoption of the new technology. IDC Spain forecasts that by 2025, approximately 80 billion devices will be connected to the Internet, when they are currently around 11 billion. The future of the Internet will therefore be to connect the 5G environment with satellites.
The fiber of the future
In the field of fiber optics there are many researches working on what we can call "the fiber of the future". Through new materials and light modulations, work is being done to improve the speed and capacity of these networks. On December 8, 2020, one of SpaceX's Dragon spacecraft landed on the Florida coast where it housed an optical fiber created in space known as ZBLAN. The name corresponds to the acronym in English of the elements that form it (zirconium, arium, lanthanum, sodium and aluminum). A fiber that has excellent long-range wave transmission capabilities. That is, it allows more information to be transmitted at a higher speed and greater distance with the need for fewer repeaters than current fiber optics.
On the other hand, about 82% of Spain's broadband connections are made through FTTH, a figure much higher than the European average of around 30%. The arrival of 5G will not be the end of FTTH fiber connections, since they are in constant development. Fiber optics is currently the only technology that guarantees high transfer rates with low latency with offers by operators of up to 600 Mbps and even 10 Gbps in cases like Orange. Therefore, fiber optic deployment plans beyond 2024 will become the great ally of the arrival of 5G for its deployment and expansion.