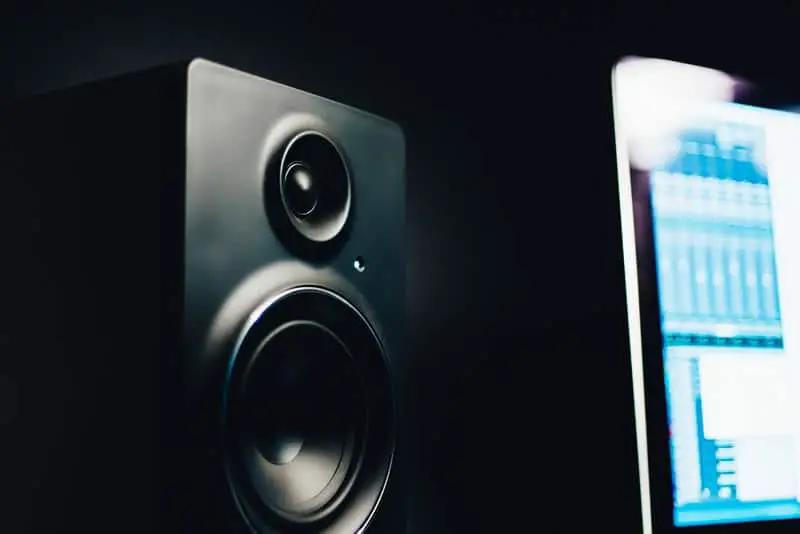 The treatment with multimedia files at the moment is becoming a task within the reach of the majority. Let's talk about videos , audio in MP3 or photos , editing, conversion and customization is easier than ever.
This is largely due to the fact that different application developers are trying to make things easier for us. Remember that only a few years ago these tasks were limited to only a few professionals. In addition, the software needed for all this before was not available to everyone, especially for its price.
However, technology in this regard has advanced greatly, especially due to certain software developers. At the same time, we cannot leave aside the equipment we have at this time. These already allow us to deal with large multimedia files without any problem, something unthinkable only a few years ago. Well, although we usually talk about video or photo files, in this case we will focus on the audio.
Specifically we are going to talk about the treatment of the most representative files of this sector, the popular MP3 . These are used in a huge number of sectors and devices, as surely most of you already know. That is why the ability to carry out various editing work with them, will be greatly appreciated. More if, as is the case, we can carry out these works simply and without complications.
Therefore, we are going to talk about an application that focuses on allowing us to delete, extract, copy or cut parts of an MP3. In this way we will have the possibility to create our own custom audio files. Later we can use these in our own multimedia projects, to create music, or as a melody on the mobile, for example.
Edit your MP3 from the web browser thanks to Audio Editor
Well, specifically we are going to talk about a free web application with which you can work directly from the browser. This is the app called Audio Editor , which, as its name implies, focuses on editing sound files. Therefore, all we have to do to start working with it is to access its URL.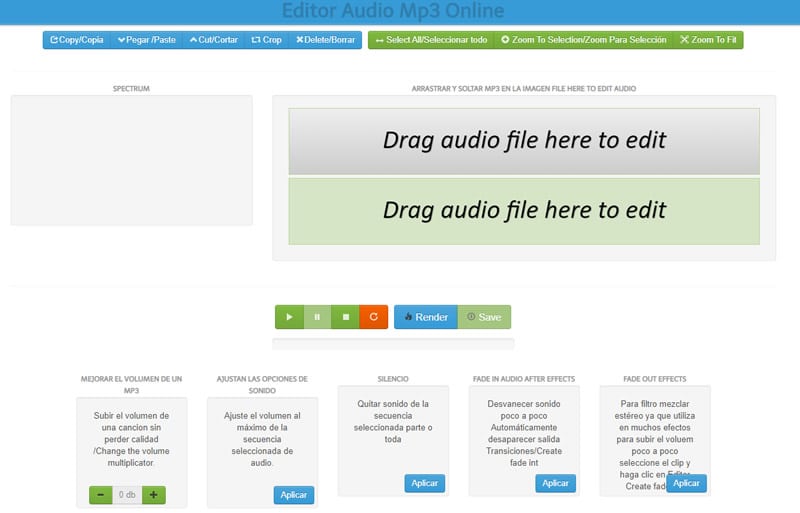 Once here, we will have to drag the file in MP3 format with which we will deal directly to the interface from Windows Explorer. It will be then when the corresponding wave to the audio of the file will appear in represented screen. To say that the application has its own player, although to begin with the edition, we only have to select with the mouse the desired section of the wave.
Once the audio section is marked, in the upper left part of the interface we find the functions that we can use here. In this way we find buttons to copy, paste, cut, etc. Therefore, we will see how to create our own compositions, or edit the upload originally, is extremely simple. We will not have to play with these functions, then click on "Render", and save the result from "Save".