Manufacturer EnGenius continues to improve its EnGenius Cloud solution by adding new functionality. In this article we have seen how EnGenius Cloud works in depth, we must remember that we can centrally manage both high-performance WiFi access points and switches in the cloud. EnGenius continues to improve cloud management by incorporating enhancements and new functionality, and now they have integrated Facebook WiFi with Instagram functionality into their EnGenius Cloud solution, becoming the first manufacturer in the world to incorporate this feature.
What is Facebook WiFi?
When coffee shops, restaurants or hotels set up a professional WiFi wireless network with different access points, it is very normal to have an open SSID with a captive portal to authenticate and have access to the Internet. If the local or cloud WiFi controller incorporates the functionality of Facebook WiFi or Facebook WiFi with Instagram, we will be able to use both social networks to connect to the WiFi wireless network and interact with the cafeteria, restaurant, hotel or department stores in a way easy and fast.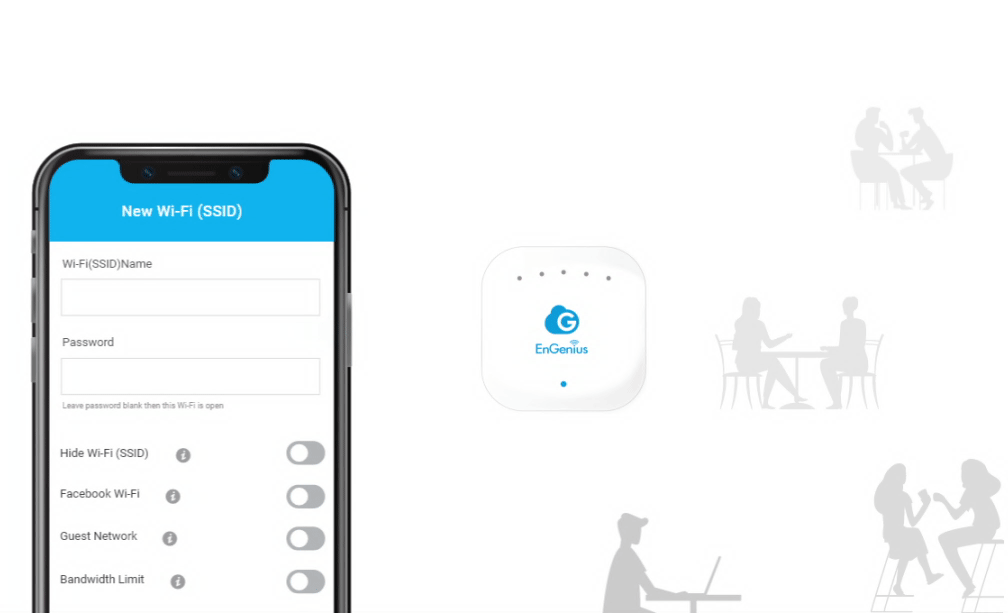 This Facebook WiFi feature is widely used by businesses to easily interact with their customers, but EnGenius was the first to integrate this support into its EnGenius Cloud solution. EnGenius has launched this new functionality at no cost to the network administrator, we must remember that this manufacturer's cloud is completely free and we do not have to pay absolutely anything for use licenses, licenses to have more functionalities or anything, We will only pay for the hardware (WiFi access point or switch) and all management from the cloud will be completely free. It is also true that they will soon incorporate a "Premium" version of EnGenius Cloud where we will have to pay to have more advanced functionalities. We must remember that network administrators have the intuitive EnGenius Cloud To-Go application that allows us to install new APs and switches, manage and administer them remotely, in addition, we can enable Facebook WiFi easily and quickly from our smartphone.
Benefits of having Facebook WiFi in our company
The first benefit we will have is that the WiFi experience as a guest in our wireless network will be perfect, Facebook WiFi makes it really easy for companies to provide WiFi service to their clients, without the need to create credentials in the captive portal manually or semi-automatically , since we will only need to have our Facebook profile only. Some configuration options that we can make are to personalize the duration of the connection, integrate the company's page on Facebook and we can also use Instagram for users to interact with our company.
Another positive aspect of having Facebook WiFi is that we can provide wireless connectivity in exchange for following our profile on Facebook or Instagram, so we will have an organic increase in followers on the company's website. Finally, we will also be able to know the number of income of the different clients in the WiFi network, both new and recurring income.
We recommend you visit the official website of EnGenius Cloud with Facebook WiFi where you will find all the details of this important new feature.