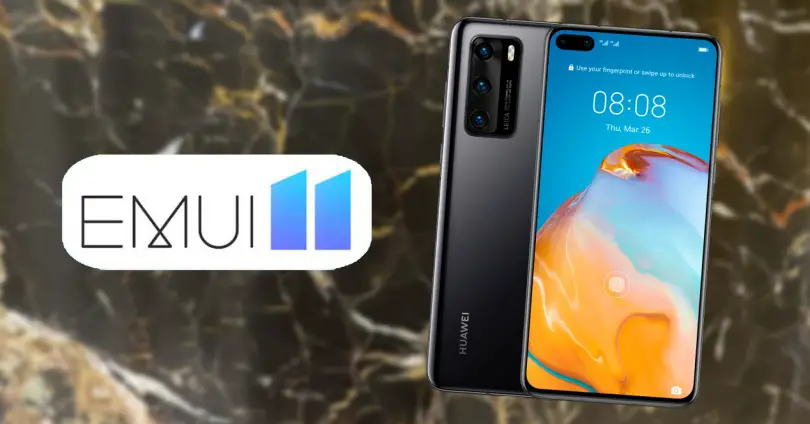 One of the aspects that Android users are looking for is that their mobiles can be customizable down to the smallest detail. Especially the mobile panel , which we check notifications and know the time throughout the day. For this reason, it makes its aesthetics very important for users. And that a terminal allows more or less customization can be the difference between choosing one smartphone or another.
One of the companies that let us touch up even the smallest detail is Huawei with EMUI 11. In its software layer we can customize the main screen and the desktop of our mobile to our tastes. We will even explain some extra settings so that you can change your Huawei mobile even more. In addition, we are facing a layer that has been working on device customization options for many years to allow users to choose what we like the most.
Change the wallpaper
One of the first aspects that we usually customize on our smartphones is the background of the panel by someone else that we really like more. In EMUI 11 , customization is always a bonus and the ease of changing these little details is much easier to do.
To make it possible, we must enter the settings of our mobile device and click on the option Main screen and wallpaper . Once we are in this section, we will have to enter the panel customization options. Among the options that this section will offer us, we will see different possibilities so that we can adjust the panel of our terminal to our tastes.
In the event that you change the background, we will only have to click on Wallpaper . Once we have entered, we will access your settings. However, there is also another possibility to enter this section more quickly, making the gesture of pinching inwards on the desktop of our smartphone. When doing so, different alternatives will appear, including that of Wallpapers. But to change the background, click on the Wallpaper section that will appear in fourth place.
When we are inside, we can choose between one of the funds that Huawei has designed, or they also give us the alternative of adding one from the Terminal Gallery . More than anything so that we can use an image that we have downloaded or made ourselves.
When you have chosen a background that you like, a preview of what the final result will be will show us. In addition, it will give us the possibility to apply the changes, choosing if we want it to be seen only in the background or also for the blocking panel. Even if we are inside Define wallpaper and go down, we can enter an option of More wallpapers so that we can see a catalog of funds created by third parties. In the event that you are in the third-party catalog, you will have to click on Download or the option to buy first.
Customize your Huawei desktop
Another possibility that EMUI 11 offers and other brands do not, is the fact of creating a base of several images so that they change when the mobile is locked. Something similar to what we see on Windows computers. Therefore, we will not only have the opportunity to choose a still image next to the background, but we can also make them rotate.
To make it possible, you will have to enter the device settings. Once inside, we will click on the Main screen and wallpaper option. After this, we will access the customization options. Within these, we must click on the option to Change covers.
In addition, it will let us choose between the various galleries that will appear in the Following section. Although, we can also expand it with the images that we want. To do this, we will have to access My Images.
But, there is not the great customization that EMUI offers us, but we can also activate the Change of covers so that they rotate automatically every time we turn on the panel of our mobile device. And now, next, we will explain another aspect that has a great relationship with this section, the panel transitions.
Configure transitions with EMUI 11
EMUI not only gives us the alternative of making it possible for the desktop of our phone to change, but it will also offer us the possibility of configuring its transitions. All so that users can decide to add a configuration that best suits our needs. That is, we will be able to make the various screens where we have applications on the phone have one or another transition.
More than anything because we can select the type of transition we want our Huawei device to have. In this way we can use a transition animation that we like more or simply remove the one that we have always used, and we are already tired. In addition, it is an option that not all customization layers offer today, and many users appreciate it.
However, to activate or modify this section on Huawei mobile devices with EMUI 11 , the steps to follow are as follows:
Go to the home panel.
Long press on some blank space.
Click on Transitions .
Choose the type of transition that you like the most.
Fortunately, there are not only one or two options, but there are several types of transitions. In this way whenever we want we will be able to change it for a different one. Best of all, it is an interesting detail that we can change whenever we want with which we will personalize our Huawei even more.
Other customizations as extra
To get to personalize and adapt even more the panel of our smartphone there are many more possibilities. Some of them will give us a variety of options that we are going to explain to you one by one, so that you know the possibilities it offers us and everything we can do.
Modify the style of the icons
Huawei is one of the few manufacturers that includes its own application in its terminals for you to change mobile themes. In it, we will be able to look for different novel aspects in which we will find different designs for the backgrounds, icons and fonts or typefaces so that your mobile looks totally different. To do this, we must follow the following steps:
Open the Themes app.
Once in the themes application select Me.
Then tap on Personalize.
Tap the Icons option.
Now select the theme with the icons you want to change.
In the event that the appearance is not changed automatically after choosing the theme, it will be necessary to perform a reset of all settings to restore the system settings: Settings> System> Reset> Reset all settings.
Play with Dark Mode
The first alternative will be to have the dark mode , which makes the entire interface of our Huawei mobile turn black. In addition, it is a very useful way to consume less energy, mainly because the terminal panel will not need so much lighting. It even allows us to rest our eyes more.
To activate it, you will have to enter the smartphone settings and click on the Screen and brightness section. After this, we will only have to look for the Dark Mode option and activate it. Best of all, it will be applied automatically as soon as you enable it.
Use the Always on Display
The Always on Display is a function that will not only allow us to show information on the mobile, even if the panel is locked, but we will also save some battery. And how we mentioned, with this mode we can control all the information on the terminal such as the time, notifications or the status of the battery, without having to turn on the device, with the consequent energy expenditure that this entails.
To activate the Always On Display function in EMUI 11, you will have to access Settings> Home screen and wallpaper. Then we activate the Always on Display option and configure the start and end times according to our preferences, or we can even leave it permanently. In addition, with this latest version of the Huawei software layer, we can put the image that we want.