If before it was something that many were looking for, with the departure of iPadOS the interest in turning the iPad Pro into a device closer to the experience offered by a MacBook continues to increase. doqo is one of the latest proposals, a case with keyboard, trackpad and that design of a conventional laptop .
doqo, another option to turn the iPad Pro into a "MacBook"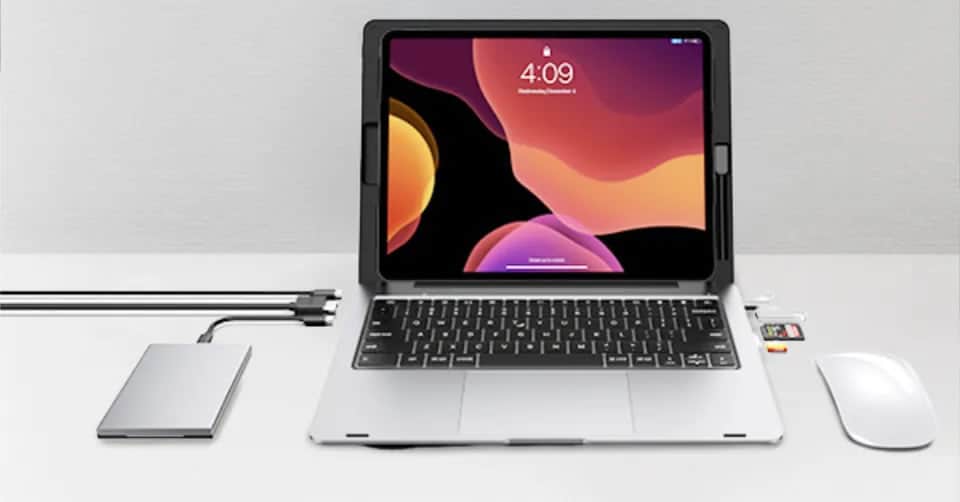 Doqo was born in Kickstarter, that always generates certain doubts due to other projects that despite having achieved their financial objective ended up not materializing, although here it should not be a real problem. Even so, we will know the product and if you are not in a hurry or like to risk you can wait until it is finally in stores.
Doqo, as you can see, is a case with keyboard, trackpad and a classic laptop design. Moreover, without being nailed it maintains that typical Apple aesthetic with metal finishes, colors similar to those of Apple everything you can see in images. Even so, the interesting thing is what it offers at the level of usability and hardware.
This device adds four extras to the iPad Pro:
4,300 mAh in an extra battery that gives an extra when using the iPad when you are mobile, which is not bad if you know how long the integrated battery of the iPad Pro lasts.
A complete keyboard , with option to configure for different layout. It is also backlit and would have that touch and typical laptop tour, nothing that the Apple Smart Keyboard for iPad offers.
A USB C HUB with 7 types of additional connections, such as USB, HDMI and even SD card reader.
Trackpad compatible with multi-touch gestures.
In terms of dimensions, doqo is really designed for the 12.9-inch model. The 11-inch iPad Pro can be used, but how it is integrated is not as optimal. Regarding the connection, like other similar options, a USB C cable is the one that connects the iPad Pro to the device. This allows you to not only have HUB connections but also charge the iPad with the built-in battery or when a charger is connected to the case.
When will it be released? According to the roadmap shared by the company on the Kickstarter page, after the design and test, now in January the crowdfunding campaign would be launched and in March mass production would be carried out to be ready for shipments in May .
Regarding the price, with the discounts by Kickstarter the cost of the keyboard would be between 119 and 159 euros. Although the end in stores could amount to 199 dollars . It would be something less attractive, unless you are clear that you are looking to convert or bring the experience of using the iPad Pro to that of a MacBook.
In spite of everything, how attractive the product is, it is important that iPadOS also continues to advance in how it can take advantage of the new functions such as the use of an external mouse or trackpad or the connection and management of material located in external storage units as well.