As we have already mentioned on many occasions, social networks is a spectacular place where we can find content for all types of users. And precisely, one of the most prominent and shared content on services such as Instagram is related to animals. In another article we already talked about accounts for feline lovers and, in this case, we changed sides. These are the best profiles if you are a fan of dogs.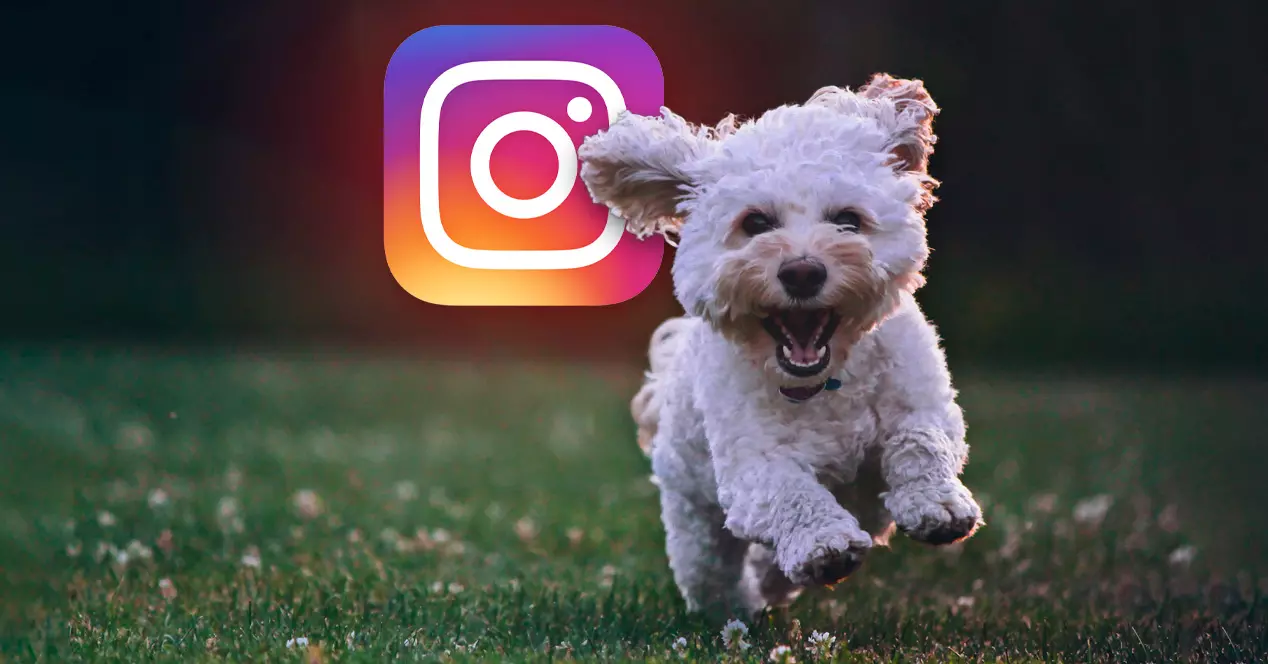 The most famous dogs on Instagram
Virality in social networks has come to achieve such crazy things as, for example, that instead of a person becoming famous, an animal does. For this reason, in this first part, we have compiled some of the most popular dog accounts on Instagram.
The first profile that we want you to meet is, in turn, one of the most famous dogs on this social network. His name is Jiff, although he is better known as Jiffpom . It is about, as its own name lets us see, a Pomeranian with which it has become viral in more than one social network. Looking adorable as if it were a stuffed animal, Jiff can be dressed in any way and can be seen in any funny situation. Currently, this Pomeranian has a total of 10 million followers on Instagram, which has even led him to rub shoulders with famous people like Katy Perry herself.
Another very popular dog on Instagram is Doug The Pug , who already has almost 4 million followers on this social network. An ultra adorable animal that travels with its owner throughout the world, letting us see him through his post on Instagram. We can find Doug in all kinds of situations such as on his birthday, dressed as a ghost for Halloween, walking around New York or even posing with celebrities like Shakira herself.
And from handsome dogs we went on to others … Friendly? This is the account of Tuna , a Chiweenie expert in putting super funny faces in his publications on this social network. A very nice dog that has already managed to dazzle 2 million followers on Instagram.
Speaking of friendly dogs with a face that, although not very attractive, hypnotizes you just by looking at it, we have the account of Marnie The Dog . That little tongue was always out and her happy face conveyed tenderness through each of her hairs. The pity of this story is that, unfortunately, Marnie passed away last year, causing a huge wave of messages from thousands of users showing their affection for her. So far, this puppy's profile has amassed 1.7 million followers .
Watson & Kiko ( @ wat.ki )
On the other hand we have the Wat.ki account, which represents Watson & Kiko, a couple of Labradors who have already managed to reunite 1 million dog lovers . Two pets who love to travel around the world with their owners and, of course, showing their adventures through this social network. From the sand on the beach to the snow on the mountain, passing through the fallen leaves of the forest, these two dogs are an example of travel lovers.
Sir Charles Barkley the Frenchie ( @barkleysircharles )
We are completely sure that, if you are a regular of these animals content on Instagram, you have to meet Sir Charles Barkley or, rather, The Frenchie. A dog that we can see in all kinds of postures and situations that will awaken us a lot of sympathy and tenderness. In addition, he has a mixture of that serious expression and how he behaves that will make you fall in love, just as he has already done with his more than 430 thousand followers on this social network.
Best accounts for dogs on Instagram
Now is the time to move on to another type of account for dog lovers. Profiles ranging from compilations of these super adorable pets to users who share experiences with their dogs in different situations.
The first account in this section is, without a doubt, the most interesting of all. This is The Dogist , a compilation of many dogs across New York who have something in common: a story to tell. A profile worth knowing, as are the lives of these animals that its creator tells us in the description of each post. Currently The Dogist account already has 3.9 million followers .
Now it is the turn to let you know the profile of these two adventurers. They are Theron Humphrey and Maddie, together formal This Wild idea that is already followed by 1.3 million followers on this social network. He is a professional photographer who travels the world over with his faithful pet who, in turn, exudes tranquility and is a magnet for Theron's shots.
If you are a nature lover and you want your dog to accompany you, the best account you can follow is this. They are Camping With Dogs, a profile that collects dogs doing all kinds of activities in nature. They also distribute products under their brand and give certain tips to be able to live all those adventures with our pets. Currently the Camping With Dogs profile already has more than 680 thousand followers through this social network.
Emily Wang ( @emwng )
Another photographer enthusiastic about portraying these animals is Emily Wang . His Instagram account, which already has 243 thousand followers , has a spectacular image portraying many dogs in different situations. Always maintaining that minimalist and clean look that captures you with just one look.
Last but not least, we want you to know the perfect Instagram profile if you are one of those who drool when you see a puppy. They are OMG Puppies , an account with more than 1,500 publications with puppies of all kinds of breeds, with their looks that convey sympathy and tenderness. You will not be able to avoid wanting to hug them, just as their more than 17 thousand followers already do on this social network.