HBO Max landed yesterday in Spain with important improvements in the quality of reproduction of many of its contents, a completely renewed application and new content blocks that divide Warner's content in a style very similar to how Disney + does. These are all the things you need to know to watch HBO Max on Vodafone.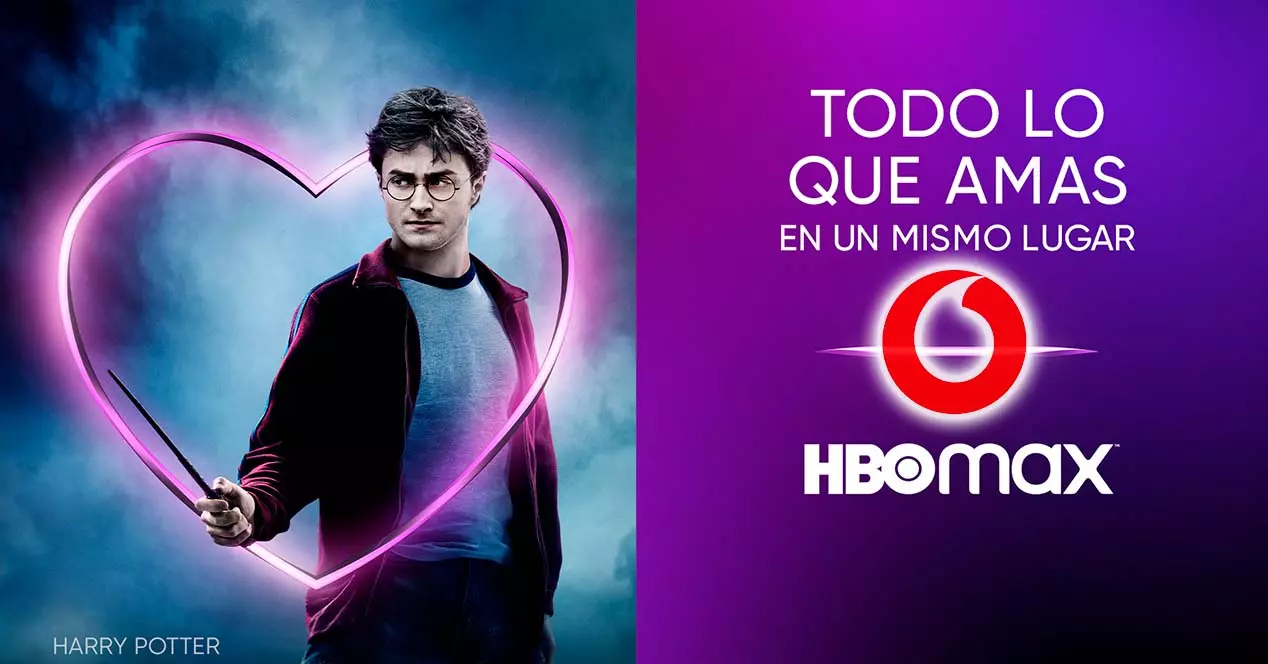 What happens to my old HBO subscription?
For Vodafone customers who already had the HBO Spain subscription activated in their contracted Vodafone TV pack, it is not necessary to unsubscribe from HBO. You will have to download the new HBO Max application and access with the same credentials with which you accessed HBO Spain, in addition to entering your name and surname to complete the registration in HBO Max.
HBO Max is available at no additional cost if you have contracted a pack of Vodafone TV Seriefans, Serielovers or an Unlimited Home pack. If you want to activate HBO Max it is necessary to have at least one mobile line contracted with Vodafone. If you have multiple mobile lines, you can activate an HBO Max subscription on each of them.
Up to 3 simultaneous reproductions
HBO Max has no device registration limit. Currently the streaming platform is compatible with the following devices: LG and Samsung Smart TVs, Sony, Philips, Nvidia Shield and Mi box Smart TV models with Android TV, mobiles and tablets with iOS and Android operating systems, PlayStation, PC, Mac, Chromecast and Apple TV. Of course, we can also watch the contents of HBO Max through the Vodafone TV decoder. However, HBO Max is not available for rooted or jailbroken devices.
Within the platform you can create up to 5 profiles per user and personalize them with photos. It is one of the most anticipated new options on the platform to update the viewing of several users at the same time. As we already mentioned to you the day before the arrival of HBO Max, the new HBO platform does not keep the favorites or the history of the viewing profiles of HBO Spain.
How to activate parental control on HBO?
If we live with minors, activating HBO's parental control is necessary. Parental control prevents children from accessing content that is inappropriate for their age. HBO Max will request a 4-digit code so that the smallest of the house cannot access content outside the KIDS profiles.
As it is an optional option, you can activate it, deactivate it or change the PIN by following these steps:
From the HBO Max website by accessing "My Profile" – "Parental Control".
From the application through "Settings" – "Parental Control" section.
Once activated, click on "Create PIN code".
Modification of data or settings
If you want to recover the configuration of functionalities that you had in the HBO Spain application in the new HBO MAX app, it will not be possible in all cases. As we have already mentioned, if you did not take screenshots or manually write down the content of your lists, you will have lost it. However, if you have lost your language or subtitles settings, you can reconfigure it to your liking by following these steps:
Language: Go to the "Settings" and "My Profile" section to modify it.
Subtitles: Through "Settings" and then "Subtitles".
If you left the chapter of a series or a movie unfinished to see before the arrival of HBO Max, you have to go to the content that you were watching in the new HBO Max application and through the "Visual playback control" you can continue watching it in the same point where you left it. Finally, if you want to change your access password or have forgotten it, you can change or recover it using the "I forgot my password" button available on the HBO Max website.
Hire convergent rates at Vodafone