Connecting to wireless networks is part of our day to day. We have more and more devices compatible with this technology and that also means that we must emphasize security. We must never leave our network unprotected. However, a recent survey shows that many users are unaware of how they can protect Wi-Fi. Even many do not know how to carry out some basic steps.
Many users do not protect their router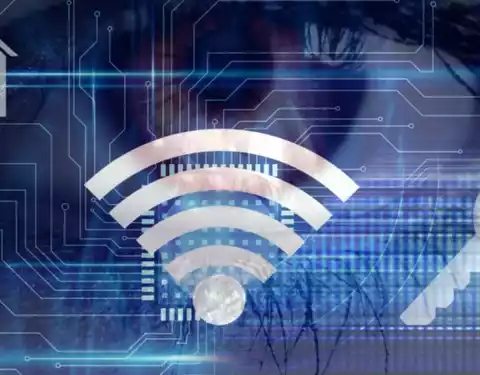 Protecting the router is, at the same time, protecting Wi-Fi. It is important to take into account some essential points, such as putting good passwords to access the device, changing the default values, using good encryption or keeping it updated. The problem is that many users do not take this into account or do not really know how to do it.
This Broadband Genie survey of 1,320 users indicates that 88% have never updated their router firmware. This is a problem, since on many occasions vulnerabilities and security flaws can appear that are exploited by hackers to access the network. Hence it is necessary to have all the patches.
But in addition, 84% of those surveyed had never even changed the administrator password of the router. That is, they continued to use the one that came from the factory. This type of key is usually generic, such as admin123, admin, 1234 and the like. Logically, this leaves the device very unprotected.
Another important piece of information that came out of this survey is that 72% said that they had never checked which devices were connected to the router. It is interesting to have control over which devices are connected, since we could come across intruders who have access to the network and limit its operation.
Additionally, 48% of respondents said they had never done anything listed in the survey. That is, they had never changed the password, updated the router or checked what devices are connected to the network.
We don't know how to protect Wi-Fi
But why these figures? Most of them did not have the router well protected and the main reason was that they did not know why they would have to carry out these actions. They didn't really know the benefit of changing the password or having the router firmware updated to the latest version.
Also, another key point of this survey, a significant percentage stated that they did not really know what they had to do to protect the router. They didn't know how to change the Wi-Fi password, update the firmware, or see if there are any foreign devices connected to the device without them knowing.
Those responsible for this survey indicate that the operators themselves should provide information on how to keep the router secure. However, in the end, the main thing will depend on each user, whether they actually carry out these steps or not and, ultimately, maintain protection.
From this article we recommend users to always have all the firmware updates. You can see our tutorial on the steps to update the firmware of the router. But it is also equally essential to have a good Wi-Fi password or check the equipment that is connected.