In the current times and for the benefit of the users themselves, we have a wide range of file formats to choose from. This includes office formats for texts, such as the versatile PDF that have been with us for a few years.
These are a type of Adobe files that over time have been extended to all kinds of environments, both professional and more personal. Therefore, these are used for official documents, user manuals, for reading electronic books, etc. Keep in mind that PDFs have support for a wide variety of content. We refer, in addition to texts, to images, tables, graphics, hyperlinks, digital signatures, etc.
In addition to all this we can add the wide variety of software available to work with them. Therefore, we can now use several solutions to edit these PDFs , many of them free. At the same time, it is also important to note that many of these free PDF applications are based on the cloud. This means that we have to upload our documents to third-party servers, which is not always recommended.
Perform basic tasks in your files with PDFsam
Everything will depend on the type of PDF that is, so if your content is private or sensitive, this can become a problem. Therefore, in these lines we are going to talk about a program that allows us to perform several basic operations with our PDF, all in local mode. We talk about tasks such as dividing a PDF, rotating them, extracting pages, or merging several files into one.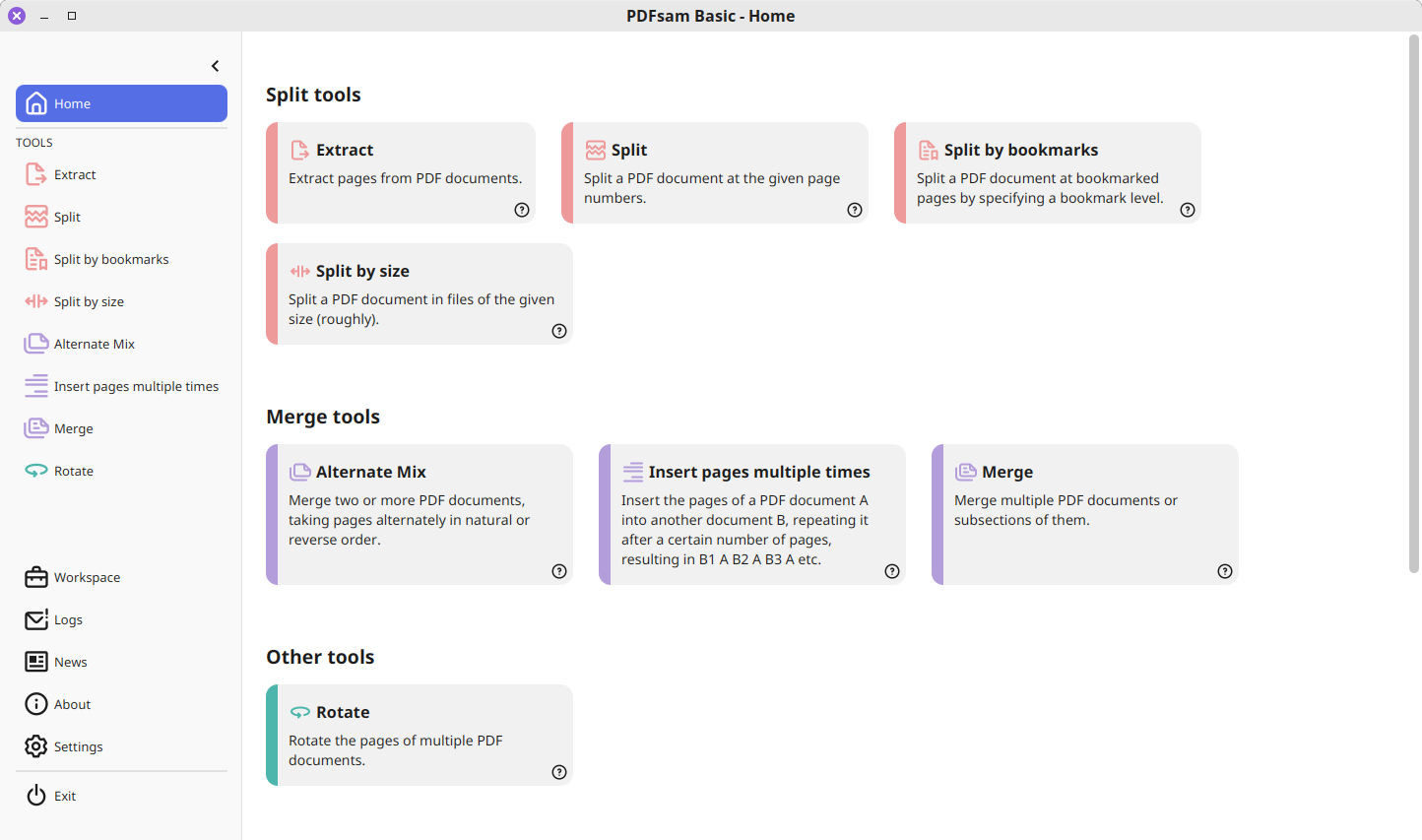 Where appropriate, we will talk about PDFsam Basic, a free open source program that is available for Windows, Linux and MacOS systems. This is a solution for your PDF that works from your PC and that you can download from this link . Once we download it, we can run it directly without installation. Then we are faced with an intuitive user interface divided into several categories.
In this way, we will see some of the basic functions that we referred to, which will help us to divide a PDF into several, combine them, rotate their pages or extract them, among other things. Therefore, in order to get the most out of any of them we have only to click on it.
How to use program features and work with PDFs
Thus, by clicking on any of the options we mentioned, we access the editor interface. These will look different depending on the way of work we have opted for. Of course, we will have no problem with any of them, they are very simple. Depending on the selected work mode, we will find some basic parameters to customize.
For example, when dividing a PDF, we can specify whether we want to separate only after odd or even pages, or when combined, we can add blank pages or generate an index of contents. At the same time, we will see an Add button to load the files, while in some ways it is enough that we drag them.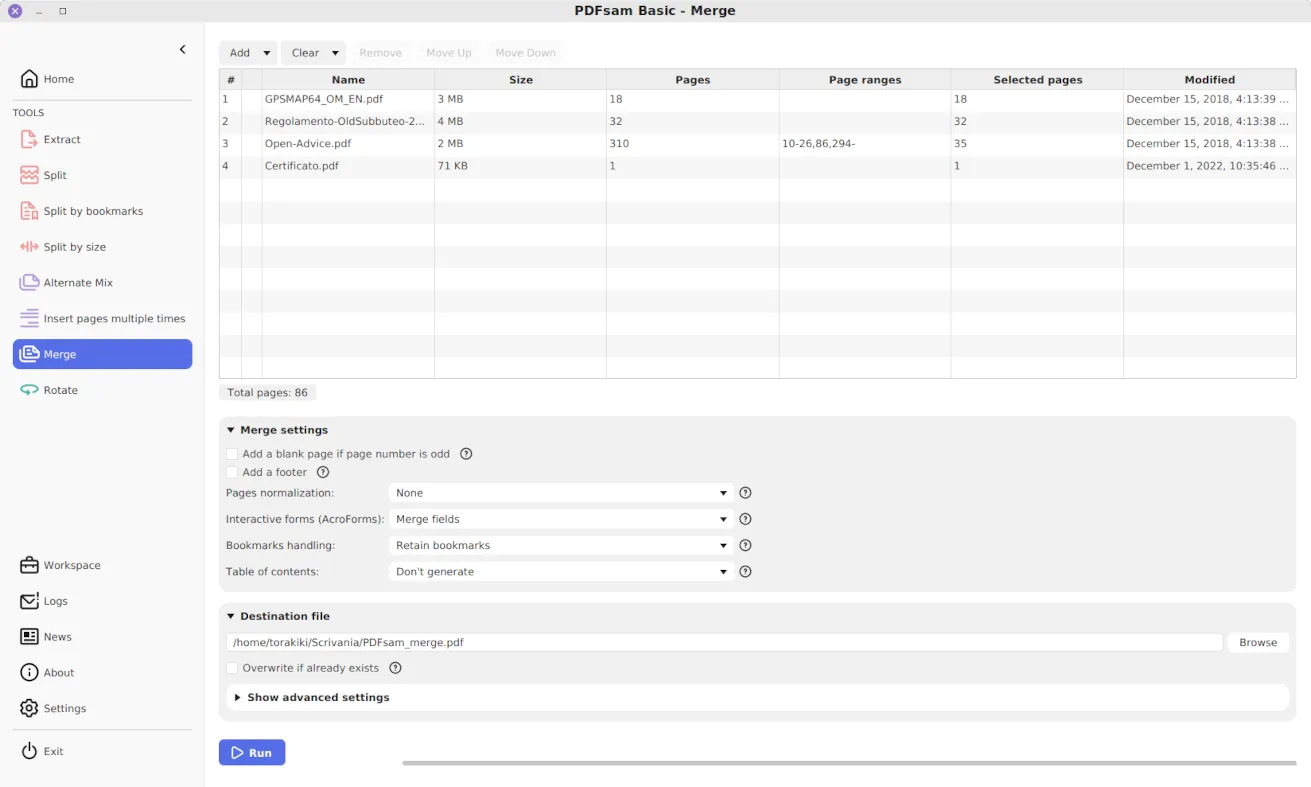 In addition, PDFsam should know that the program supports batch work and has an interface in Spanish that makes things easier for us. It is also important that by right clicking on the added files, we can delete them or view the properties of that PDF. As we mentioned before, all the treatment is done locally, and in a few seconds, which increases the privacy of our files.
Therefore, if we usually work with PDFs on a regular basis, and we need a program that works locally with the most basic functions, this is a good option. Of course, at the bottom of the screen we have other somewhat more advanced functions, but these only work in the paid version of the program.