If you do not use your PayPal account, it is time to consider deleting it because they will charge you for having it. Specifically, your pocket can be affected by the surcharge of 10 euros. Although this is something that has been talked about for a while now it is a reality and it is possible that you have already received the dreaded email that tells you that an action is necessary in your account.
The problem is that with the amount of deception that exists today, you may not have believed it or think that it is a scam, but no, PayPal is already beginning to collect outstanding debts from users with inactive accounts. If you have not been notified and charged before, it is because at first they did not charge users in Spain.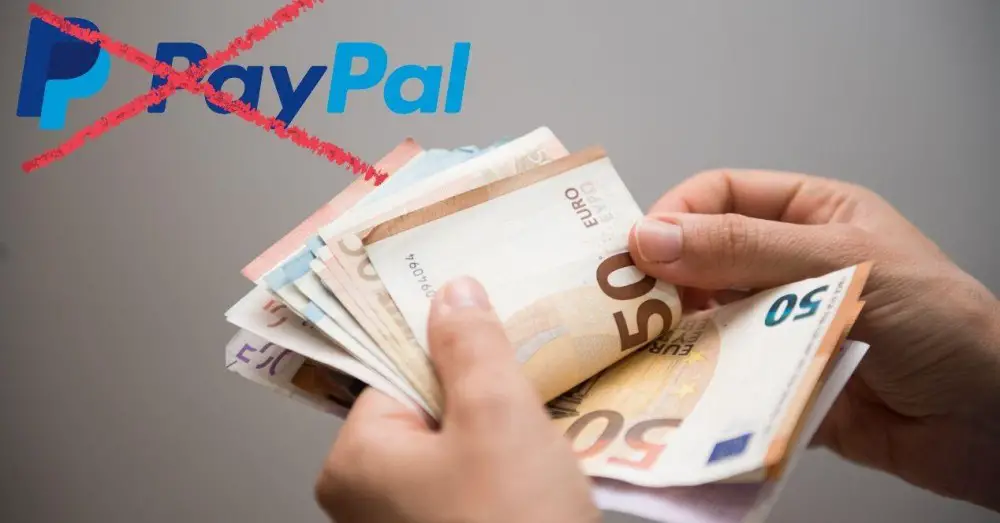 An account that is inactive means that you have not logged into it or used it to receive, withdraw or send money from your mobile or any other device. An account that you do not open at all, but in which you are charged for subscriptions, such as Netflix or any other service, can be inactive, so be careful with that.
What can I do to avoid being charged?
According to themselves, PayPal offers its customers a large number of interesting tools to send money, pay or collect money online, completely securely and practically anywhere in the world. They have decided a while ago to make an important decision and that is to charge an inactivity fee to accounts that have not been active in the last 12 months. This will be 10 euros or the balance of the account depending on which is the lower. Accounts with a zero balance will not be affected.
Not only that, if your account also has a positive balance after having charged you the corresponding fee of 10 euros and it remains inactive for 60 more days, it is possible that it will be closed after this period .
I have received the email and although exact amounts are not reported in it, we can see it in PayPal's conditions where this fee is mentioned, which may be new for you without being new. I have until December 13 to act and I am going to tell you what I can do, although you decide what is best for you.
If the mail has arrived and you do not use your PayPal account, the best thing you can do is unsubscribe from the service to avoid being charged. Even if you follow the instructions now to prevent them from doing so this year, if you are not going to use it, you will have the same problem next year and you could receive this surcharge for an oversight.
However, if you have not been charged yet and you have a balance in your account, with something that will take you very little time you can avoid the charge.
It is as simple as doing any of these actions :
Log in with your account (you just have to put your email and password)
Buy where PayPal is accepted (it can be any online or physical store)
Withdraw money from your account
Send money to family, friends or whoever you want (you can even ask them to return it to you later)
Donate to a charity with your PayPal account
How to cancel your account
If you have realized that the best decision for you is to cancel it since you don't use the account, if you did, you probably wouldn't get the email, you can cancel it very easily.
You just have to follow these steps:
Go to your profile (the photo, on the right)
Click on Close account
A notice will appear in which they will send you the final statement of fees and they will notify you that you will not be able to use your account again or see previous transactions
You can request that they delete your data from the same site, so that they do not keep anything of yours
Confirm the Close account action on the new screen
Once you've done well, your opt-out will be confirmed and you'll be told, unless you have any pending transactions, limitations, unresolved issues, or balance. If so, you need to resolve it before following those steps.