Whether in home environments, or more business, the truth is that everything related to office automation does not stop growing. Perhaps the best known and most used proposal around the world is Microsoft Office , a solution that has been around for a good number of years. Therefore we are going to teach you how to install only the applications that we need from Office.
Something that we must bear in mind is that this is a software solution that is made up of several important programs. It is true that we have at our disposal several versions of the suite as such, with Office 2016 , 2019 and 365 being the most current. But whatever version we choose, all of them have various integrated programs. Among these we can highlight such important titles and used with Word, Excel, PowerPoint, etc. In addition, the business versions offer us other titles more focused on these working modes.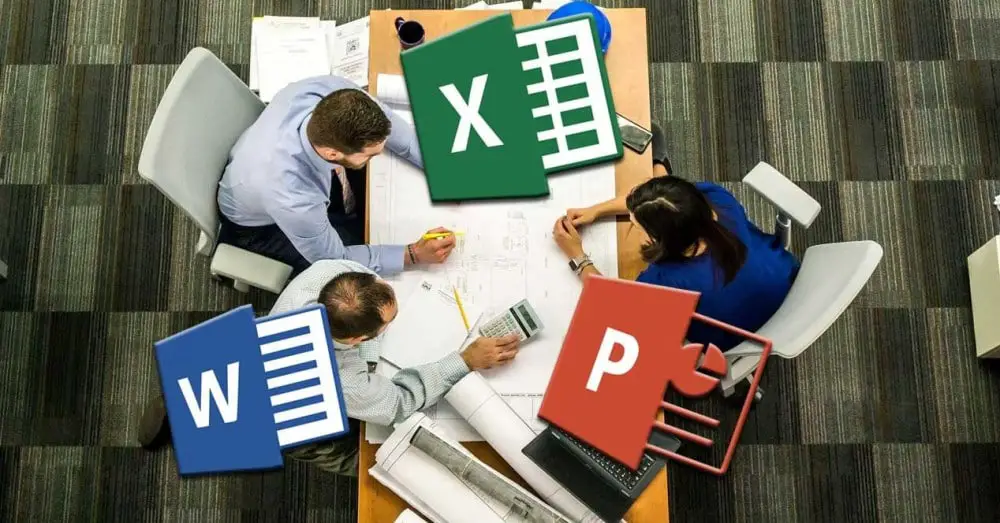 Pros and cons of installing and using Office on the PC
As many of you may already know, this is not the only proposal of this type that we can use right now. We can also choose LibreOffice or Google's online suite. Therefore, once this is known, there is no doubt that one of the great drawbacks of Microsoft's solution is that we have to pay for it.
And, as an example, the other two can be used for free. While LibreOffice is downloaded and installed on the PC, Goog's Docs works for you in the cloud. Be that as it may, the truth is that they also present us with a series of integrated programs that will be very helpful in office work. Of course, perhaps in terms of power and functionality, they do not reach the level of the Redmond commented. However, for a conventional use, any of these alternatives will work for us.
But as we mentioned before, in these lines we want to focus on the Microsoft suite. And it is that at this point, when installing any of the mentioned versions, 2016, 2019 or 365, we find a serious problem. We say this because we are not always going to need all the programs that are part of the suite. And it is that these consume an important part of disk space, something very valuable in these times. To say that this suite that we are talking about, from the outset, when we try to install it, does not let us choose the components that we want or do not want to add to the system. In this way, by default it installs all the applications of the suite, many of them not used by the majority.
Choose the Office programs to install
Say that by default the Office installer does not allow custom installations, but we can look for other solutions for this, as is the case. This will help us when doing a selective installation of the productivity suite programs. Thus, with what we will talk about next, we can install only the applications that we want from the entire suite.
Download the Microsoft Office Deployment Tool program
As you can imagine, this will help us to save space on our hard drive and avoid having applications that we do not use installed on the system.
Well, for this that we are commenting on, we must use a tool called Microsoft Office Deployment Tool , also known as ODT. We also have to generate a special and customized file in XML format with the installation configuration. At this point, the first thing we will do to install the Office applications that we need will be the Microsoft Office Deployment Tool from this same link . Here we just have to execute the downloaded file and extract its content in a local directory.
It should be mentioned that this is a program that allows us to select the Office 2019, 2016 or 365 applications that you want to install or uninstall.
Of course, first of all, we must bear in mind that we need a custom XML file to achieve this that we tell you. This special XML file will contain the Office installation configuration that we want to carry out. Say that in the directory created earlier with the extraction, there are some sample XML files.
Create a custom XML file
These sample examples are found for Office 2019 and Office 365 in two architectures. Thus, we will have the possibility to edit them manually if we have certain knowledge. But it is more convenient to generate a new XML file containing the Office installation settings from the official Microsoft website. To access it, we can do it from this link . Here we are going to find a practical form that allows us to create a configuration file for the suite.
In the Create a new configuration section, we find the Create button, which is where we click for this that we are looking for now.
Therefore, next, on the Microsoft website that we have indicated, we have to specify certain parameters . Among these we see some such as the architecture of the PC, or the version of Office that we are going to install on the computer.
Next, a little further down this same website, we find that we can already mark or unmark the applications that we want to use from Office. Keep in mind that those that we do not select will not be installed on the PC , but in reality this is what we are interested in now.
Now we only have, if we wish, to specify the installation mode of our version, the updates, or the language. Once we have everything indicated, all that remains is to click on the Export button so that the XML file that we are looking for is generated.
To finish, we only have to save this file that we have just created in the directory where we previously extracted the Microsoft Office Deployment Tool program. Then we run a command prompt window as administrator. Here we can already use the following command for custom installation:
Setup.exe /nombre_nuevo_archivo.xml