Surely you are many who know the title. It is an independent game that was launched in 2017 under the command of Studio MDHR; A small Canadian studio with just 20 people on their team. The game succeeded a lot and received great reviews. And finally, we can play Cuphead on Android.
The game stands out for having simple but fun mechanics. It's a shoot'em'up, a 2D side scroll. That means that you will move in a 2D scenario from left to right and you will have to shoot the enemies you encounter. Its graphics inspired by the 30s and an adequate difficulty to pose a challenge but not to be especially frustrating has made this game a success.
Cuphead for Android. How to install
Originally released for PC and Xbox One in 2017, in April of this year it was released for Nintendo Switch, and now we can play it on Android. It is important to note that it is not an official version. It is a port created by users of XDA Developers, one of the largest Android forums in the world, where they have made the Cuphead APK available . We download it, install it and that's it, the game already works. Yes, without further complications. But it is important to inform that we can only find the game in English.  We remind you that in order to download the APK you will have to activate the permission to install unknown applications in your browser. Once this is done you can do it.
Performance
Let's talk about performance. We have tested it on a OnePlus 5, which we remember that it has a Snapdragon 835 and, in this case, 6GB of RAM. The performance has been excellent. All filters and effects are deactivated, but when activated they have continued to behave very well. Even so without effects and filters, which add a more vintage effect, the game looks phenomenal, so if you have a somewhat more modest mobile, you will not have many problems either.
Of course, it should be noted that it does not leave us many options to leave the graphics to our liking. It is true that it is not a display of graphic portent, so it will not let us modify the typical graphic options that we can find on a PC such as putting the graphics in low, medium or high. The only options we find are the contrast of the screen, the grainy effect to give that look of the 30s (this is possibly the things that consume more resources), particles and small animations in the background. If you have a modest mobile, leave it all OFF, but many mobiles will have no problem.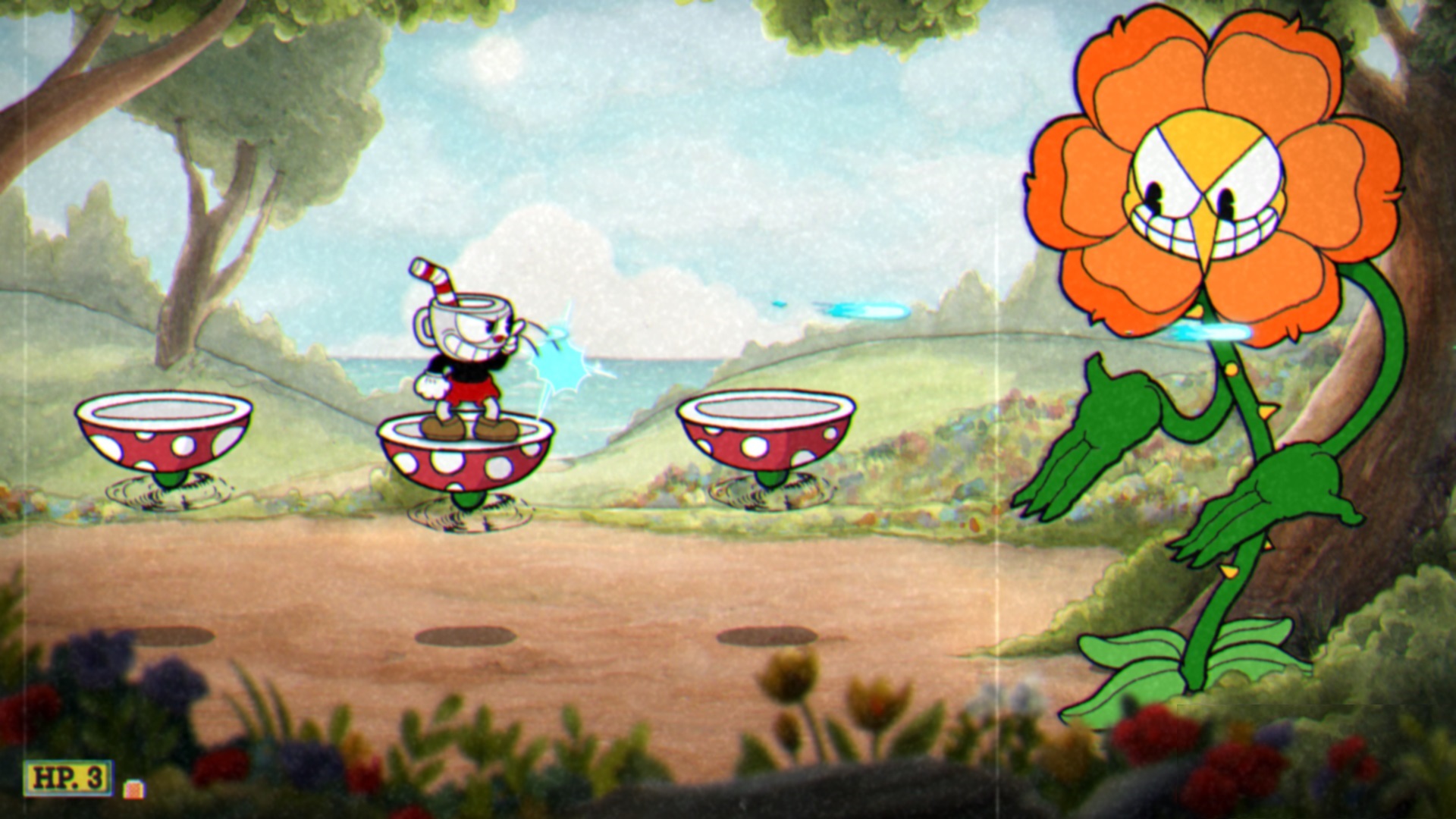 Controls
The controls are very well achieved. As expected, the mobile is played horizontally, on the left side of the screen we will find the direction arrows, which will serve both to move and to stoop or direct the view when we shoot. To jump, shoot or other controls we will need to complete the levels we will have the controls on the right side. Nothing new that has not been seen before, but effective.
At the beginning it can be somewhat complicated if you are used to playing with a command to this type of games, which mix the fight against enemies and platforms, so we recommend that you do the tutorial, it will not take you five minutes and you will begin to understand how the game works, as well as the controls.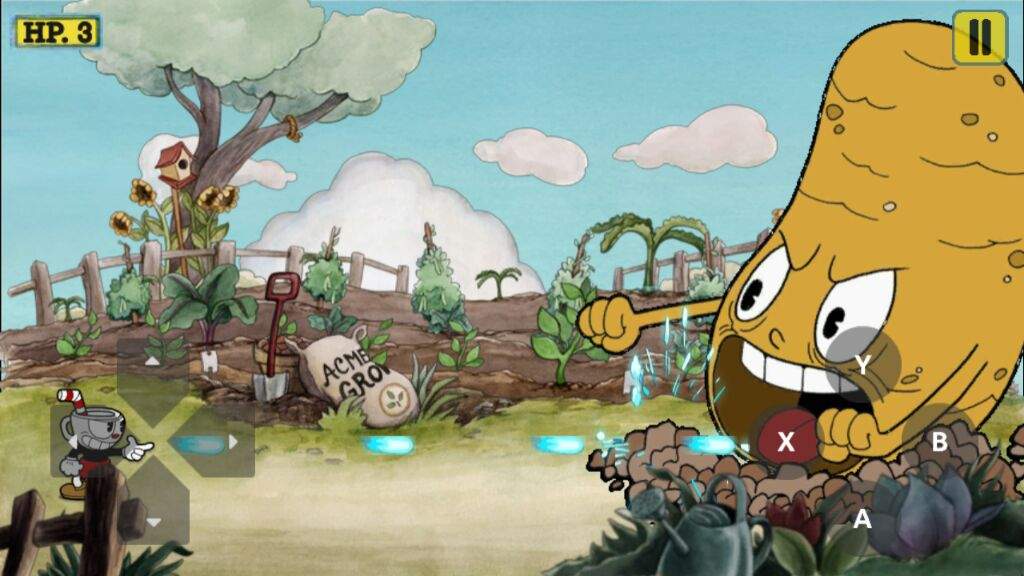 While you are on the map or other sites other than the levels, we will have the Y, X, B, A buttons in the order of Xbox position (Y up, X on the left, B on the right and A down).
Now we just have to enjoy the game. What do you think of this port of Cuphead for Android? Are you going to play it?