Social networks and messaging programs have long since left mere letters behind as the only means to communicate. Animated and 3D emojis are part of the new communication and allow to complement any expression in a fun way. However, animated 3D emojis , which are available on some mobiles such as Huawei , have long since reached our phones .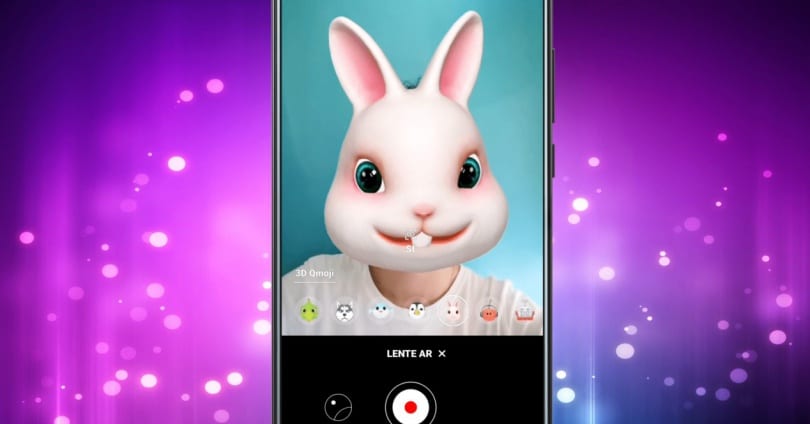 In the case of Huawei, the function is called 3D Qmoji which allows you to create your own animated avatars and share them in video or GIF format. This allows to streamline the publications on social networks, so that they are more striking and fun. The function was first implemented in the Huawei Mate 20 Pro, but it is available in more devices from the Chinese firm such as the Mate 20, Mate 20 X, the P30 series, Mate 30, the P40 and the most recent Mate 40.
Bring emojis to life
In order to create animated characters and bring them to life ourselves, the terminal uses a color camera and a structured light camera to capture information from the face, as well as an AI algorithm and an NPU artificial intelligence chip. This allows you to quickly and accurately establish a 3D model of the face and accurately recognize 64 different facial expressions. In this way, 3D emojis will be able to react to every expression or gesture we make, imitating it perfectly and in real time.
Choose the character: 8 different animals
In order to activate the function we will have to open the camera application and touch on AR Lens. Then we will have to choose a Qmoji, from among the 8 different animated animals: lizard, wolf, puffer fish, bird, rabbit, cherry with helmets, robot and cat. Later we will see how the function will be able to alter and mimic each smile or frown , even detect if we stick our tongue out. It is always advisable to activate this function in a well-lit environment, otherwise face detection problems may occur.
Record the video and save as GIF
Then we click on the shutter button to record a video with our Qmojiy and convert it into a GIF . To do the second we will have to touch in the upper left corner and hold down, to create a custom GIF. Once finished, we will have the classic options to be able to share the result in a messaging program such as WhatsApp or on social networks such as Instagram or Facebook.