Finally! Pokémon Unite came to mobile devices with iOS and Android. The Pokémon game where you will have to face other trainers in 5 vs 5 battles in the purest League of Legends style is no longer exclusive to Nintendo Switch. So, if you started playing on the portable console, we are going to tell you how to transfer your data from it to your smartphone. So that you continue right where you were.
What is Pokémon Unite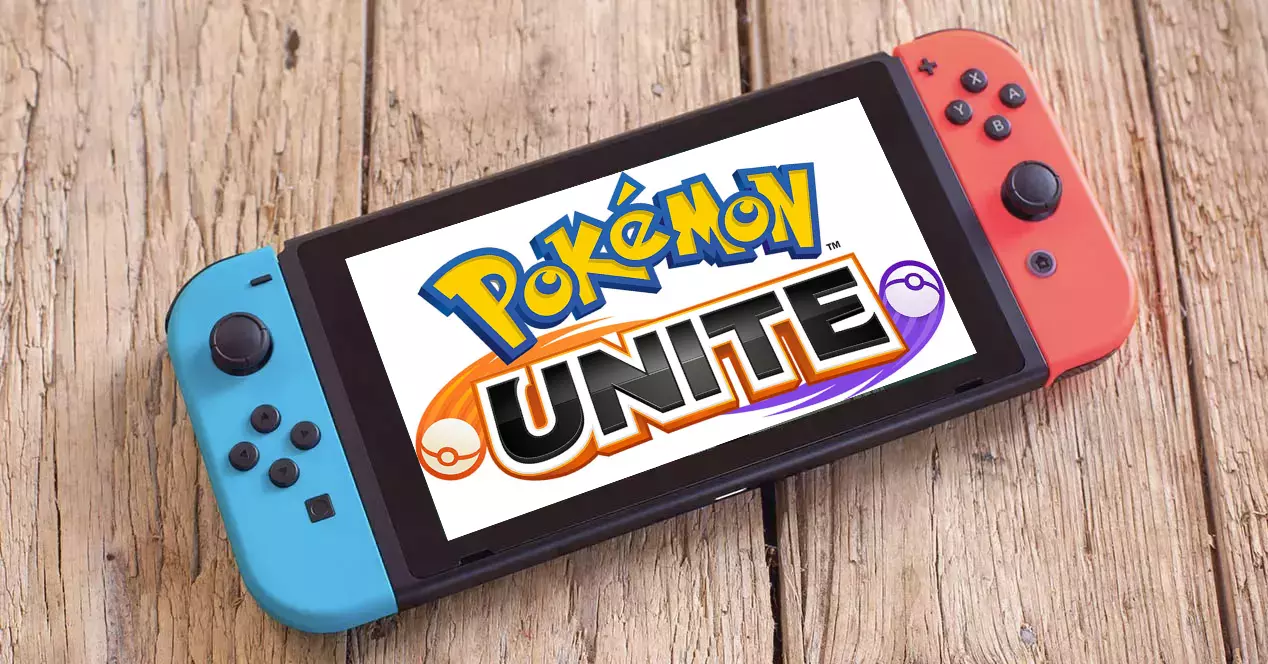 Pokémon Unite is a new game within the saga, although one very different from what we have been used to seeing since this whole story began, it is a MOBA where strategy and teamwork will be what really marks the gaming experience . So much so that it will be important to keep everything very present to enjoy and be as competitive as possible.
In the game you will have to compete in teams of 5 against 5 . Of course, it will not be the five pokémons of yours, only one and the remaining four will belong to four other trainers. These will be part of your team and you will have to compete together against five others.
The combats will take place on a map where there will be different elements that you can take advantage of to create your own strategy with your teammates. So it will be important to know in detail everything that surrounds you. Not only for you, but also to try to understand and anticipate the possible movements of your rivals.
Pokémon Unite reaches mobile devices
Now that you know what Pokémon Unite is about, you should also know that it is already available on mobile devices. That means that regardless of whether the operating system is Android or iOS, you will be able to play it on your smartphone.
If you have an Android phone you will only have to go to the Google application store and download the title from there, which is free. Yes, a  free to play  where if you do not want to invest a single euro you can do it and enjoy the same. Or almost, because that extra investment always brings some benefits. On the other hand, for the iPhone and iPad the only thing will be to go to the App Store and download the version corresponding to each device in the same way as you would with Android.
Pokémon Unite and Crossplay
Existing Pokémon Unite for Nintendo Switch and for mobile devices with iOS and Android, it is likely that you wonder if players can play with those of other platforms. Well, the answer itself and no.
That is, those who play Pokémon Unite on iOS and Android will be able to face each other. However, Nintendo Switch players will only be able to play and compete against other players who do so on the Nintendo portable console.
There is no crossover game between Nintendo Switch and mobile devices. Something that to a certain extent annoys, it would have been great. As well as being able to move forward no matter where you do it, but no. The same with time and a future update give this option, but for now it is what it is.
How to transfer Pokémon Unite data on Switch to your mobile phone
With the version of Pokémon Unite released on the Nintendo Switch on July 21, many players who started playing at that time have been progressing rapidly. And not only that, many have been acquiring different objects that now they would not like to lose if they decide to continue playing on their smartphone rather than on the Nintendo laptop.
Therefore, if this is your case, we are going to tell you how this entire process of transferring data between platforms can be carried out. It is not complicated at all, so it will only take you a few minutes to achieve it. Let's go to them.
The first thing you have to do is update the version of Pokémon Unite on your Nintendo Switch. When you do, you will see two options appear on the screen: create a new user account and transfer access to the data
The option you must select is to transfer, if you do not you will not be able to access everything achieved
Once the data transfer process has started, the next step is to link the game to one of the accounts that allow this information exchange. There are four options that you will have to select the one that is most comfortable for you: Nintendo, Facebook, Google or Pokémon Trainer Club user account
When you log into one of these accounts, the most recommended is Nintendo for obvious reasons, the access to the data will already be completed and the next step is to go to your mobile phone
Launch Pokémon Unite on your Android smartphone, iPhone or iPad
Now log in and connect with the same account that you selected in the previous step to grant access to the data transfer
Once done, the screen will display data related to the player's name and the current level achieved. Give confirm to begin transferring information
Ready, you will have everything you have achieved on your Nintendo Switch these months ago on your mobile phone
As you can see, having all the Pokémon Unite data that you had on Nintendo Switch on your mobile device is very simple. So now you know what to do if you decide to play on your phone as well and not just on the Nintendo laptop.
Pokémon Unite: Cross Progress
While the entire process of transferring data from your Nintendo Switch to your mobile device is very simple, there is something you should also know to avoid any possible confusion. Cross-play does not exist between the mobile and Nintendo Switch versions, but cross-progress does.
This means that when you play on your Nintendo Switch and obtain an object, level up, upgrade, etc., it will be saved and linked to that user account that you had established. So by continuing to play on your mobile, all of that will also load when you log in again.
So, although the ideal would have been to also compete against any Pokémon Unite player no matter where they do it, at least we have this option that is always interesting for those who like to play on different devices depending on the time or place.