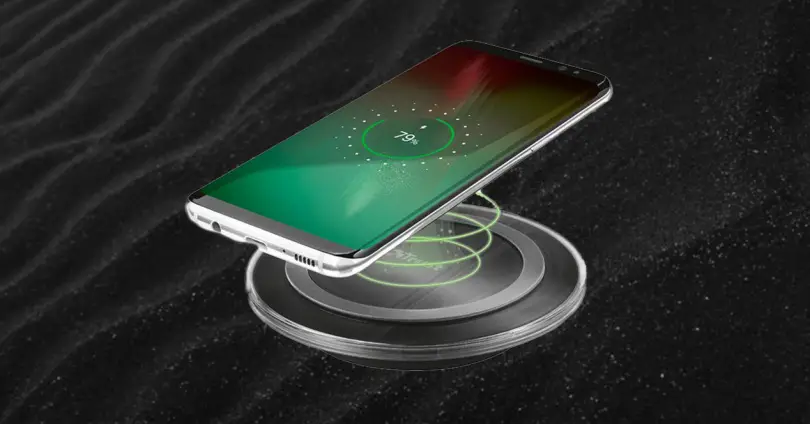 Currently, a large part of mobile devices have so-called wireless charging, although it is not something new in the terminal industry. However, its true success has taken place in the last three years , since a vast majority of high-end mobiles and the vast majority of mid-range phones have this technology, if not all. In addition, thanks to these models we will avoid having a cable to charge our smartphone.
Wireless charging has great advantages for the comfort of users, since we can charge the mobile on a surface without having to look for an adapter to connect the USB port. Therefore, if your terminal is compatible with wireless charging, we can use this type, although you will have to buy it separately since it is not included with the mobile device. And that is why we bring you the best wireless chargers that can be purchased today and we will see what the charging speed influences.
The keys to wireless charging
The key to making wireless charging work is electromagnetic induction. The wireless emits a signal through its transmitter coil that constantly searches for a receiving coil, like the one we would have in our smartphone. This last coil, present in our mobile, requires to be in contact with the coil of the charging base. In addition, when it detects this, the electromagnetic induction activates the flow of electrons within the transmission coil.
Within wireless charges we can find several standards, although Qi is the most popular, owned by the Wireless Power Consortium, which is accepted by more than 200 technology companies. Although we can also find others such as the PMA, the Fast Wireless Charging developed by Samsung or the Wattup that allows us to charge devices up to 5 meters away from the charging base. And as we mentioned, in practice, the Qi standard is the one most used by mobile device manufacturers, so it has also become the most common among wireless devices .
Likewise, there are two different types of wireless charging: inductive and resonance. On the one hand, in the case of inductive it will require physical contact between the terminal and the wireless one that we have in order for the charging coils inside the device to connect to be able to charge the terminal. On the other hand, in the wireless charging by resonance, it will only be necessary that the charger that we have and our mobile are close, so there will be no need for them to touch.
Types of loading speeds
Although it has been with us for several years, wireless charging has started to become fashionable in the last three years, so its development has advanced further in these years. However, that has not prevented progress in the speed with which devices are able to charge.
The Qi standard is capable of recharging our mobile devices with up to 15W, although it is usual to find models from 5 W to 10 W. In addition, we can also find bases that have fast charging. Although it must be clear that it will be absolutely useless to get a wireless dock that is capable of supplying 15 W to our mobile, if the terminal cannot be charged at that speed wirelessly.
Therefore, it will be necessary to observe in detail the charging specifications of our mobile device, where it will appear in full if the smartphone is compatible with wireless charging and its maximum recharge speed. And we cannot forget that, if we want the charging speed to work at its maximum level , it will be essential that the power adapter of the wireless base that we use is capable of providing that charging power. More than anything because not all models include this adapter and only bring the cable with them.
The best wireless models for mobiles
There are different models that use this type of technology to recharge the battery of our mobiles. Therefore, we bring you some of the best that you can find in the current market.
AGPTEK 15W
One of the great advantages of this AGPTEK is its fast charge of up to 15W , with which we will be able to recharge our mobile phone up to two times faster than with a standard wireless charge. In addition, it is compatible with all mobile devices that have Qi technology. And it is that its design gives it an extra, since it has a thin structure with four non-slip feet that will ensure that the mobile is safer and it will only cost us 13.99 euros.
CHOETECH 10W
This one from CHOETECH is one of the best options if we are looking for a fairly inexpensive one with a good quality. It is made of non-slip rubber and can offer us a 7.5W or 10W load depending on the Smartphone. Likewise, it has an LED that will notify us when our terminal has been fully charged .
Limxems 10W
We go with the Limxems wireless charger that will offer us a maximum output of up to 10W since it will be necessary to connect it with 5V / 2V . The negative side is that it is not included, so if we want a higher loading speed we will have to buy it separately.
RAVPOWER 5W and 10W
This charging base has two charging modes, a 10W output for fast charging compatible devices, and a 5W output for those that are not compatible. In addition, as is common in other wireless bases, it has an LED indicator that will notify us when the mobile has been charged. Although as a novelty, compared to the others, it has a system to prevent accidents and overheating .
CHOETECH 15W
This model can offer us an output of up to 15W , it also comes with the adapter for it. So we will get a fast charge twice as fast as normal models. Likewise, it has a small ring of LED light on the outside that will light up when the wireless charger is connected or we place the phone on the charging base. But don't worry, it will instantly turn off.
Original or white label?
Many hesitate between buying an original or a white label . Our recommendation is clear. Although our mobile has been developed and tested with our manufacturer's wireless charging base, it is not very good to use this technology with third-party chargers, since the charging performance could not be adequate or even affect the useful life of our mobile. So, if we get a wireless from another brand, it will be necessary to look for one that is of high quality .