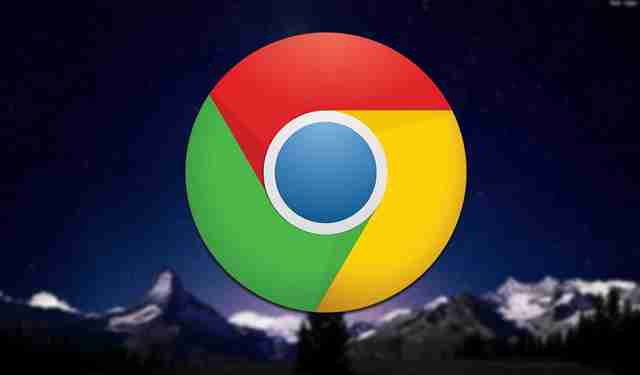 One of the sections that we usually take into account when giving our computer its own style is that of personalization. And not only when we talk about Windows and your desktop but also about the different elements that compose it, such as the browser. In this section, Google Chrome dominates the market thanks to its great features together with its complete section of extensions that date it to greater functionality. Along with this we also have the possibility to customize it to our liking by changing its appearance.
When it comes to giving our Chrome browser a more personal style, we have two ways to achieve it. On the one hand, we can give it a makeover without having to install anything from its "Appearance" section. On the other hand, we also have the possibility of downloading and adding themes to give it a more special touch. Either way, today we are going to see how we can change and customize the background of Chrome.
Change the appearance of Chrome from the Personalize section
When we open the Google Chrome browser or add a new tab, we see a button called "Personalize", which we find in the lower right. By clicking on it a new pop-up window appears. In it we have available a menu with three options on the left side, the first one being «Background». We also find «Shortcuts» and, finally, «Color and theme».
Change the background from a wide selection or upload your own
The first option we have is the Background option, which allows us to establish different images organized by categories as the background of our browser, as well as the possibility of uploading our own image from our computer to establish it as the background. We have different categories available such as "Collection of black artists", "Landscapes", "Textures", "Life", "The Earth", "Art", "Urban landscapes", "Geometric shapes", "Monochromatic" and "Seascapes ».
In this way, it will be enough to enter the preferred category and choose any of the funds that we have at our disposal. We will only have to click on one of them so that it is immediately established as the background. If we like none of the available options, we can select "No background image" to return to the original state. Finally, if we want to add an image of ours as a background, we will click on «Upload from device». Windows Explorer will open and we must navigate to the folder where the image is and select it.
Shortcuts to the most visited sites
In this section it offers us the possibility of being able to show or hide shortcuts to the webs. In this way we have the option to choose between "My shortcuts", which offers us the opportunity to manage our shortcuts, or "Most visited websites". This option will be in charge of suggesting the shortcuts to the websites that we visit most frequently so that we can have it more at hand. In the event that we are not interested in this customization option, we can choose to mark the "Hide shortcuts" button, and they will not be displayed on the page.
Color and theme, customize it using color palette
In this last section that we have available we will be able to customize the color of the theme of our browser to our liking. Once we click on it, we see 23 color palettes and combinations to choose from . To apply it, it will only be necessary to mark the one we like the most and the changes will appear immediately. We will have colors such as "Light gray", "Dark gray", "Light turquoise and white", "Beige and white", "Light blue", among others.
We also have the possibility to customize the color palette ourselves . To do this, we must look at the first icon that says "Custom Color" and click on it. Next, a color palette will open that will allow us to customize the color of the browser theme as we like best. For this we can configure the RGB, HSL and HEX tones. In this way we can find the exact shade of the color we want for our browser.
Totally change the interface with a theme
Another option we have to change and customize the background of Chrome is through the use of Themes. The themes will be in charge of appearing on the edge of our browser, as well as in the background every time we open a new tab. All the themes that we download will be saved within our Google account. In this way, Chrome guarantees that we can always see the same topic, even when we log into the browser from another browser.
Download and add a theme in Chrome
Downloading and adding a theme to our computer is very simple. To do this, the first thing will be to open Chrome on our computer. In the upper right part of the browser, we must click on «More» (three buttons) and a list of options will be displayed. Here we must select «Configuration». In the new window we select "Appearance", we click on "Themes" and finally we select "Open Chrome Web Store. Likewise, we can also access the themes section of the Chrome Web Store, by clicking on this link .
Next, we find a wide variety of free themes that will completely change the appearance of our browser , and which are organized by categories: "Artists themes", "Published by Chrome", "Black and dark themes "," Explore the space "," Minimalist themes "," Enchanting places ", among others. On the right side of each category we find the "Show all" button, so that we can access the entire catalog of each category. Each topic also has different ratings given by its users.
Once we have decided on the theme we want to use, click on it. This will take us to another window where we must click on «Add to Chrome». Once downloaded, the theme will be applied immediately. If the result does not convince us, we can eliminate the changes by clicking on the "Undo" button that we find at the top.
Delete a topic
If we have tired of a topic that we have established and we want to eliminate it, we can do it very easily. We open our Chrome browser and click on More (three buttons) in the upper right. A drop-down menu opens where we click on «Settings». On the next screen, click on "Appearance and then" click on "Reset default". This will reappear the classic Google Chrome theme.
Restore Chrome settings
In the event that these steps do not work and we cannot remove a theme, it may be because we have malicious software installed. In this case we will have to open our Chrome browser, click on «More» and then on «Settings». On the next screen, at the bottom, we select «Advanced settings». We now access the option "Recover settings and delete." Finally, we click on «Restore the original default values ​​of the configuration. This should fix the problem and have managed to remove any themes that we have installed.