Cloud storage services have become one of the most useful resources to lighten space on our mobile phone or computer and it also has the great advantage that it will allow us to access files from any device with an Internet connection to have them always at hand. There are many cloud storage options, and Amazon's is one of them. We tell you how to buy space on Amazon or how to enjoy it for free.
---
---
You can enjoy many services in the storage cloud, such as Dropbox for all clients, Google Drive or iCloud for iOS users. There is no one that is better than another and it will depend on your tastes or your specific needs, which one is more comfortable for you or which one is more attractive to you. If Amazon is among your options, we will tell you how to buy more space on Amazon and why use it.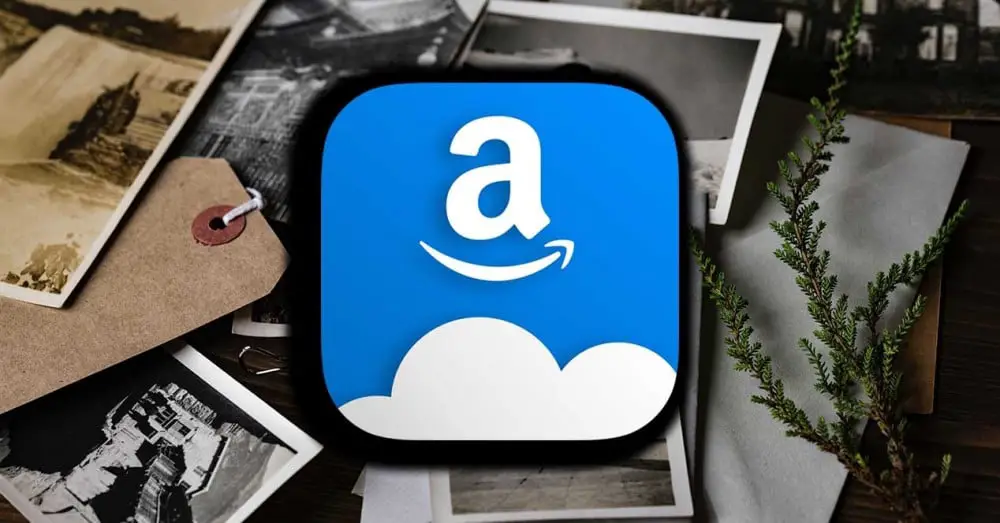 Amazon Prime
Users who have contracted Amazon Prime are entitled to enjoy the service with unlimited storage for all photos with the resolution you want. The Amazon Prime account is priced at € 36 a year and includes:
Prime Reading for eBooks and eBooks
Prime Video to watch series and movies on the Amazon service
Twitch Prime for video games
Prime Music with over two million songs and streaming music
Prime Day, a day of exclusive offers for clients
Amazon Photos, with unlimited storage of all your photos
Amazon Family with a 15% discount on diapers
Priority access to Amazon flash offerings
This monthly subscription would include access to Amazon Photos with free and unlimited storage for all the images you want. You can save all your photos without compression and without loss of quality and the application will allow you to do it from your mobile, tablet or computer and have them synchronized. Of course, not all are advantages: you can only save photos in the cloud and it will not be allowed to save videos or any file format that is not an image. If you want to do it, you will have to pay and buy space on Amazon.
Buy space on Amazon Drive
As we say, Amazon Prime gives you the right to unlimited storage for photos without paying anything. You can have thousands and thousands of photographic files uploaded to the platform without the need to pay, without gigabyte limit and with the quality you want. But this does not include videos or files or anything else.
Amazon Prime users have a total of 5 GB free to save videos or files of any kind. If you spend them, you can buy more space.
Plans and prices
You can buy space on Amazon and one of the best options and advantages of this platform compared to others is that it has an enormous amount of possibilities when it comes to buying. Prices are probably not the most affordable except if you choose to be a Prime customer but there are a lot of options that you can hire. You can buy 100 GB of storage, the cheapest and most basic, but you can also add 1 TB of storage as you need. From 1 TB for 99.99 euros a year to 30 TB for 2,999 euros a year . Although there are many options, it is unlikely that you need 30 TB of cloud storage for personal use and it may not pay to pay what it costs, but the most affordable options can be a good and recommended option to access all your files from any place.
You can buy space on Amazon whether you are an Amazon Prime user or not. It is not mandatory to have a 'prime' account to make the purchase and you will be the one to decide whether or not it is worth buying space or buying the service pack.
Prices
Amazon space plans have an annual payment and you can choose to have them renew automatically or not, depending on what you need. In neither case can you pay the storage month by month and all of them have an annual cost and a full subscription of twelve months. They do not have permanence and after the first year you can cancel it if you want but keep in mind that it is a full subscription for a whole year and they will not return the proportional part.
The most affordable plan is the 100 GB, with a price of 19.99 euros per year and that will include these 100 GB for video or other files if you are an Amazon Prime customer or for photos, video and documents in case of not be. You can choose to have the payment renewed every year or Amazon asks you if you want to update the subscription once twelve months have passed.
All plans and prices are:
100 GB for 19.99 euros a year
1 TB of space for 99.99 euros per year
2 TB of space for 199.98 euros per year
3 TB of storage for 299.97 euros per year
4 TB of storage for 399.96 euros per year
5 TB of space for 499.95 euros per year
6 TB of space for 599.94 euros per year
7 TB of storage for 699.93 euros per year
8 TB of storage for 799.92 euros per year
9 TB of space for 899.91 euros per year
10 TB of space for 999.90 euros per year
20 TB of storage for 1,999.80 euros per year
30 TB of storage for 2,999.70 euros per year
Photographs only
You must take something into account: If you are an Amazon Prime user and you are going to buy space on Amazon, do not take into account the images you are going to store. In other words, you can have 300 GB of photos uploaded to the cloud without that taking up the space you buy. On the one hand would be the photographs and images that you upload. On the other hand, any other file will go: videos, movies, music, documents. Keep in mind that if you are not an Amazon Prime user, it will compensate you to pay for any of the plans with more space, of several 'teras' available so that the photos you are going to upload fit and that these are what occupies the most.
Of course, it may be more practical to pay Amazon Prime and have the rest of the advantages that it includes (fast shipping, music, video …) to have unlimited storage of photos that you know you are not going to spend instead of paying 20 TB You will be more expensive and the price will not include the other services. But it will depend on your tastes, needs or exactly what you are looking for.
Applications and services
If you are going to buy space on Amazon Drive you can have applications available for mobile, web or desktop. You can download the application for free and the service will allow you to create as many folders as you want, for example. It will allow you to upload files from the mobile phone that will automatically be synchronized with the other applications or vice versa. In addition, you can manage storage from applications, upload complete folders, sort, etc.
---
---