One of the accessories most used by video game fans is undoubtedly headphones . A device that allows you to live and enjoy games in a much more immersive way and that have become essential in most video games. In addition, if we take into account that on many platforms we can chat or chat with our colleagues or opponents, the use of headphones is the ideal way to maintain a clear and clear conversation with the maximum possible comfort.
When choosing a good gaming headset, we must take into account several aspects. On the one hand and perhaps the most important thing is that the model that we like has to be compatible with the platform that we use to play. In addition, it is important to take into account other details and functions such as if they have a noise cancellation system, if they offer surround sound , have a microphone, the material with which they are made for maximum comfort and of course, the price.
If you already have one of Microsoft's new game consoles and you are looking for a wireless headset compatible with Xbox Series X / S , here is an interesting list of some of the most interesting models. We will be able to find models from different manufacturers, with multiple functions, we finish, autonomy and prices adapted to all budgets.
Of course, if you are one of those who like to enjoy authentic marathons , there is no doubt that the capacity of the battery and the autonomy they offer us is something to take into account. In addition, the materials of the ear pads is also an important fact, since after wearing the headphones for many hours we need them to have high quality materials for maximum comfort and avoid any type of fatigue.
Xbox Series X / S Compatible Headsets
Steelseries Arctis 9X
Wireless headphones that allow simultaneous audio, that is, we can connect them via Bluetooth to our mobile phone and the Xbox Series X and mix music and take calls while we play. They have an Arctis sound and noise cancellation system, which emphasizes the subtlest sounds to give us an advantage in certain games. Its large battery offers up to 20 hours of autonomy.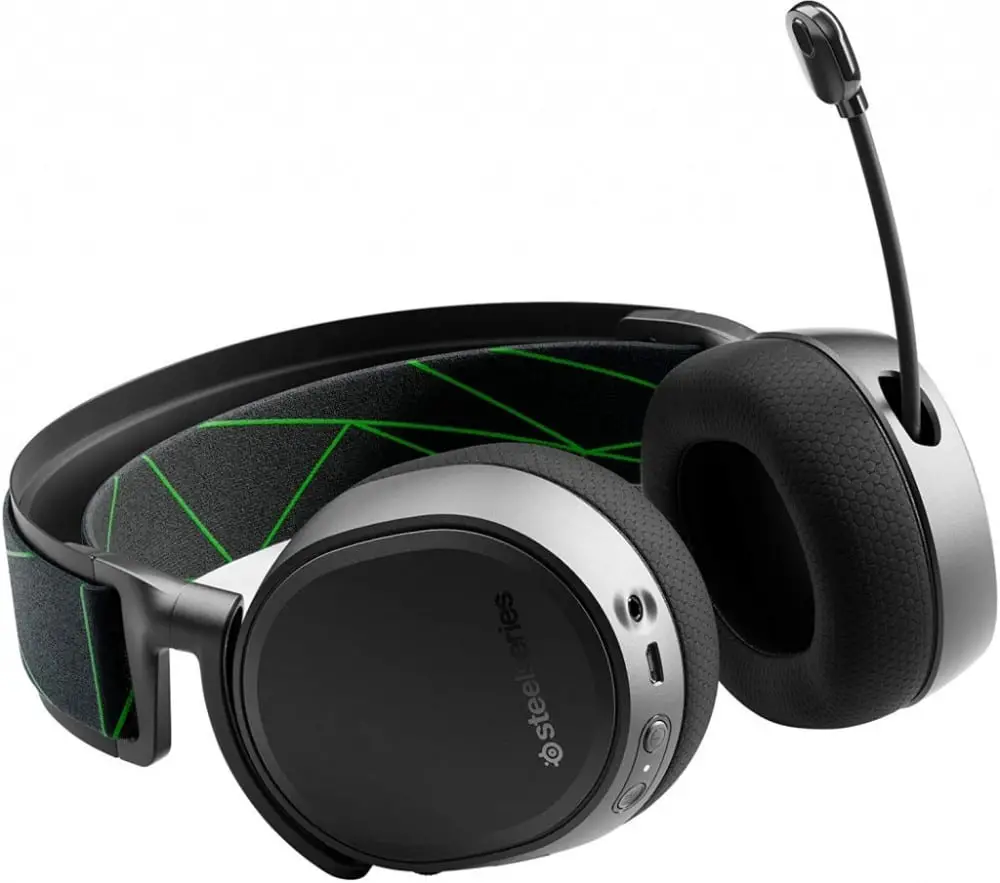 Razer Kaira Pro
Xbox Series X / S compatible gaming headset with 50mm titanium drivers for extra sharpness. Includes rear and side noise canceling microphone and a removable 9.9mm microphone. They have pads with comfortable padding for maximum comfort when we wear them for many hours.
ASTRO gaming A40 TR-X
Wireless Xbox Series X / S compatible headsets that deliver professional-quality audio and designed to allow you to spend hours and hours wearing them in total comfort. They feature noise cancellation, leatherette ear pads, and a voice isolating microphone. The unidirectional microphone focuses on our voice and minimizes background noise.
Corsair HS75 XB
These Corsair HS75 XB with wireless headphones with Dolby Atmos audio that offer quality and immersive sound. It has a unidirectional microphone with noise cancellation to improve the quality of our voice, 50 mm neodymium transducers and adjustable leatherette and memory foam ear pads that provide exceptional comfort.
Turtle Beach Stealth 700
Headphones with Aerofit refreshing gel ear cushions that provide maximum comfort for hours. They allow a simultaneous connection to be able to be connected by bluetooth while we enjoy the game and be able to answer calls while we play. An Xbox Series X compatible model with bluetooth and exceptional comfort for hours of gaming.
Razer Thresher
These Razer headphones offer low latency and immersive sound. They are equipped with lightweight ear cushions made of memory foam to fit our ears perfectly and covered in synthetic leather. They also have integrated control coils and a retractable digital microphone.
Razer Kaira
Razer headphones with 50 mm titanium diaphragms and folding microphone with optimal voice capture and noise cancellation that comes from the sides and the back. They have breathable memory foam pads that adapt perfectly to anyone. They also have a padded headband for maximum comfort even if we wear them for many hours.
Power A
Xbox Series X / S compatible wireless headsets equipped with an advanced chipset capable of emitting a strong and clear wireless signal, even in areas with high waves of WiFi and mesh networks. It has 50mm speakers with three custom EQ modes capable of delivering high-fidelity surround stereo sound. The ear pads are made of memory foam, the frame is light and flexible and it also has a dual microphone and a removable external microphone.
Turtule Beach Stealth 600 x
The Turtle Beach Stealtch 600 x is a wireless gaming headset compatible with Xbox Series X. They are suitable for use with glasses and have a comfortable patented design that eliminates any pressure that they can put on your glasses when we wear them for many hours.
PDP
From the manufacturer PDP we also find these headphones compatible with Xbox Series X / S. A model with a long-lasting battery that offers a range of up to 16 hours. They feature a lightweight and breathable design to offer great comfort when we use them for many hours at a time and a two-way noise-canceling microphone that allows for crisp and clear communication. A simple gesture of raising the microphone upwards makes us mute the microphone.