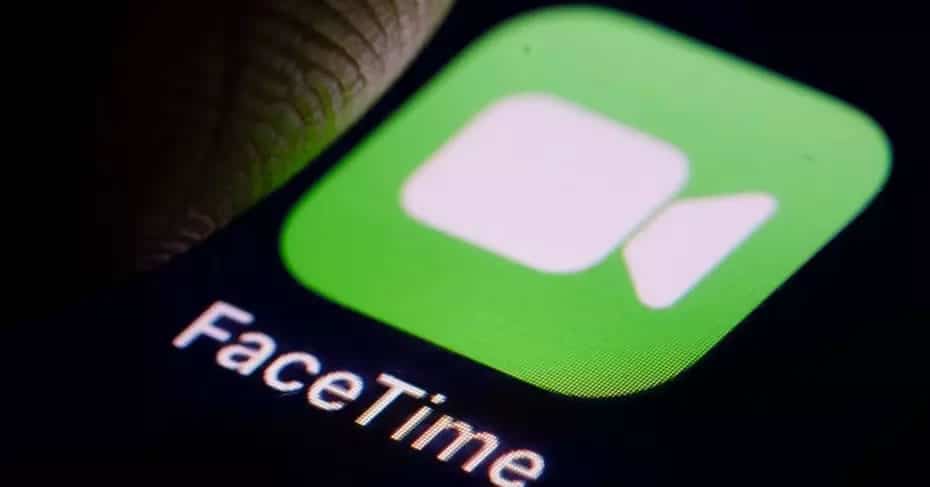 If you are new to the Apple ecosystem or have never been aware of the existence of FaceTime, you are in the right place. This native application of the company is present in most of its devices and is mainly used to make video calls or calls via the Internet. Below we detail everything you need to know about it so that you do not have any doubts about its operation.
On which devices is it available
Currently, the FaceTime application can be found on practically all devices, since it is present on iPhone, iPad, iPod touch and Mac . In other devices such as Apple Watch, Apple TV or HomePod, it is not available as such due to the obvious shortcomings of these devices to make calls, although it must be said that this does not make it impossible for them to be call receivers, something we will investigate in another later section.
To this day, FaceTime is not available on any other non-brand device. Therefore, it cannot be used on Android phones or tablets or on computers with Windows as the operating system.
How to activate the service
This is really an automatic process and it will only appear on the screen when you log in for the first time on a device compatible with your Apple ID. A pop-up window will open in which you will be informed if you want to activate this service together with iMessage, which are linked. It should be then when you accept it, although if you did not accept it at the time or it did not even appear, you should follow these steps.
Activation on iPhone, iPad and iPod touch
Open Settings.

Go to FaceTime.

Activate the corresponding tab.

Select what you want your FaceTime contact method to be (phone number, email or both).
Activate it from a Mac computer
Open the FaceTime app.

Accept the activation of the service.

In the toolbar go to FaceTime> Preferences.

Select the settings you want, including the service's contact method via email, phone number, or both.
Failed to activate FaceTime
In some cases there may be some failures during the activation of the service such as the following:
Waiting for activation.

Incorrect activation.

An error occurred during activation.

Unable to log in. Please check your network connection and try again.

Unable to contact the iMessage server. Try again.
Well, before any of these errors you must carry out the following checks:
Make sure you have an internet connection

 , either via WiFi or mobile data, as it is essential to activate the service.

Check that you have the 

latest software update

 available.

You can download the latest on iPhone, iPad and iPod touch in Settings> General> Software update.

To download it on Mac you must go to System Preferences> Software Update or App Store> Updates.

Go to the corresponding FaceTime settings, 

deactivate it and activate it again

 .

Restart the device

 in case there is some type of background process that is affecting the activation.

If Apple's servers are saturated, 

wait a few minutes

 and try to try again.

In case a long time passes and you have not been able to proceed with the activation, 

contact Apple

 .
Does it cost money to activate FaceTime?
There is some controversy in this regard, since FaceTime as such is a free service like the iMessage messaging service with which it is associated. However, there are telephone companies that can charge a small amount of money of no more than 20 cents per activation, so the recommendation we make is to consult your operator and in case of seeing something strange on your bill, claim it.
FaceTime works over the internet, so in the end it will be necessary to have a Wi-Fi or mobile data connection fee to be able to use it, which can be considered a cost. Although it is clear that it is one of the many benefits of the internet and you cannot qualify as paid FaceTime for it.
Who can be called using FaceTime
As we said in the section on compatible devices, FaceTime is only operational on Apple computers. Therefore, the contacts you can call through this application must have one of these devices and have the service activated.
Available call types
The best known in FaceTime are video calls , being in fact the most popular app for it in countries like the United States. These work in the same way as other similar apps, so there is no difference for practical purposes beyond some options that can be found during the course of these and that we will see in a future section.
The least known of FaceTime are voice calls and it is that they can be very interesting in order to make normal calls without having to resort to the classic calls that require voice coverage and that in some cases have a special rate. If you have a relative or friend in another country, these FaceTime calls will be free and much more practical than the others.
How to make and receive FaceTime calls
When you receive a FaceTime call , whether in video or voice only format, the same banner that appears when you receive a normal call will appear on your screen. You will therefore have the option to answer, hang up or even ignore the call. As for ways to make calls, there are several that we will see below.
From the application itself
If you open FaceTime, either on an iPhone, iPad, iPod touch or Mac, you will find in the interface the possibility of searching for a contact through a search box. Once you have it selected, you can choose whether to make a video or voice call.
From the contact card
If you open the contacts application and choose one that has FaceTime available, you can have direct access to a call through this service.
Using Siri
Among its actions, Apple's smart assistant has the ability to make calls using FaceTime. You just have to specify that you want to make "a voice call" or "a video call" "through FaceTime" and then tell him the contact you want to make the call.
In an iMessage conversation
As we have been seeing throughout this article, FaceTime is linked to iMessage. If you are in a conversation of this type in the Messages app, you can click on the name of the contact and you will see that below it appears the option to make a FaceTime, this being valid also for group chats.
Do a group FaceTime
From iOS 12 and macOS Mojave the possibility of making group calls in FaceTime with up to 32 participants was added. To do this, you just have to press the "Add" button to enter the participants before making the call. If you are already in a conversation with another person, you can also add members to the video call from an option that will appear on the screen and you can do so regardless of whether it was you who initiated the call or not.
During the FaceTime call
A voice call in FaceTime has an interface similar to that of a normal phone call, but when you are in a video call you can access some settings such as those mentioned later.
Change camera
If you are making the video call on an iPhone, iPad or iPod touch, you can exchange the selfie camera that is used from the back and vice versa. It can be useful if you want to show the other participants something that you have in front of you.
Mute microphone and hide camera
If you do not want to be heard or seen, it is possible to disable both the microphone and the camera during the video call. These options appear on both iPhone, iPad, iPod touch and Macs.
Take pictures during calls
During a video call it is possible to take a 'Live Photo' capture of the participants. To do this, you must press the capture button, which is identical to the one in the Camera app on an iPhone. These photographs will be saved in the Photos application and, unlike a normal capture, the frame in which you appear is cropped in these, in addition to the different adjustment boxes.
The effects available in FaceTime
On an iPhone, iPad or iPod touch there are a series of effects that, although they may vary depending on the device model, they are usually the same in all of them as long as you have the latest software version available. Here are some of them:
Memoji stickers:

 you can place a fixed sticker with one of the Memoji you have created anywhere.

Filters: it

 is possible that you add a filter to the video call so that the rest of the participants see you with light, color and brightness effects different from the natural ones.

Text:

 you can write anything and fix it at some point in the call and as you move the text will stay in the same position.

Drawing:

 you can make a drawing by hand and fix it in the same way as the previous options.

Animojis and Memojis: it

 is possible to hide your face with one of these elements and have it follow your movement and even imitate your gestures.

Others:

 if you have an application with FaceTime functions, it will appear as well. For example, from the Apple Watch Fitness app you can add the trophy stickers that you have obtained with the watch.
How to switch a normal call to FaceTime
If you are making a normal voice call, it is possible to switch to a FaceTime video call. Of course, for this you must meet the requirement that the person you are talking to has FaceTime activated and you have it in contacts. If this is true, you will only have to enter the call, press the corresponding FaceTime button and that call will automatically hang up and the video call will start.
How FaceTime works on Apple TV and HomePod
We said at the beginning that there are certain Apple devices that, despite not having a FaceTime application as such, can be recipients of this type of call. The way to do it is extremely simple. For Apple TV you will only have to duplicate the screen of your Mac, iPhone, iPad or iPod touch on this device and you will be able to make the video call on TV in a certain way, but remember that in the end the rest of the participants will be watching you by the main camera of the other device.
Transferring the call to a HomePod is extremely simple and if you have the audio output configured through it, it will be where you can hear the interlocutor. Obviously if it is a video call, the image will still be on the Mac, iPhone or iPad in question for obvious reasons as the HomePod does not have a screen.
FaceTime calls on Apple Watch
The case of the Apple Watch and FaceTime calls is similar to the previous ones. Voice calls can be made and received on the watch, but video calls can not. While it is true that the screen of the Apple Watch could give for this even if it is very small, the absence of a camera makes it impractical.
To make a voice call by FaceTime on the Watch, all you have to do is use Siri with commands similar to those explained in previous sections. You can also open the Phone app, go to "Contacts", select the one you want to call and select the "FaceTime audio" option.
Limitations of this service
Despite everything shown, FaceTime is not a perfect service. If we compare it with other applications we can see that perhaps it lacks a certain «professional» order. In other words, it can be a very interesting application for family and friends use, but not so much in professional areas. Obviously it will depend on the type of meeting you want to carry out, but there are some features that are absent in FaceTime that could be missing, among which these stand out:
There is no chat during the video call.

Unable to mute other participants.

You cannot schedule video calls.

You cannot create different rooms.

You cannot change the background during a video call.
How to remove FaceTime from devices
The application as such does not allow to be deleted, since it is one of the native ones of Apple whose uninstallation is not possible. It can be hidden in a folder or App Library in the case of the iPhone, but not completely erased. What is possible to do is deactivate FaceTime so that you cannot be contacted through those means.
The way to do it is really similar to the activation way. From an iPhone, iPad, or iPod touch:
Open Settings.

Go to FaceTime.

Turn off the "FaceTime" tab.
On a Mac computer, these are the steps to follow:
Open the FaceTime app.

In the top menu, click on FaceTime.

Now click on Preferences.

Click on "Close session".