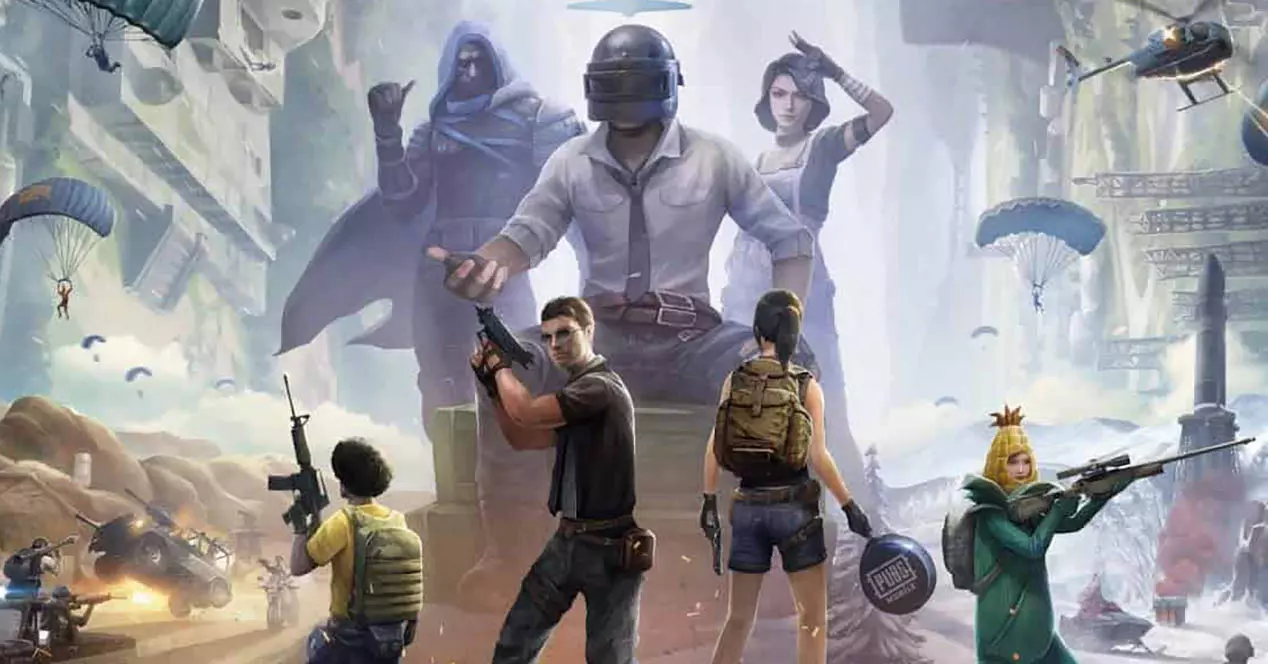 The popularity of PUBG has been on the rise in the last few years. While this game is available in several countries, it also involves geo-restrictions.
In countries with geo-restrictions, you would not be able to play this game without a gaming VPN. UAE being one such country, you need the best Free fire VPN to play PUBG. You need to adopt the same approach to play the game in other countries with geo-restrictions.
Top VPN Choices For The Best PUBG Gaming Experience
PUBG on iOS and Android platforms has been growing its fanbase and popularity since 2018.
So, if you are in a geo-restricted location, the VPN options listed below will help you.
ExpressVPN
ExpressVPN has a global reach in as many as 94 countries with 3000+ servers. Considering both these numbers, you can say that it is the ultimate option to get rid of geo-restrictions. Besides, it also offers a seamless PUBG gaming experience without any lag.
You can start using this VPN straight away as it is easy to operate. Moreover, most of its settings are automatic, which means the manual role of changing the settings would be minimal.
Other prominent features of the VPN include the powerful combination of its high speed and bandwidth. The fantastic aspect of this VPN is that it does not show any lag in both these features even as you link five devices at once.
Unlike most VPN services that only allow monetary transactions, you can deal in Bitcoins as an Express VPN user. Notwithstanding the platform you use, you can expect an app compatible with it for the best PUBG gaming experience.
NordVPN
PUBG mobile was rated one of the best Android and iOS apps. Still, most PUBG gamers complain about occasional issues related to lagging in a gaming session. It can be a frustrating experience for any gamer, regardless of their gaming level. With its long list of advanced gaming features, NordVPN can help you overcome this challenge. Its global reach extends up to 59 countries with 5000+ impressive servers.
When it comes to security, a military-grade 256-bit strong encryption is the first thing you would notice about this VPN service. Furthermore, it comes with a kill switch and network leak protection due to its compatibility with IPv6 and DNS protocols. Though these features are primarily intended for the best streaming experience, you can also anticipate a lag-free and streamlined PUBG gaming experience due to these attributes.
As much as this VPN is known for its absolute anonymity, gamers are also popular for supporting various gaming methods. Last but not least, it is compatible with almost all operating systems that are currently in use.
VyprVPN
The hallmark feature of VyprVPN is the availability of its servers. Due to this feature, you can bank on protecting your data as it is unlikely to go to a third party. Plus, the availability of their servers also translates into their better management and optimization. This explains why the VPN delivers a top-notch speed.
VyprVPN has more than 700 servers that are distributed across 70 distinct locations. Do the possibility of the presence of restrictive firewalls worry you? No worries, as VyprVPN's Chameleon technology will help you overcome such firewalls with ease. It also provides you with DDoS protection that can come in handy while you remain occupied in a PUBG gaming session.
In addition to these features, it also has a strong encryption feature in conjunction with other protocols to protect your online data and privacy. If you add up all these features, you can see why you must choose this VPN for playing PUBG. In a nutshell, it justifies the primary benefits of using a gaming console in conjunction with a VPN for playing PUBG.
Surfshark VPN
Together with unlimited bandwidth, a high internet speed can make your gaming experience invaluable. No matter which game you play, these core elements take up a central role in making your gaming experience truly invaluable. As an outstanding VPN option, Surfshark VPN has both features. For this reason, it is the firm favorite of most gamers.
A military-grade 256-bit strong encryption aside, it uses several protocols, including IPv6 and DNS, to make the network leak-proof. To prevent any breach in the network in the event of a network breakdown, Surfshark VPN has a kill switch feature. With its 1000+ servers across 60 locations, it can help you overcome geo-restrictions with finesse.
Abrupt ads, no matter how short they are, can spoil your gaming experience. Further, your device can also come under malware attack in a gaming session. You wouldn't want your device to go under the influence of viruses and other potentially unwanted programs. Surfshark has a malware scanner and a powerful adblocker to help you address both these problems.
Final Thoughts
All VPNs have their advantages and downsides. It is up to you to choose an option based on your needs. However, the above options constitute the best choices in connection with the requirements of PUBG. If you haven't been able to play this game due to geo-restrictions or other reasons, you can start playing it again with one of these VPNs.