There are many components that directly affect the proper functioning of our Windows computer. But of course, in addition to the mounted processor itself, or the available RAM , we must also take into account the disk drives.
---
---
As many of you may already know first-hand, the hard drives and SSDs that we install on a PC are responsible for storing all the information to be processed. This includes the operating system itself, the applications that we install in it, or the files that we keep. As it is not difficult to imagine, the reading and writing speed in this sense, will be something that will directly affect the overall performance of the PC.
To all this we must add that Windows has had a deserved reputation for years of slowing down the computer over time. This is something that affects daily work with the PC, so optimizing the operation of disk drives will never hurt. Therefore, it is good to know that we have the possibility to improve and accelerate a hard disk or SSD using specific applications for it. Thus, in these same lines we will talk about some of these utilities that can improve the speed and efficiency of storage units . On the other hand, we will also show you how to achieve similar results directly from Windows itself.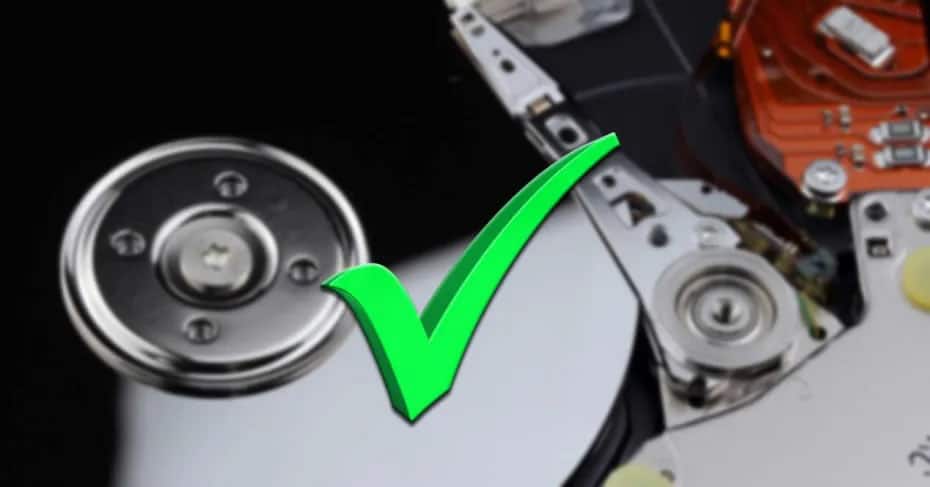 Improves the performance of disk drives with third-party applications
Surely, a performance increase in the PC disk drives that we mentioned, however small, will help to improve the experience with the equipment. And we must bear in mind that these specific components are almost constantly working. This is something that is especially evident in loading programs, or saving your own projects.
BleachBit
Let's start this program review to improve hard drives with BleachBit . In this case we are referring to a third-party program that can be used to increase the performance of the PC's hard drive. This is something the program itself achieves by deleting unnecessary files to free up disk space . In this way, the program deletes unnecessary files, as well as cache and cookies. Therefore, it could be said that it acts as a cleaner for the disk drive that we indicate.
Therefore, in addition to making the hard disk a little more fluid in its operation, we managed to free up wasted space. It must be said that the application itself is the one we downloaded from its official website .
Disk SpeedUp
Changing solutions, we are also going to talk about a proposal of this same type that has been between us for a good number of years. This is the program called Disk SpeedUp that presents us with some interesting functions for optimizing disk drives. Thus, what we are going to find here are functions related to the analysis, optimization and defragmentation of these components.
At the same time, we are talking about a program with a very intuitive and easy to use user interface . Say that although the process as such will take a while, we can leave it overnight, since Disk SpeedUp automatically shuts down the PC after completing the process. In addition, we will obtain graphs that show real data on the performance of the hard disk, a program that we download from this Internet address .
IOBit Advanced SystemCare
We must bear in mind that in order to give a major boost to the performance of a hard drive it is important that we make sure that it is clean. This means that it is highly recommended that we remove the temporary and duplicate files from these drives as soon as possible. With this, in addition to saving space , we ensure that the use of RAM and CPU is optimized, in addition to cleaning the system registry.
Therefore, the IOBit tool is capable of carrying out all of these hard disk optimization tasks. It is worth mentioning that we have a free version of the program, in addition to a paid one. Say that the second of them has a deeper cleaning and optimization, in addition to real-time monitoring, a program that we download from here .
Razer Cortex
We are going to continue this selection of programs to optimize hard drives with Razer Cortex, a proposal that you can download from its website . At this point it should be noted that this is an application designed especially for PC gamers. As a general rule these need to squeeze up to the maximum the performance of the equipment, including here the disk drives. That helps them get more frames per second and reduce game load times.
Therefore this program is divided into two parts, on the one hand we have a system enhancer, and on the other hand, the game. Both combine to offer a boost to the hard drive. It is also responsible for cleaning junk files , browser history and system cache. It also defragments game files and optimizes game settings.
Ashampoo WinOptimizer
Ashampoo is another firm that is present in a multitude of sectors related to software, and this could not be less. For this reason, to improve the performance of our disk drives, in this case, we make the Ashampoo WinOptimizer application available to us. This can be downloaded from this link and, as its name indicates, improves the operation of various sections of the system, in addition to disk drives as such.
Thus, to obtain a more optimal operation of these components, we have the possibility of scheduling maintenance and optimization tasks, eliminating junk files, all this quickly and easily.
Abelssoft SSD Fresh
From this link we will have the possibility to download this proposal especially focused on SSD drives. Furthermore, for all this, it presents a user interface that is very easy to use, even for those with little experience in these areas. As we say it is specially designed to work with SSD drives and does not make additional configurations available to us. The optimization process as such is carried out at the touch of a button in the program .
In principle it is a free proposal, although there is a more complex paid version with customizable functions.
Tweak-SSD
On the other hand and equally focused on the treatment of SSD disks, we find Tweak-SSD. This is a program that you can do from here that allows us to improve the operation of these specific units. It has an intuitive user interface that allows us to control the state of the system's SSD. Therefore, in the same way, it allows us to improve its health with various internal functions that are carried out automatically.
It also allows us to configure the files are kept in memory reducing the readings and writes on the SSD.
Wise Disk Cleaner
And we are going to finish this section with this free proposal that you can download from the official website of its developer . Say that this is a program that has many functions to accelerate and improve the functioning of Windows in general. But if we focus on disk drives, which are the ones that interest us here, to say that the application allows defragmenting these hard drives. So we can accelerate the performance of them, and therefore the PC.
Improves the performance of hard drives from Windows
But these tasks that we have been talking about can also be carried out from the Windows operating system itself. Thus, for example, we will have the possibility to analyze the system to detect defragmentation problems and later solve the problems that we find in this regard. Therefore, to achieve this that we discussed, we did it from the administrative tools section.
We access these by typing in the Start menu search box, Defragment and optimize drives. This will give way to a new window that allows us to defragment the computer's hard drives.
Similarly, another of the possibilities that Windows itself presents us with is Disk Management. This is a built-in Windows 10 tool that allows you to improve the performance of your hard drive. In order to do this from here, we first use the Win + X key combination to access Device Manager . Once this appears on the screen, we look for the entry corresponding to the disk drives.
In this we click with the right mouse button to select Properties / Policies in the menu that appears. Then we can check the option to Enable write cache on the device.
To say that this is something that will allow us to improve the performance of the system and the disk drives in an ostensible way, all directly from Windows .
---
---