Online games have been helping a lot in the past few weeks. They allow you to have fun, disconnect and even socialize. The problem is that if you want to enjoy them with friends or family, you will have to agree, because not everyone is willing to play games like Warzone, Valorant or any other popular title of the moment. But there are other options to which they surely say yes, the best board games to play online .
Tonight we play online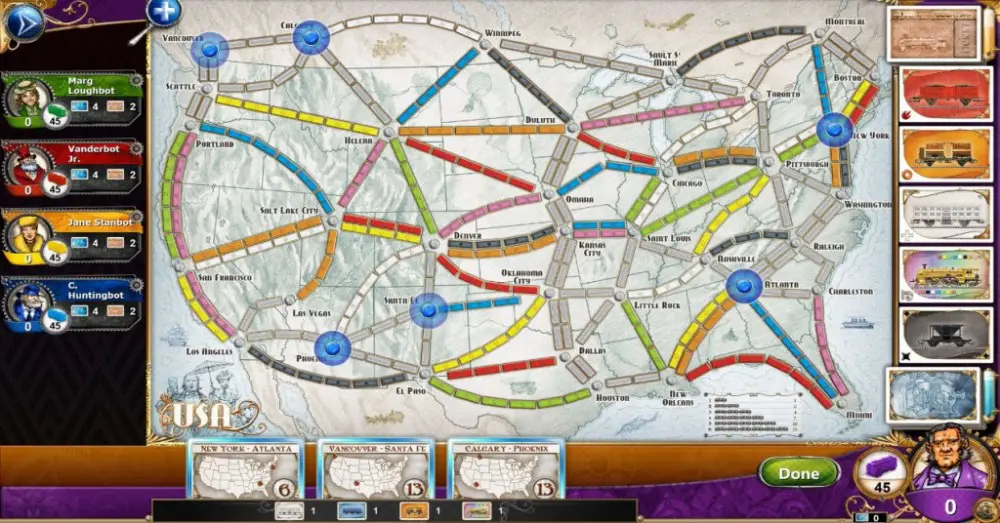 There are many users that, although they do not have a "traditional" training system such as a game console or a PC gaming, they do have access to a mobile phone or a PC, more models that would allow them to enjoy certain online games. with family and friends.
If you are one of them and you are looking for alternative leisure options to series and movies , they will be great, but they can also tire, attentive. We have compiled a list of the most interesting board games that you can play online with friends.
Now that we still can't go out in complete peace of mind, and even less to stay with family or friends, they can be a great option.
Monopoly
If there is a classic game that you have surely played with friends and family, it is Monopoly . This title is also available online, to be exact through applications that you can find in the Apple and Google store. Although it has a price of 4.49 euros , the truth is that it is worth it if you are going to play regularly.
Cluedo
Another classic of board games is Cluedo. If by any chance you do not know him, here you will have to walk to discover who the murderer was . With the option of creating games online with other players, it is a good option when spending some leisure time. Again, the game is available for PC via Steam as well as iOS and Android.
Carcassonne
If you are a fan of Carcassonne, you can also play it on your Windows phone or computer. A game that has been one of those valued by lovers of this type of proposal for years.
Catan
Catan is one of the most played board games worldwide. A proposal where you have to mix strategy with negotiating capacity and cunning , all with the aim of colonizing an island. Its rules are not very complex, although the first games can cost a little. But if you have already played it you will know that it can be a lot of fun. Available via browser , on Steam and mobile platforms.
UNO
UNO is a card game , a total of 108, where you can play between 2 and 10 players maximum. The deck has both normal and special cards, and the goal is to get rid of all the cards until you have only one in your hand. The games are short-lived and as soon as you understand the mechanics it is quite fun to play with friends.
Boggle
Boogle is a game where you basically have to form words with the letters inside a 4 x 4 grid. If you want to challenge a friend to see who is able to find the most and get the highest score, it is your game.
Scrabble
If Boggle doesn't convince you, try the classic Scrabble . In this version you can enjoy this other game that challenges you to create words and add points, but with a board of only 11 x 11.
Ticket to Ride
Ticket to Ride has a fairly simple mechanics: you are a train traveler who must reclaim his rail route. As you get routes you can move from one point to another gaining an advantage against the rest of the participants.
This game is not only available for mobile devices, you can also play it via browser (a slightly smaller version) and on a computer by purchasing the game on Steam.
BATTLESHIP
Another popular game that you can play with a friend or family member online is sink the fleet (Battleship). Available on the App Store and Play Store.
Board games for everyone
With all these board games, which you can play from any mobile device and in some cases also from the browser or with the PC version that can be purchased on Steam, you will have a wide variety of options. Although if you want or can play traditionally at home with other family members, you also have a choice with these options.
Movie-based board games
Board games of your favorite series
What do you think about the selection of board games? Both those that you can enjoy online as traditionally if possible. If you have any proposal to make to us, leave it in the comments.
By the way, if no friend wants to play, you will always have the multiple options that emulators offer today. And be careful, because the list of platforms available is very wide.