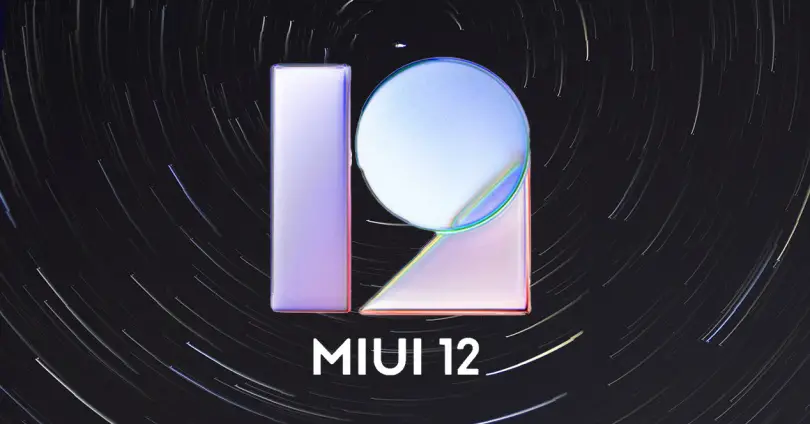 Xiaomi mobiles have their own customization layer, which is known worldwide as MIUI, and currently, most of their devices are with the MIUI 12 version, although they are already beginning to update to the latest version. However, within this we can make use of different aspects and configurations with which we will get more out of it and differentiate our terminal even more from another Android.
However, surely some of them already know them and use them regularly in your day-to-day life, but probably one or the other will be totally new and will surely help you to further adjust your terminal to all your needs. In addition, we recommend that you update your Xiaomi to be able to choose to use the tricks and tools that we will present below.
Use two apps at the same time with the split screen
One of the latest features that have reached the terminals that have the latest versions of the Google operating system is the split screen that allows us to use two applications simultaneously. That is, we can enjoy watching a series from a streaming app and at the same time, be browsing the Internet or talking with our friends.
And that is why, in the Xiaomi case, it could not be less in this regard. Therefore, to be able to activate it in these terminals with MIUI 12, we will have to access the view that shows us which are the apps that we have active. Afterwards, we will have to press and hold one of those applications that we want to use in split screen.
After this, a series of icons will have to appear on the mobile panel, but the one that interests us is the one with two rectangles that are placed one on top of the other. At that time, the screen will be divided into two parts . At the top will be the first application that we choose in the first step. So now, we must choose another to be put under this.
In addition, we can change the size of each part with the separator, with this we will change it according to our interests at that time. And to deactivate it, we will only have to slide the separator down or up completely.
Master the MIUI control center
The control center is another aspect that Xiaomi has worked on and completely changed from one version to another. Leaving us more options to configure the control center of our terminal in our own way. However, some more important switches such as the connections and the flashlight will not be able to be edited. But what we can change will be all the other switches.
First, it will be necessary to show said control center , for this, we will only have to slide two fingers from the top down. After this, you will have to click on the icon that is represented by a pencil writing on a piece of paper, which will have to appear in the upper right part of our screen. With the subtraction button that will appear, we can eliminate those switches that do not interest us and to add new ones, we will have to click on the addition icon.
Although that is not all we can do in the control center. We can also integrate Google Home to be able to perform different actions with the devices that we have connected, but for this we must have one of them or have a Google Home account.
If this is the case in our case, we will have to access Settings> Notifications and Control Center> Smart Home. Once inside, it will allow us to place switches in said center so that we can access it in a faster and easier way.
Maximize the battery saving of your Xiaomi
Thanks to MIUI 12, we have different configurations that will allow us to practically double the autonomy of our terminal. First, we must have our mobile device fully charged, then we will have to access Privacy settings> Special permissions> Battery optimization and select everything that appears that is related to optimizing. Once this is done, we will have to enter the system cleaner and make one of all the files appear. After this, you will only have to restart the terminal from the shutdown menu.
Another of the great novelties, which not everyone knows, occurs in the system animations, since they are not only more elegant and attractive for users, but they also consume much more energy from our terminal. If in our case we want them to consume less energy, we can deactivate them as follows. To do this, we will enter Settings> Accessibility> Remove animations .
And that's not all, since with Xiaomi's dark mode, which is not exclusive to MIUI 12, we can save a few hours of battery life every day. In addition, it offers us the possibility of programming it to activate at the time that best suits us, so it will not only have to be at night. To configure it, we will access the mobile screen options, within the settings app.
The advantages of the app drawer
MIUI is one of those Android customization layers that offers us the possibility of putting all the apps that we have installed on desktops. Although, with MIUI 12 they also allow us to activate the application drawer , if it is not necessary that we have them all in full view. To do this, we must do the following:
Go to Settings> Home screen.
Inside, you must click on Home screen again.
Once we have clicked, two options will appear: Normal and With the App Drawer. So we will only have to click on this second option. After that, we must confirm this action by clicking OK.
Also, the positive part of this setup is that it is not like the vast majority. Well, not only does it offer us to have the list of apps, but we will also have tabs with different categories where these apps can be organized. Likewise, these categories can be customized .
Therefore, if we want to do this we must go back into Settings> Home screen> Application drawer> Manage application categories. Once inside, the categories already created will appear, but if you click on one you can change its name and select the apps that belong to it. And if we want to create a new one, we just have to click on Customize.
Browse gestures on your Xiaomi mobile
From the previous versions of MIUI, the possibility was introduced that Xiaomi users could navigate by phone without having to use any type of button , either virtual or physical, but it would be through gestures. In addition, the Chinese manufacturer added an extra configuration with which we can specify if we want the Multitasking, Home or Back buttons to appear, or if we want to use gestures to control the device in full screen mode.
And that's not all, since with the arrival of MIUI 12 , a couple of functions have been added. One of them is the possibility of hiding the indicator that you are working in full screen, while the second helps us avoid making wrong gestures by forcing us to repeat them twice.
To activate them we will have to open the settings panel and look for the Additional Settings menu. Once inside, we will have to enter the Play full screen options. There, it will give us the option to navigate by gestures on our Xiaomi mobile. If you already have full screen gestures enabled, we can do the following gestures:
Return to the home screen by quickly sliding your finger from the bottom to the top.
Open the latest applications (multitasking) by sliding your finger from the bottom up and holding it down.
Go back to Back by sliding from the left edge to the right edge, or vice versa, with your finger.
You choose how to block the apps in MIUI
The privacy and security also in the mobile phones of the Chinese manufacturer, and is further increased in the terminals that have this version of its customization layer. That is why, within the security app, it allows us to choose the Lock applications with password tool or another alternative that we will explain below.
With MIUI 11, the alternative of establishing a password for those apps that we wanted appeared. But, now, we can block their access to certain with our fingerprint . A very useful and agile option with which we will not have to enter any code and with which we will waste less time accessing those certain applications that we have protected. To activate it, we must follow the following steps:
Go to Settings> Applications.
Once inside, you will have to click on Application Lock.
Afterwards, you will have to choose between Fingerprint or with password. In addition, it offers us the possibility of blocking up to 10 apps with these techniques.
Remove advertising from Xiaomi
Unfortunately for many, the personalization layer of these terminals usually includes different advertisements in their apps . But, fortunately, we can deactivate them in a very simple way, and this is something that many today are completely unaware of. For this, we must look for the hidden application that shows them and deactivate them.
Access the customization layer settings and go to Applications> Manage applications.
Click on the three dots that appear in the upper right and then click on Show all applications. With this, we will enter the configuration of those that we have installed in our terminal.
Next, you will have to find the MSA app . After that, go to your settings> Notifications and remove the Show notifications option. With this we will ensure that no brand advertising appears again on our terminal.
Modify the notifications to your style
One of the advantages that has come to us with the MIUI 12 version of the Asian manufacturer, is that it offers us the possibility to decide which notifications we want to receive . So, to customize it, you will have to enter Settings> Notifications and choose between one of the modes that appear, there we will have to go one by one. We even have the alternative of choosing the format, either based on MIUI as a recommendation or on Android.
In addition, it not only allows us to deactivate the notifications of those apps that we do not want to be shown in our terminal, but we can also decide where we want each of them to show. It will give us three options, the first will be the notifications on the lock screen, another will be related to the floating ones and finally the icons of each application.
Even if we enter Settings> Notifications, an option called Notification Bar will also appear, with which we can change the appearance of the notification bar. It will give us two possibilities, choose between the aspect of Android or another called MIUI more classic.