If you have a Microsoft Xbox console, surely someone has told you to turn down the volume on TV so that you don't bother him. To avoid that you do not hear where the shots come from in Fortnite, it is best to buy headphones that perfectly fit with the use with the device we are talking about. We show how to choose a quality model and that it is an excellent solution even to communicate with friends.
Therefore, we are talking about headphones that are considered gaming, and that offer everything you need to fully enjoy any type of development that is used (both shooters and graphic adventures). By the way, so that there is no problem in what has to do with connectivity, the devices that we have chosen are connected by cable to the Xbox … so they are directly plugged into the controller.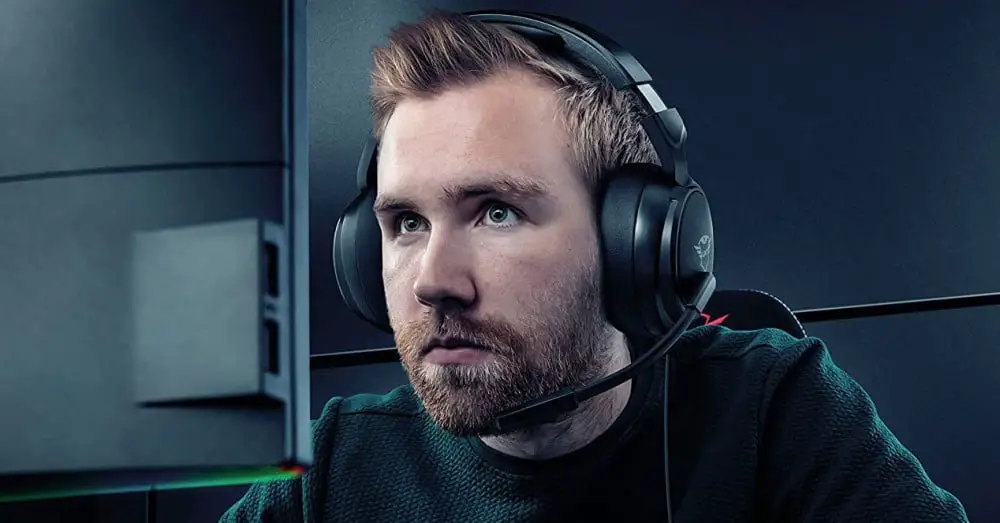 Something that is also important is that the headphones on which the characteristics and selection of models are based have a maximum price, which is not excessively high -under 70 euros- but which is more than enough to get an accessory with a quality more than enough for all cases.
The essentials in these Xbox headsets
Taking into account the type of connectivity that we have mentioned before and for this reason they do not offer any problem when using them with the Microsoft console, something that is most positive is that they include controls for integrated reproductions. It can be in the headphones themselves or with a remote control on the cable, but this is interesting since this way everything is managed very easily .
One of the things that these accessories cannot miss is the inclusion of a microphone . This allows you to communicate with other players and there are some things that it is important to review about this component. The first thing is that they have noise cancellation technologies so that the quality of what the rest listens to is high and always clear. It is also important that the element is omnidirectional for proper fit and that if possible it can be put on and taken off for comfortable transport.
All headphones are headband type , since the comfort they offer is the best possible in long gaming sessions … something that is usually common. Therefore, it is important that the quality of the padding and foam is the best possible (the plastic finishes here are not the best since the heat given off is high, somewhat uncomfortable in summer). And, additionally, the ideal is that the weight is not excessive … with a maximum of 400 grams being the brand that we consider ideal.
In terms of sound quality, one of the things that is relevant for the high incidence it has in the experience of use is that the diaphragms are at least 40 millimeters . This allows you to be sure that both highs, mids and even lows are played with a very good decision. Also, it is not a bad idea to check the response frequencies offered by Microsoft's Xbox headphones, which should be between 20 and 20,000 Hz.
Some more things that are important
One of the least important is that the included cable is long enough so that it is not a handicap when it comes to playing. The minimum is that it reaches a meter in length , which ensures that the movement of the remote control was not hindered at any time. By the way, if quality finishes are offered, such as braided nylon, better than better.
Additionally, and without it being something essential, it is not a bad idea to include technology that allows you to increase the location of the sound you enjoy … uy if this is 5.1 or 7.1 better than better since in this way you can know exactly from the place where you are being shot. For example.
Models that are recommended
We leave an Amazon listing in which it is possible to find Xbox compatible headphones that comply with the aforementioned, so its quality is more than enough to be a more than correct solution when playing. By the way, Prime accounts could be used.
Logitech G332
A model that offers a very good finish, with elements that are breathable and that allow comfort to be very high. The sound quality offered by these headphones is high, and the same goes for the microphone that integrates, since it has noise cancellation. Their diaphragms are 50 mm.
Microsoft Wired Stereo Headset
You could not miss the model of Microsoft itself for the Xbox, and that is not without quality. It does not lack an integrated microphone, something big, it must be said, and it does not lack a remote control to manage everything that has to do with reproductions. Its stereo sound is not bad.
Trust GXT 433 Pylo
It is a complete model that has everything you might need to make the most of console games, when it comes to sound. Simple and comfortable, the included cable has a dimension of one meter, making it more than enough. The sound quality is good since the 50 millimeter diaphragms.
Corsair Void Elite Surround
The best thing that this Xbox-compatible model offers is its microphone, both for its quality and for the simpleness of adjusting it to obtain the best performance. With a weight of only 232 grams, the sound it offers is what you expect from a gaming model and that its response frequency is wide, which is always positive.
HyperX CloudX Stinger
One of the best details that these headphones have is that they are certified by Microsoft to be used with the Xbox console. It is not lacking, because the sound quality is very good and the microphone is very sensitive, so everything is understood perfectly. With a comfortable finish and striking colors, its weight is only 213 grams.
Turtle Beach Recon 200
The amplified sound offered by this model is one of the best things it has, since using a high volume power does not cause distortion. The integrated microphone is folding, which increases comfort when using it, and the controls of the reproductions are carried out in the cups of the product.
Spirit Of Gamer Pro-H5
This is one of the headphones that fit well with Xbox consoles, since for example their diaphragms are 40 mm (which is the minimum required) and, in addition, its ergonomics is quite good. It is a model that weighs very little, since it stays at 195 grams, and its response frequency reaches 20 to 20,000 Hz.
Woxter Stinger RX 1100 H
If there is something that this model stands out for is its microphone, which offers noise cancellation and is fully adjustable. It does not lack LEDs that light up and give them a very attractive appearance, and in terms of sound it has good characteristics such as a frequency of 20 to 20,000 Hz and a sensitivity of 32 ohms.
Spirit Wolf 7.1
With a remote control of the most useful and that is located in the cable of this accessory, the diaphragms that it integrates are 40 millimeters and are made of neodymium. It does not lack the possibility of lighting to be a differential model, it is striking that the length of the cable is two meters.
Lioncast LX20
Aesthetically this is a model that offers a very attractive finish, so it fits with Xbox consoles. With a weight of only 232 grams, the quality sound is assured since the diaphragm that is integrated in each element is 50 millimeters. Its cable is two meters long and it does not lack a remote control.