Although it may seem a lie, 2D and 3D computer-aided design is something that has been done for many years. In this sense, the most used or reference program is undoubtedly AutoCAD , especially when we talk about large companies, since it is a payment program and does not have a particularly cheap price. If you are looking for such a program but cannot afford to pay the high cost of the AutoDesk tool, we will show you some of the best free alternatives to AutoCAD .
The truth is that if there were a free AutoCAD level program, all design professionals would use it. However, depending on our needs, we may be able to take advantage of some free alternatives. Tools that have their function and that allow us to make our designs, but that certainly will not offer all the functions and potential of AutoDesk.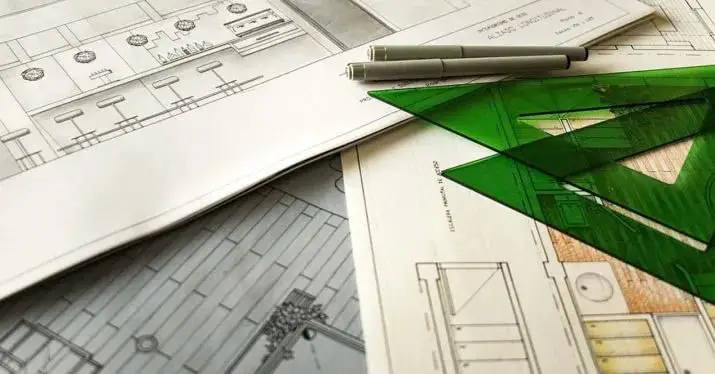 What is AutoCAD and what is it for
Recall that it is a program whose first version was launched there by the year 1982 and that over time has not stopped evolving and improving. A software developed for computer design especially aimed at engineers and professionals in the graphic industry, architecture, etc.
With AutoCAD it is possible to make all kinds of 2D and 3D designs , from drawings to drawings of any industrial or mechanical part, among others. Therefore, we could say that it has served these professionals to translate their paper designs into an electronic format with great detail and with complete accuracy.
The Best Free Alternatives to AutoCAD
It is one of the most veteran alternatives, since it was born shortly after Autodesk's own tool. During this time, many users have taken advantage of QCad as an alternative to AutoCAD. One of the main advantages is that it is a free multiplatform software with a very simple interface, which perhaps has prompted many users to use it.
On the other hand, it must be said that Qcad allows 2D computer-aided design, with a large library of CAD objects, as well as a good number of functions and tools for project construction. Although the design is limited to 2D, on the other hand it must be said in its favor that it offers support for the import or export of DXF or DWG files native to AutoCAD.
Download
LibreCAD is another free open source CAD application for Windows, Apple and Linux. In addition, the necessary support and documentation are also free thanks to its large community dedicated to users, collaborators and developers, to which anyone can join and collaborate. It offers a lot of modeling tools focused on 2D design and has support for native AutoCAD formats.
LibreCAD was born as a development following QCad, but has subsequently evolved independently. In addition, it is a fairly lightweight design tool and that we can use even on computers with older hardware.
Download
Among the alternatives to AutoCAD could not miss other tools developed by Autodesk. And is that TinkerCAD is owned by the same firm, the only thing that this time is a free tool. Specifically, it is an online application that we can use from our browser and that offers a lot of functions for 3D design, electronics and code creation.
A tool available to anyone, teachers, children, fans and professional designers, etc. And the fact that it is free, easy to use and does not require downloads or complex installations and configurations, means that anyone, even if they do not have any experience, can start using it.
Download
It is perhaps the tool that has an interface most similar to AutoCAD. However, FreeCAD is an Open Source application for 3D design and modeling. It allows you to draw 2D shapes restricted by geometry to later use them as a download to build other 3D objects. It is a multiplatform software that offers compatibility with many file formats such as STEP, IGES, STL, SVG, DXF, OBJ, IFC, DAE and many others.
In short, a great free alternative to AutoCAD aimed at any design enthusiast, programmer, professional experienced in CAD design, students, teachers, etc. Being an open source project, anyone who wants can help correct errors or implement new features to keep the tool growing.
Download
Another interesting tool for those who are starting in the CAD sector for those who are more experienced who need to make any modifications to any site is Leopoly. It is a web application for 3D creation or editing, so we can use it from any browser wherever we are.
Leopoly has a lot of predefined objects that can help us in our design or creations and that we can also modify and customize. In short, a free alternative to AutoCAD accessible to everyone regardless of their experience in this type of tools.
Download
Another of the most veteran alternatives of this compilation is BRL-CAD. An open source software for CAD design that we can get for free. It offers functions for both 2D and 3D design and has a lot of utilities, applications, libraries and predesigned objects that we can use for our designs.
It offers multiplatform support but you have to know that its interface is very different from that of AutoCAD, therefore, if we are used to it, the learning process will be somewhat more complex. However, BRL-CAD has been the tool used by the American military as a CAD system for modeling weapons systems and vulnerability analysis.
Download
Blender is a free and open source 3D creation suite aimed primarily at experienced users. Therefore, if you are starting in the CAD sector, it is best to choose some of the AutoCAD alternatives mentioned above and designed for all types of users.
It is an advanced solution especially aimed at the professional world. So much so, that Blender is used by studios, artists, professionals, scientists or experts in visual effects, among others, even to make animated films or video games. In addition to 3D creation and editing, with Blender we can also perform design tasks in 2D or video editing.
Download
SelfCAD is another web application for 3D design or modeling from the browser. A great alternative to AutoCAD designed for professionals or amateurs with which it is possible to create or modify all kinds of jobs thanks to the powerful and complete functions it has.
Despite this, it is an easy to use and very intuitive tool, so that less experienced users have a shorter period of learning. It has several predefined objects or elements that we can use for our CAD creations, which will be ready to be able to print in 3D, if we want to.