When it comes to using our computer to browse the Internet, Chrome is, without a doubt, the most widely used browser worldwide. Among its features, it stands out for the possibility of installing a large number of extensions to increase its functionality. The Google browser has a wide variety of add-ons, among which we can find, those that we can use to manage file downloads.
If we want to download files while browsing the Internet, we have several options, such as platforms, official sites, programs to manage downloads, etc. But if we want to have everything well organized when downloading, we can manage everything from Chrome with the help of its extensions developed to manage downloads .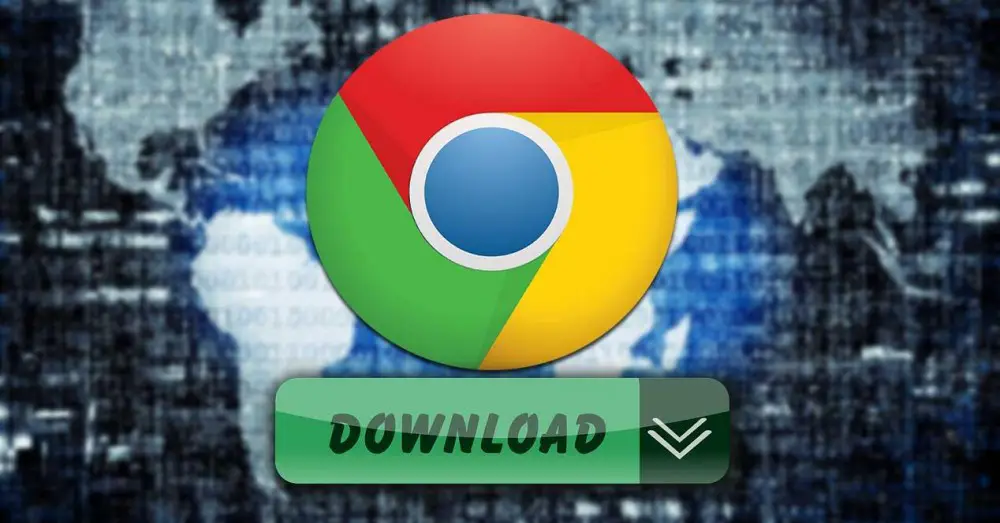 Activate parallel downloads in Chrome
Although Google Chrome is not characterized by being the best download manager on the market, we can improve it by enabling a flag. For those who are not familiar with this term, say that Chrome Flags are experimental functions that Google makes available to its users. By using them we can obtain new functions that are still in the development phase.
Specifically, Chrome has a function called "Parallel downloading", which is deactivated by default, but which, when enabled, allows us to divide each download into several parts. In this way, instead of downloading a single file, possibly at a slower speed, through the use of parallel downloads, the file is divided into several parts that are downloaded at the same time at a higher speed.
To activate this function we must enter the address Chrome: // flags from the browser, and in the search box put "Parallel downloading". We will see that a result appears. In the tab on the right, click and select the "Enabled" option.
Extensions to manage downloads independently
Next, we are going to see a list of extensions that we can download for free for Chrome with which we can administer and manage all the downloads we make from our browser. These extensions are independent, that is, they do not require us to download separate applications.
Chrono Downloader Manager, the most popular extension
We are possibly facing one of the most popular download managers for Chrome. With it we can manage all our downloads through a browser tab and without the need to install a separate application. It is perfectly installed in the Google browser through contextual menus, toolbar buttons and keyboard shortcuts.
Along with download management, this add-on will help us batch download videos and images. It is able to detect all the links, images, audios and videos of a web page and filter the URLs by file types. Its main downside is that it currently uses Chrome's built-in Download API. This renders it not capable of multi-threaded downloads, and its support for pausing and resuming a large download is quite limited.
Turbo Download Manager, efficient even with slow connections
It is a free and open source download manager for Chrome, which aims to provide efficient file search and download even on slow internet connections or using 4G networks. All the work of managing and administering the downloads is done in an integrated way in Chrome, without downloading additional applications.
With this add-on we can achieve a high download speed and it allows us to continue all those that have been interrupted, by introducing new links. It also offers us the ability to download from various sources and preview multimedia files while downloading the file. In addition, it is expandable and accessible from other extensions and applications, working both on Windows and macOS and Linux.
Download Manager, allows you to view the progress of the downloads
With this download manager for Chrome we can manage our downloaded files efficiently. It is a complement that has interesting features such as the ability to view all the progress on the screen as a percentage of the file we are downloading. All downloads can be paused, resumed, canceled, deleted, and can even be retried in case of error.
The extension will also take care of notifying us in case we download any file that could be dangerous. To use it, all you need to do is right-click to copy the filename and download link to the clipboard. It also has the option to search for all downloaded files and we will receive notifications during the download to always be aware of its process.
Elite Download Manager, manage downloads from a tab
We are facing an extension for Chrome that will allow us to manage all our file downloads from a pop-up window located in the browser toolbar. From it we can easily access our entire download library without having to open the downloads tab of our browser. We will save time while browsing as we will have quick access to all downloaded items.
This toolbar icon will change its appearance based on the items in the download. In addition, the extension will be in charge of sending us notifications to the desktop to inform us each time a download is completed, so that we are always well informed.
Extensions to manage downloads dependent on other applications
These extensions allow us to use a download manager in Chrome, but they require that we have their respective native application installed on our computer to function.
Ninja Download Manager, simple and fast download manager
By using this extension for Chome, we can quickly add downloads to the Ninja Donwload Manager (NDM) application, so it must be installed for this add-on to work. Once both the extension and the application are installed, we simply have to right-click on a link and select the download with the application. NDM can be downloaded for free from this link .
This download manager is characterized by being simple, fast and elegant, allowing us to increase the download speed thanks to the use of multiple connections simultaneously. It is responsible for downloading the files from beginning to end, so it will be possible to view a preview of the audio and video files that we are downloading until the download is complete.
Free Download Manager, compatible with large files
We are facing a powerful download accelerator for Google Chrome that we can use on Windows, macOS, Android and Linux. With this extension we can manage our downloads to improve our experience and help us to have them organized more easily. Of course, for this extension to work correctly, it will be necessary and essential to have the Free Download Manager (FDM) application installed on our computer that we can obtain from here .
With this download manager we can adjust the use of traffic, download large files, resume canceled downloads and control the priorities of Torrents files. It allows downloading of video from the most popular websites such as YouTube, and has support for both proxy and HTTP, HTTPS, FTP and BitTorrent.
Internet Downloader, efficient for downloading all types of files
This extension for Chrome will allow us to open and download any file that we want, such as a video, an MP3, a PDF document, etc. This add-on will be in charge of connecting with the Internet Download Manager (IDM) application to make the downloads, which we must obtain from here . We must bear in mind that it does not allow YouTube downloads. On the other hand, if it allows downloading of videos in MP4, MOV, FLX and WebM formats.
Its main drawback is that we must connect the extension with the native IDM application. Once installed we must make the connection with the browser for which we must install a separate patch that we can download and install from GitHub .