One of the best tablets on the market, especially if you are looking for a multipurpose model is the Apple iPad Air. If you have one of these devices, surely you want it to last as long as possible. To achieve this, one of the best things you can do is buy a case for the iPad Air that protects it from any type of damage.
The truth is that these accessories are those that are considered essential, but this does not mean that you have to pay a lot to buy a model that is of good quality . Currently, there are options on the market that, being cheap, offer everything that may be needed to be satisfied and, in addition, without any problem of compatibility with the tablet that we are talking about from the Cupertino company since it has been created specifically for he.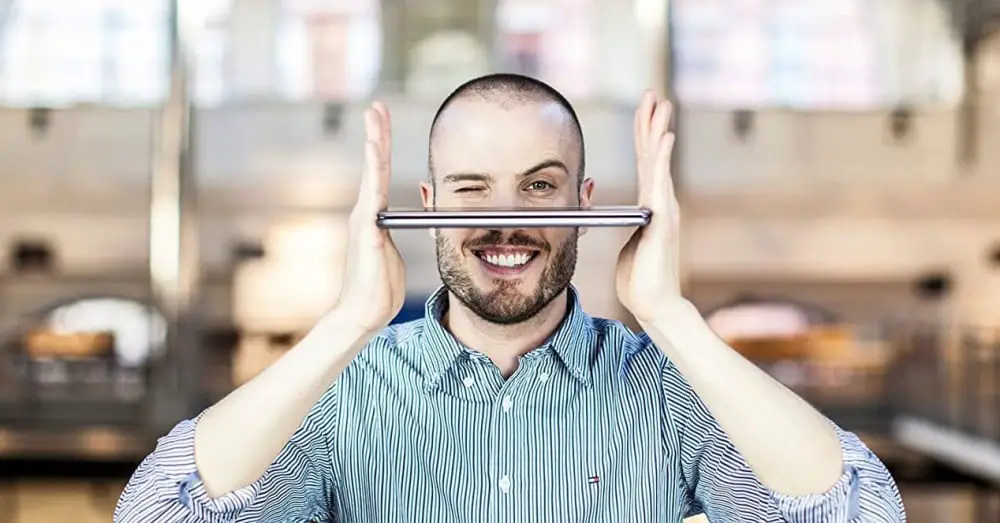 What iPad Air Cases Should Have
The basic thing to look for, apart from offering adequate compatibility for the model you have, is that all the elements that make up the tablet are accessible. Starting with the screen, where the entire surface must be visible, and ending with the connection ports. Obviously, another thing that must be taken into account is the weight that the accessory adds. The less the better (a maximum of 300 grams is a good figure), but it depends on each model and what this offers must be evaluated with good judgment.
Another thing that is important is that the materials used in the manufacture are of quality. An example is that those that offer maximum resistance and durability are used, such as rubber or PVC plastic. In addition, if they offer additional use options such as elements that allow you to place the tablet in Stand Mode , all the better and it is clear that you buy one of the recommended iPad Air cases.
Different types of purchase options
There is not a single possibility of purchase in what has to do with the covers, since there are different types so that the one that best suits the needs at all times can be chosen. Thus, for example, it is possible to get models that have a cover that specifically protects the screen included in the tablet or there are also models on the market that include a keyboard that allows improved data entry … it is a plus point.
Here is a list of different iPad Air cases that we believe are a good purchase option and that, therefore, we recommend taking into account when looking for one. In addition, all of them have a very affordable price which increases their attractiveness … and this does not make them lose a bit of functionality.
Book type covers
ProCase case
Available in three different colors, this is a case that includes a cover to protect the tablet screen and that, in addition, allows the iPad Air to be placed in different positions. It is a model that is compatible with the fourth generation of the Apple product and is made of ABS plastic.
TiMOVO case
The manufacturing materials used in this model are a combination of PU plastic for the element that fits the tablet and, in addition, leather that allows it to have a quality finish. It supports the use of Apple Pencil as the location available for it allows charging. A model to consider.
ZtotopCase
High shock resistance is one of the things that attracts the attention of one of the iPad Air cases that should always be taken into account. Compatibility is with the latest generation of tablets we are talking about, and it has magnetic options so that the functionality is as great as possible.
ESR Cover Trifold
It is one of the options that is also compatible with the Pencil from the Cupertino company, and there are different colors to always be able to choose a model that fits each of the users. Its magnetic closure is very useful, and due to its design it offers complete protection that is appreciated.
Shell type covers
Dadanism Case
This is an accessory that is quite reminiscent of the covers that exist for smartphones and, in addition, having a transparent finish allows you to see the design of the Apple tablet. Its manufacturing material is TPU and the corners are reinforced to ensure good cushioning.
TKOOFN case
Aesthetically, this is one of the most striking iPad Air cases of all those chosen, since all the existing options combine colors in a quite successful way. Fits like a glove on tablets and adds protection against water and dust. All handling elements are perfectly accessible.
Herize cover
If you have a third-generation tablet, this is one of the covers that you should take into account, since it offers high protection without leaving the screen inaccessible quickly. Its protection is very high, it includes a rotating element and, in addition, it has a very useful accessory to place the device in Stand Mode.
Covers including keyboard
Logitech Ultrathin
If you are looking for one of the highest quality iPad Air cases on the market, this is excellent as it offers two elements that combine: one fits into the tablet case and the other has a Bluetooth keyboard, therefore turns the device into a portable in practice. Without a doubt, highly recommended.
Dadanism keyboard cover
It just looks like a model with a cover, but despite being an accessory that is very fine, a Bluetooth keyboard is included that allows you to get more out of the product of the Cupertino company. Compatible with the fourth generation models, it does not lack magnetic closure and a wide autonomy.
ProCase keyboard case
Another model that offers compatibility with this year's iPad Air and that includes both a keyboard and space to use the Apple Pencil. With a very attractive price and quality beyond any doubt, its weight is only 283 grams, so nothing spectacular is added to everything it has.