Scanning of documents, photos and other files was a mission solely for printers and copiers. In addition to that, a computer was needed next door to digitize those documents and be able to send them to emails or other means. Thanks to Android, all this process is no longer necessary, you just need a mobile camera and an app to scan documents.
---
---
As it is a utility for the day to day, we have compiled some of the applications that serve to cover this need. And no, we are not going to include the classic apps like CamScanner or Microsoft Lens, but they will be others that act as alternatives to the leaders in the genre.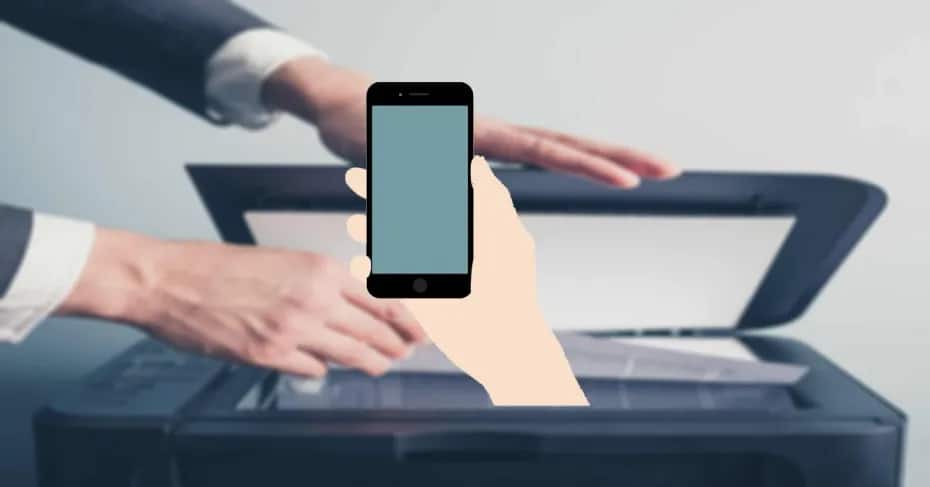 Google Drive
Yes, this application is known to almost any user. But not so many will know that it is already possible to scan documents with a function that integrates in its interface. If we click on the "Add" button, we will see the option to scan easily. In this way, we avoid installing one more app on our device.
Simple Scan
If we find the scanning options offered by Google Drive very simple, and we want to opt for something more specific, this app is a good candidate. It complies with a good automatic selection of the area , in addition to having various size formats, such as A4 or letter format. This is combined with a simple interface that shows all the options in a very visual and direct way.
Genius Scan
An app with surprising intelligence, with the ability to recognize the text of any paper and extract it from the scan, as well as identify invoices or purchase tickets for a better result. On the other hand, it is capable of removing the background behind the document, whatever it may be, and a filter palette to apply. Finally, PDFs can be encrypted with a password or fingerprint.
Notebloc PDF Scanner App
Developed in Barcelona, it recognizes any file or document such as paper, drawings, sketch, images or sketches. Here there are no the typical shadows that are generated when scanning a document, since the app eliminates them leaving a clean and attractive result. It uses a grid system that allows us to edit and adjust cutouts more accurately in file.
PrimeScanner
It uses the Optical Character Recognition system, to edit photographs during the scan. Despite the ads in its content, it offers all its options with unlimited use, we can even add signatures and stamps to these documents, and it corrects what is called as perspective distortion.
Fast Scan
Photo clips and PDF documents can be scanned by this app in a simple way. A very minimalist interface to access more directly what the app offers, with the possibility of adding filters to give a more personalized touch to files, whether they are PDF or JPG. In addition, it performs backups and synchronization cycles with other platforms.
iScanner
The great advantage of this app is the recognition of a wide variety of languages in the texts that you must scan. From Dutch to Chinese, through Arabic or Ukrainian. The automatic shutter works quite well, to be able to take a quality photograph before the scan, although it handles several qualities to recognize the document, in case we do not have an internet connection or lack of space in the mobile.
My Scans
It has the ability to recognize any paper, invoice, contract, notes and give it the corresponding format. The downside is that to enjoy more options or use them unlimited, you have to go through the box, but its versatility to recognize everything you face makes it a highly recommended option.
Document Scanner
It has all the tools that you can ask of an app of this type. Even editing parameters like adding signatures and deleting watermarks or shadows after scanning, compressing multiple documents into one zip file. Finally, it also has the ability to read QR codes and barcodes, so it saves us from installing another application for this topic.
Easy Scanner
Perhaps the reason for the name is because it makes the user's life easier, and it really is. Add signatures and save them for later editions, OCR function to extract text, convert images to PDF or automatic improvements. Of course, it only offers 3 batches of scanning a day, so we must scratch our pockets a bit to enjoy more freedom in the app.
CamScaner
It is one of the most popular on Google Play. You only need to use your camera to digitize receipts, notes, invoices or any other document. The result can be shared in JPG or PDF image format, something very useful if you are looking to send it as a document in an e-mail. In its paid version, you can not only scan, but also edit the document with its OCR system (Optical Character Recognition).
Price: Free
Microsoft Lens
It is the application that Microsoft gives us to fulfill this function. It has interesting features such as whiteboard mode, with which you can cut out the document in detail, clean reflections or shadows that you have caused when taking the photo. In addition to being able to save your result on your phone, you can also upload it to Microsoft OneNote and OneDrive's own clouds.
Adobe scan
It is another of the most popular. When scanning the document, its automatic detection system will make it very easy for you to place the document in the marked area. Like CamScaner, you can also edit the document you have photographed with its Optical Character Recognition (OCR) system . With this feature you can, for example, leave a blank space or add your name to later sign a document. You can also save it in PDF and share it.
---
Scanbot
With ScanBot, in addition to digitizing the documents as if they had passed through a real scanner, you will also be able to detect QR and barcodes, something very useful if you want to avoid having another application on the phone exclusively responsible for this. The filters it has will help you achieve the result you are looking for when scanning the document, so that all the elements of it are seen correctly.
Tiny Scaner
It is another very complete application with which you can digitize in color, grayscale or black and white. It offers contrast filters to achieve a realistic result and you can also adjust the size of the document to the format you want: A4, or a letter, for example.