Undoubtedly, the adoption of animals is one of the debates in which today's society pivots, with a much more conscious mentality towards this group of living beings for multiple reasons, one of them the massive abandonment of these creatures in the streets, for which the adoption houses do not give enough.
That is why we want to socialize with this cause, and taking advantage of the range of options that exist on Android , we already have several applications available in which we can choose a pet to accompany us in our day to day, and we will show them below . Of course, you have to reflect very well before launching for adoption, since once, there can be no turning back.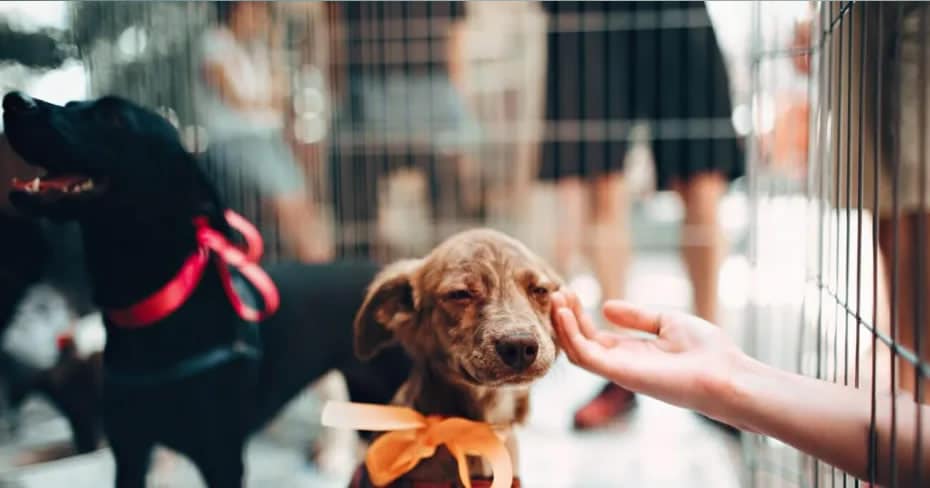 Miwuki Pet Shelter – Adoption of dogs and cats
It does not matter the type of animal you want to adopt, since this app has a database with more than 90,000 pets , spread throughout the national territory. It shows all the information of the chosen animal, such as sex, breed, whether vaccinated or not, etc. A curious fact is that you can not search by breed , the app ensures that otherwise many animals would be excluded in searches.
Gudog – Dog Sitters
Although it is not for adoption of animals as such, we want to include it in this list because it shows that there is no excuse for time or circumstances that prevent having an animal at home. Economic conditions always come into play, but if we are working and we do not intend for the pet in question to remain alone all day at home, there is this contact app with people dedicated to dog care.
Chuby
We continue with adoptions. This platform has the peculiarity that, in addition to having a wide range of options to choose our favorite pet, we have the other side of the coin , that is, to give visibility to those animals that we find lying on the street or that we do not have the conditions to keep a pet due to multiple circumstances. In the details, we can highlight if it is given for adoption , if you need a home temporarily or even if we have lost the animal .
PeTrace – GPS Pet and Animal Locator
In the same line as the previous one. This app allows us to make the situation known that our pet has been lost, as if we have found one that needs a home . Of course, there is a portfolio of users to contact in case we are looking for adoption.
Amazdog
An app that bases its existence on the dog breed, since it is not only dedicated to giving these animals a second chance, but their focus goes much further. The platform offers a catalog of everything we can do with our pet, for example, the beaches we can visit together, the hotels that accept dogs in their rooms, the closest clinics based on our location, etc.
I will adopt
This app , very well worked, has residence in South America, specifically in Mexico . The Aztec country seems to suffer similar animal abandonment problems than in Spain, and that is why they have decided to create this platform. In addition to offering animals, it is also possible to make donations so that this project continues to war.
Appets, Adopt a pet
We continue in the South American continent to move to Colombia in search of this app . We can advise of lost animals, find nearby veterinarians or contact individuals who are looking for a home for pets they cannot keep.
Pet Friends
This app covers a larger number of countries rather than one in particular. Thanks to its platform, South American users can contact a pet shelter in Chile, El Salvador, Argentina or Brazil.
MASCOMAD
We return to Spain, and more specifically to Madrid . In this app promoted by the Community, we can report situations of abandonment or loss in the territory. In addition, if we wish, we have the option to adopt in any of the animal shelters authorized by the autonomous institution.
Mascoteros – Pet Products
Identical name that the South American app, but different intention . We all agree that, once the entire adoption process is completed, it is necessary to provide the new tenant of the house with exceptional care so that he feels comfortable with the environment. This platform has everything you need to buy for our pet, from food to transport elements by car.