Many times we have heard about the project called Chromium of the search giant, Google . In fact, a good part of today's Internet browsers are based on it, one way or another.
That way, software developers can access it, as well as many of Chrome's internal features, for their own projects. In the market we can have a number of programs of this type, in some ways derived from the most used in the world. Many of these creators design their own Chromium browsers, but by changing the interface, adding new features , or increasing privacy.
And if there is something that many have complained about over the years about Google Chrome, it is the little privacy it gives us. It is precisely because of all this that many users opt for other alternatives. Whether this is why we tell you about the privacy of our data, or for performance, many use other proposals. We must bear in mind that these browsers based on Google Chromium , although they are a majority, are not the only ones. We can find a good amount of free and open source browsers for day to day with the PC
In this way, in the current times we can take advantage of other proposals but totally alien to this project. Therefore it should be noted that these use other rendering engines , user interfaces, and general mode of operation. That is why in these same lines we are going to talk about some of these alternative proposals to Chrome without Chromium. And in the world of technology, not everything is going to be Google or Microsoft , there are many other developers.
Alternative Firefox browsers from Mozilla alternative to Chromium
As we say, in full 2019 we can use other browsers that have nothing to do with Chromium or the Chrome engine. So, below we will show you some of the most prominent in this regard. We must bear in mind that when we refer to these types of programs in particular, there are several sections that we must take into account. Among these we can highlight the functionality they present to us, in addition to the user interface, or the security they provide.
The latter is an aspect that has grown in importance over time, more since we use the Internet constantly. And these are programs, browsers, which we use today for many tasks. Thus, from them we play, interact with others, read, access the bank , use online applications , etc.
Firefox
How could it be otherwise, here could not miss Mozilla's browser, Firefox. It is one of the most used in the world and one of its premises in the security and privacy of its users. It is free and has the latest technologies so we can use them when browsing the Internet . We must bear in mind that this is the most important alternative to Chrome without Chromium and Google Chrome already, hence its importance.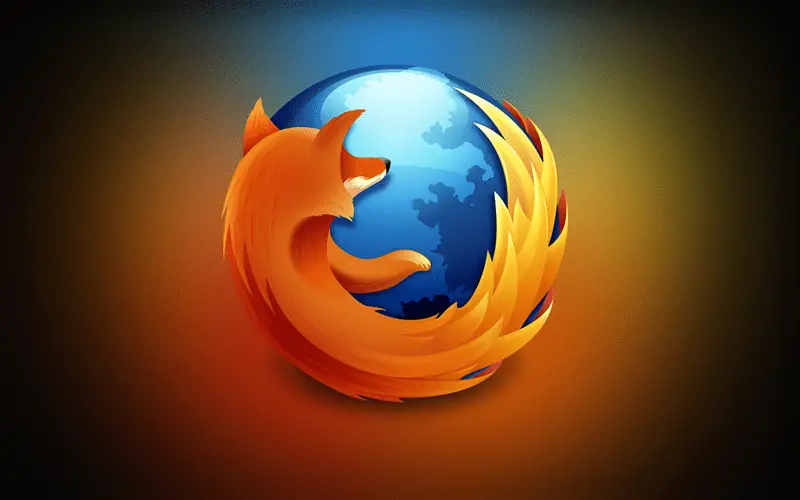 To all this we must add that its developers work to be a faster and faster software, something they achieve based on new and constant updates. If you want to try it, you can do it from this link .
Tor Browser
But if what we are looking for is privacy when moving around the Internet, this is the alternative to Chrome without perfect Chromium. This is Tor Browser , a browser that allows you to browse anonymously and is actually a modified version of Firefox for use on the Tor network . This is made up of a multitude of anonymous nodes spread all over the world, which makes it difficult to identify who navigates through it.
Thus, Tor Browser provides us with everything necessary to move on the Internet without risk of being identified by third parties, something that you can download from here . Therefore, if what we prioritize when searching for an alternative browser to Google's Chromium is security, this is the perfect proposal. In addition it does not stop receiving updates from its developers to improve the product.
Waterfox
Now we are going to talk about a version of Firefox for Windows systems with 64-bit architecture and that is characterized by its good performance when browsing. Of course, at the same time share many things with the aforementioned Mozilla alternative, especially in regard to the user interface. At the same time and how could it be otherwise, how many functions and features of this type of program.
For all this this is an excellent proposal for those who use Firefox regularly, but who want to navigate faster, something that you can download from here .
K-Meleon
This is another web browser that uses the same rendering engine of the Mozilla proposal, but at the same time brings us several new features and functions. If something characterizes this proposal is that it is very light and therefore consumes very few system resources. It is also worth knowing that this program to move around the Internet supports several search engines and allows us to perform a full screen navigation. To download and try it, you can do it from this link.
Lunascape
The proposal that we are going to talk about now, is somewhat special, since it has a total of three rendering engines. Thus, here we find the one belonging to Internet Explorer, that of Mozilla Firefox and the engine used by Safari and Chrome. This means that we can use the one that interests us most in each case. In addition, it has an attractive and intuitive user interface to move around the Internet in the best way.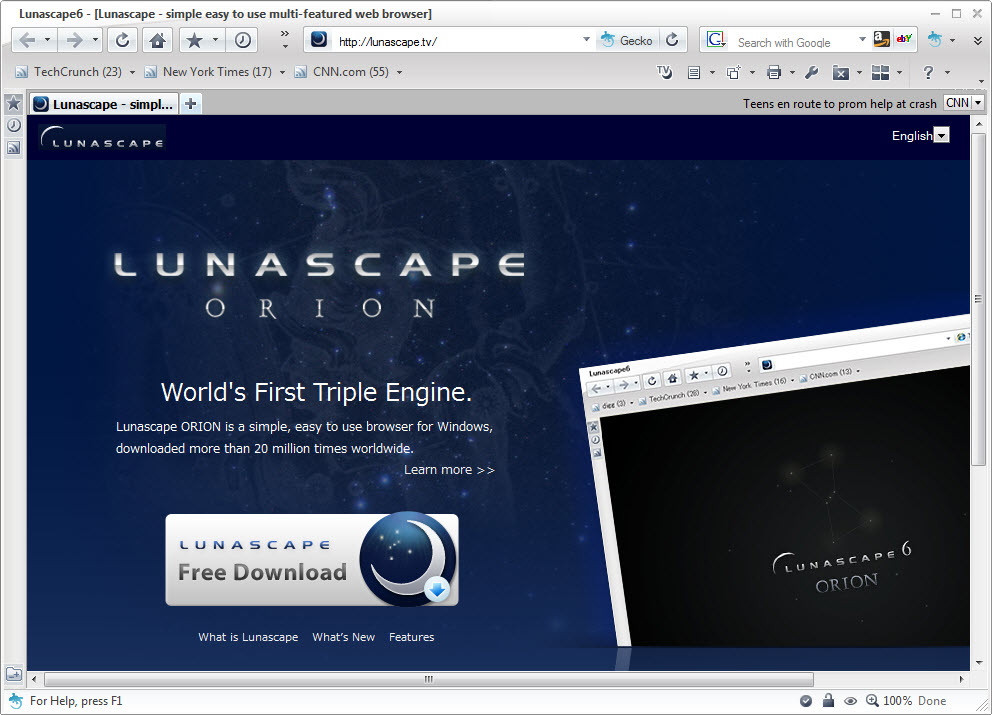 How could it be otherwise, this alternative to Chrome without Chromium becomes one of the most interesting for web designers to launch their projects . This ensures that they will work perfectly in all users' browsers. To prove it, you can do it through this link .