There are many reasons why you might want to convert an HDMI signal to USB or vice versa, such as if you want to connect a laptop with USB-C video output to a monitor that only has HDMI. If this is your case, in this article you will find what we consider the best cables and adapters to convert HDMI video signal to USB and vice versa.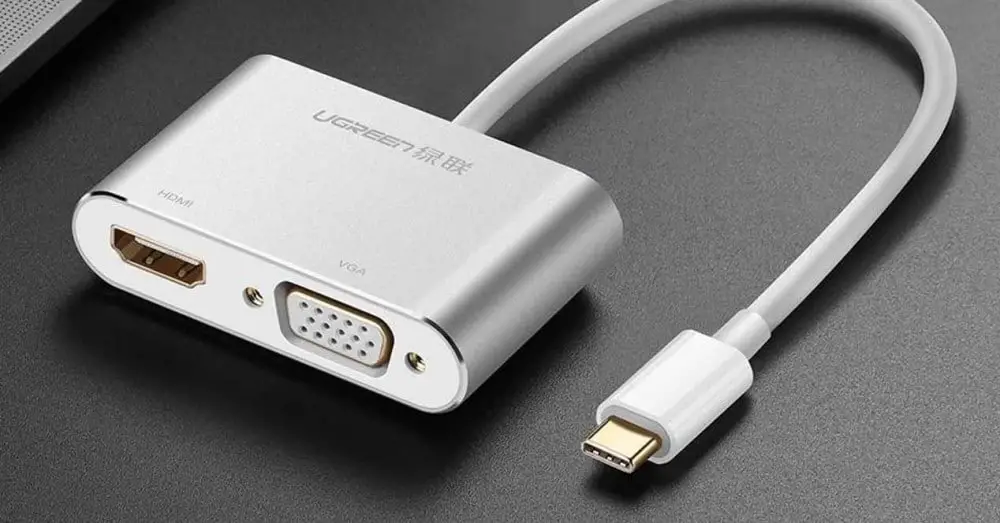 Keep in mind that, in some cases, you will find cables / adapters directly to convert the video signal, and in other cases what we will recommend you will be practically docking stations that, in addition to converting the video signal, can provide you with a lot of additional connectivity and They are ideal especially for laptops or mini PCs that lack many connection ports.
QGeeM HDMI to USB-C
In this case we are dealing with a converter cable, neither more nor less. It is a plug & play device that we will simply have to connect at both ends to work, yes, at 4K resolution but at 30 Hz nothing more. It is therefore one of the cheapest options to convert the video signal, and it serves both to bring the signal from a laptop to a monitor and from a smartphone to a television (the cable is 1.8 meters, yes).
SUNKY HDMI to USB-C
This is another of the cheapest options that we can find, because in this case it is a mere adapter to which we will have to connect an HDMI cable to the female port. It supports 4K resolution at 30 Hz, the same as the previous one, but in this case it is also compatible with Thunderbolt 3, so it works with Apple computers and even with the iPad Pro.
HDMI to USB 3.0 converter
If in your case you do not have USB-C, there is also this other very economical option that will allow you to use a standard USB 3.0 Type-A port for conversion from an HDMI cable. In this case, yes, it is quite limited but it supports 1080p resolution at 60 Hz under USB 3.0 (it is compatible with USB 2.0, but in this case at 720p).
Fitfort USB-C Hub
We leave cables and adapters aside and start with the "docking" category. In this case, we are dealing with a multi-port hub that with a single USB-C provides three USB 3.0, an SD card reader, another micro SD, and an HDMI 2.0 that supports 4K resolution at 30 Hz or 1080p at 60 Hz.
Plugable Docking Station
If you are looking for much more advanced (and expensive) connectivity options, this docking station from the prestigious Plugable brand will give you practically everything you need, although it is true that in this case it needs additional power. With a single USB-C it provides a USB 3.0 Type-A port and another USB-C in front, in addition to two audio minijacks (headphones and microphone), while at the back it has HDMI 2.0, two DisplayPort, three USB 3.0 and even a Gigabit RJ-45.
In this case, the HDMI output supports 4K resolution at 30 FPS, but the two DisplayPort outputs support 4K resolution at 60 FPS.
Cable Matters 201053
Finally, we have this other docking station from the also prestigious Cable Matters brand. Using a single USB-C connector (and external power), this docking provides on its front a Micro SD reader, another SD, audio minijacks, a USB 3.1 Type-A and a USB 3.1 Gen 2 Type-C. On the back, connectivity is expanded with two HDMI 2.0 ports that support 4K resolution at 60 Hz, one RJ-45 Gigabit, two USB 2.0 and two USB 3.0.
In addition, it has the particularity of having a physical switch on the back to change hardware from UHD resolution to Full HD directly.