It is becoming less and less attractive for users to root mobile phones, that process that allows removing restrictions from manufacturers to get the most out of smartphones, modifying, for example, the ROM or overlooking. One of the reasons for this is the limitations that have gradually crept into the Android landscape.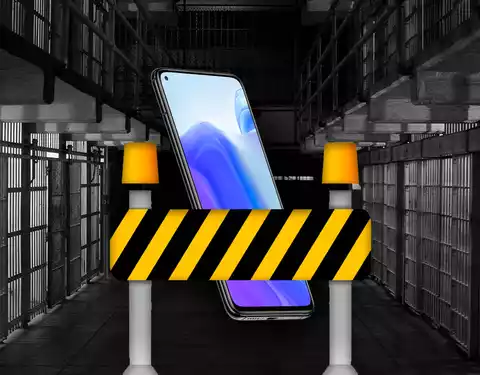 Application developers have in many cases decided not to allow rooted terminals to access their apps. A drastic decision that began at the hands of Google itself, but has since been extended, causing this method to be used and recommended less and less even in old terminals.
The affected apps
Although there is no official list of applications that we cannot access with a rooted smartphone, it has been possible to discover the apps that apply these measures. Among the most popular is Netflix, as the streaming video platform limits access to anyone who has made this notable change on their mobile. But it is not the only one of this style, since HBO does not support access with this measure either.
Another series of applications that prevent this are those that can be used to pay with your mobile, such as Google Pay or banking apps. In this way, if we root it would be impossible for us to pay, but also to check the movements of our bank account from the official app, being able to choose only the web version. But this could continue to grow as we try to download applications and especially considering that Google itself has already wanted on occasion to completely block access to Google Play for root users.
Why have they been limited?
What has led to the implementation of these restrictive measures in the terminals are clear, they seek to stop improper or prohibited uses . With this modification in the system it is practically impossible for developers to apply restrictions to users, but nevertheless they can prevent them from downloading and installing them from Google Play. A measure that is not as easy to skip as installing an APK or AAB, since they have also concerned themselves with restricting access to platforms by detecting a rooted terminal.
In this way, they can prevent misuse, such as screen recording in the apps mentioned above for purposes of dubious legality. Something that for all users without root is already banned, but that is impossible to control in modified terminals without blocking the services.