Every day there are more users who enter the world of direct with their Mac, since there are many platforms that provide you with that possibility. However, to be able to do it with enough quality to stand out, you have to have a great team. If you want to know everything you need to have to live like a pro, keep reading.
Gadgets you'll need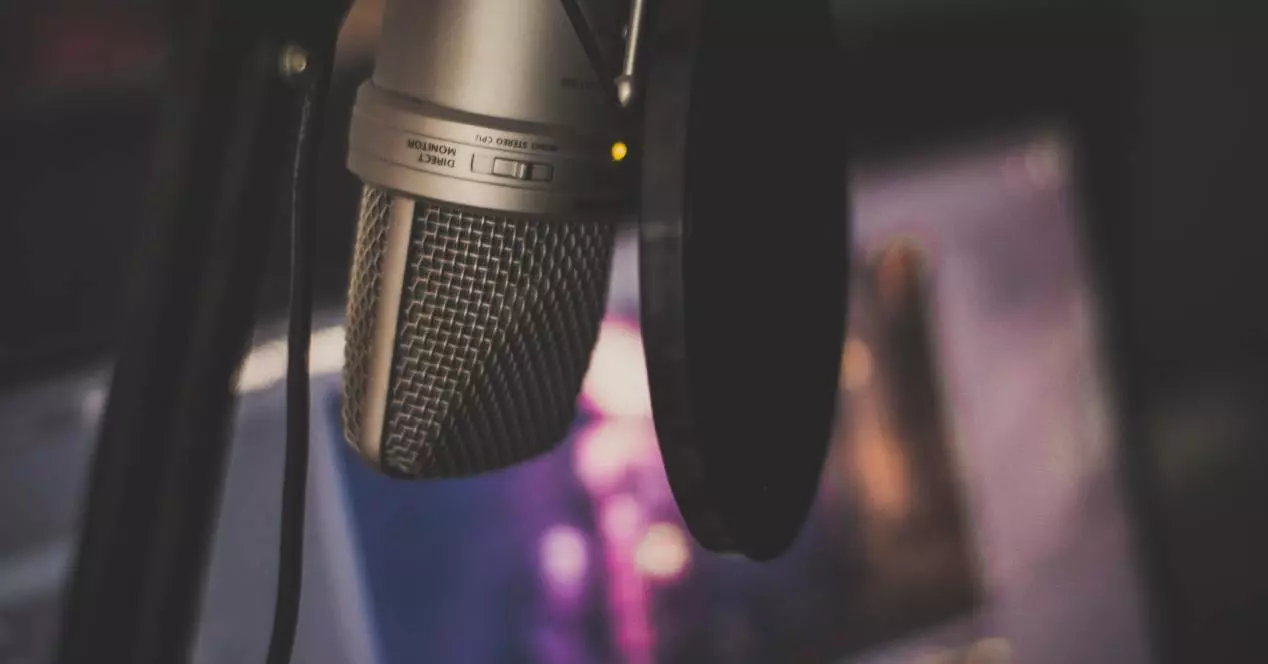 Before going fully into each of the products that we are going to talk about in this post, we want to give you a very quick summary of what devices you need to be able to broadcast live on Twitch, YouTube, or any other platform from your computer. from Apple.
The camera you use will undoubtedly mark the quality of the broadcast itself, and will make it possible for viewers to see you both clearly enough and with attractive colors.
A practically essential element if you use an external camera, or want to take the image from a console, is that you have a video capture device .
An element that is not essential but that, without a doubt, will make the whole process much easier for you, is to have an external monitor and thus have two screens to be able to control the entire live show in the best possible way.
The image is not the only important thing in the live, so is the sound, so you will have to get a quality microphone.
Along with the microphone, and to make everything much easier, dynamic and comfortable, we recommend having a microphone arm , so that you can move it and adjust it perfectly according to your needs.
Both to monitor your audio, and to be able to listen to content that you want to share with viewers, it is highly recommended to use headphones .
Live cameras
As we mentioned before, a fundamental element when making direct is to ensure that the quality of the image that you are sharing with all the viewers has enough quality so that, at least, it does not stand out for bad. Fortunately, there are a wide variety of options on the market that are ideal for producing this type of content.
Logitech StreamCam
If there is a camera that, par excellence, is used by many users to broadcast direct on all the platforms that exist for it, that is this Logitech StreamCam. In fact, Logitech itself has already baptized it with the name of Stream to give a clue as to what public this small camera is aimed at.
With very small dimensions and a mechanism that will allow you to place it right on top of your Mac, this camera offers Full HD image quality at 1080p and 60 fps . It is considered one of the best options for all those users who want to opt for something easy and how to use. It also has autofocus and smart exposure so you don't have to worry about anything other than talking and creating content for your viewers.
Logitech C992 ProStream
The Logitech brand has high-quality devices that are aimed at different types of audiences. Although the previous option was somewhat more expensive, perhaps for all users who want to start doing live shows and do not want to spend a large amount of money, this Logitech C992 is a much more interesting option than the one mentioned above.
Its quality / price ratio is fantastic, offering an image in HD quality at 720p and 60 fps . In addition, it comes with a tripod included so that, if you do not want to place it on your computer, you can place it in the place that best suits your needs. It even has a built-in flash to give it extra lighting that will be great for all spectators to see you much better.
NexiGo 2021
To end the camera section, we continue to drop in price to offer a much cheaper option than the two mentioned so far. In this case, it is the NexiGo brand that provides a fantastic webcam. It has the ability to broadcast in Full HD at 1080p and 30 fps , a really fantastic resolution to be able to broadcast live on any platform.
One thing that stands out about this camera is that it offers autofocus , so you won't have to worry about whether or not you're in focus throughout the live show. However, if you prefer to set the camera focus yourself, you can do so without any problem. In addition, it has an integrated microphone that will also allow you to be able to cancel all the noise that may be around you and make it your voice that is heard clearly.
video capture
One item that is very common to all streamers is the video grabber. It is a device that will allow you to be able to use the image that another element or device is capturing or generating. In other words, if you want to share the image of your console or even want to use your professional camera that you use to take photos and videos, you will have to use one of these video capture devices.
DIWUER HDMI Video Capture
It is difficult to find a cheaper video capture device that offers the features it offers. In this case, it is ideal to be able to take the image that other professional cameras are capturing and use it to be the one that you broadcast live on any platform. Of course, you have to take into account that you will need, for this, an HDMI cable compatible with your camera and, also, that the port that you will have to have available to connect this device is USB 2.0 .
As for the maximum quality that it is capable of collecting, this capture device reaches 1080p and 30 fps , although the input is compatible with 4K. However, if you want to increase the fps, you can go for 720p resolution and 60fps . Without a doubt, it is one of the best options you can find for such an affordable price.
Elgato HD60
One of the brands that most and best cares for all streamers is Elgato, and proof of this is this external capture device that is capable of providing users with both 1080p and 4K resolution at 60fps HDR10 , that is, a quality very high image that will allow all viewers to see everything that happens in front of the camera with total clarity and detail.
It is one of the best options you can find both to capture the image of a professional camera and to be able to show viewers the image that your console, since it is fully compatible with both the PS5, PS4, Xbox Series X and all. the most popular consoles on the market. The latency you get with this device is ultra low , something very important when it comes to direct. Plus, it even lets you record anything you want to save directly to a hard drive.
Elgato CamLink 4K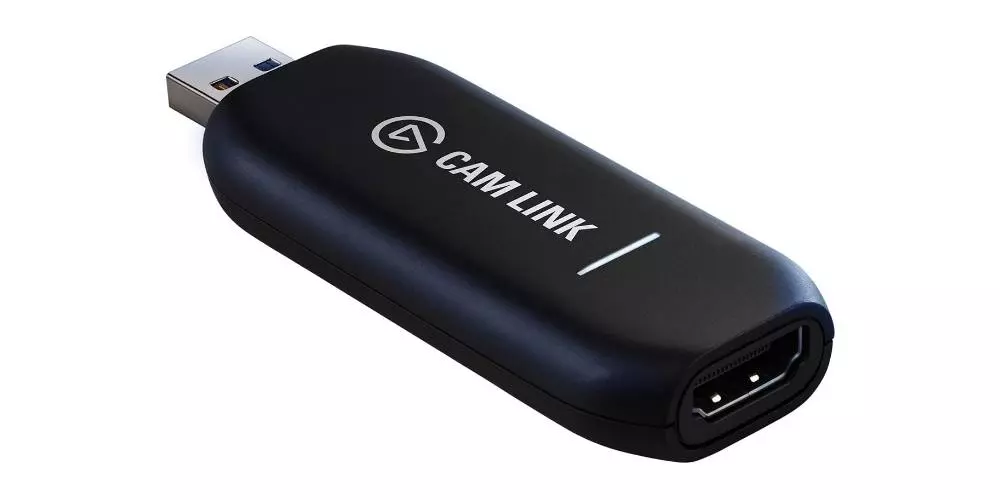 We continue talking about Elgato capturers, and as we have told you, it is a company that has high-quality devices for all users who want to do direct. In this case, this capturer is cheaper than the previously mentioned one, but it does not stop being an alternative of great quality.
It is capable of streaming in 4k resolution at 30fps and 1080p at 60fps . It also has a very low latency, which will allow you to avoid that annoying lag when broadcasting live. It also gives you the option of being able to record directly on your hard drive, without complications and in a really simple way.
external display
Having a second screen when doing live shows is a real convenience, especially since you will need to have several applications under control for this. Obviously it is not something essential, but without a doubt it makes a difference when it comes to being able to organize all the content that you are going to want to show.
HUAWEI MateView Monitor 28.2″
We start the monitor section strong, and we do it with one of the best options you can find given the size of the screen and, above all, its quality. It is a 28.2-inch monitor that has a 3:2 screen ratio, unusual but very productive when working with it.
Without a doubt, it stands out for its design, but you cannot forget that it is a 4K monitor and that, in addition, on the body itself it has different ports that will also be great for connecting all the accessories you want when broadcasting live, such as example, the video capture device itself. The possibility of adjusting the height of the screen and even its inclination will also give you many possibilities when it comes to forming your streamer setup.
Lenovo L24q-30
The Lenovo brand is in charge, in this case, of providing a very interesting option for all users who want to have a second quality screen and all the benefits that this entails. It has a 2K resolution, and a 16:9 screen ratio, which is usual in this type of device.
The refresh rate of this screen is 75 Hz , since it has been conceived and designed for a gamer public, which is also very conducive to broadcasting live while playing some games of their favorite games. Its viewing angle is 178 degrees and it has 99% sRGB color accuracy and no reflections.
Samsung LF24T352
A much cheaper option, but also of great quality is this Samsung monitor. It has a screen size of 24 inches and a FullHD resolution, that is, 1920 × 1080, on an IPS panel. Its design is fantastic, reducing the frames a lot and giving an appearance very similar to that of the best monitors on the market.
It has a viewing angle of 178 degrees, and a refresh rate of 75 Hz . It is a very affordable option for all users and it is ideal, especially for those who do not want to spend a large amount of money but who do want to enjoy a second screen to be able to have much more control over everything when broadcasting. live.
Microphone
In a live show, it is not only important that the quality of the image is good, but it is also of vital importance that all the spectators hear you perfectly, and for this you have to have a microphone that is capable of providing you with adequate sound quality for the situation. Here are some very interesting options.
Blue Yeti Nano
One of the most popular microphones of all is the Blue Yeti, well, in this case we are here to talk about its Nano version. This microphone has two fully customized capsules that will give presence and detail to your voice, obtaining a truly fantastic and ideal sound quality so that all your spectators can hear you perfectly.
In addition, its design is ideal for forming a setup, as well as productive, very attractive. Its size also makes it ideal to be able to store it anywhere if it takes up a lot of space. In addition, it comes with a support that will allow you to place it on top of your desk and be able to record with total comfort.
Rhode NT-USB
One of the most popular manufacturers that is capable of offering very high quality microphones is Rode, and proof of this is this Rode NT-USB, one of the microphones most used by content creators in audio format, and now also by streamers due to the good results it offers.
It is a high quality studio microphone that also has a USB connection, so you will not have any problem when it comes to easily connecting it to your Mac. It also comes with a pop shield, a tripod desk stand , a ring stand, a bag to store and transport it comfortably and even the 6 meter USB cable itself that will allow you to connect it to your computer.
microphone arms
Resting the microphone on your desk is comfortable, but it certainly has nothing to do with the experience of using your microphone next to a boom. It is not only comfort when it comes to being able to place it at the height and distance you need, but it also saves you that space that the microphone would occupy on your desk.
Round PSA1
Obviously, if Rode is one of the main manufacturers of microphones, it also has its own arm to give you that extra comfort of being able to adjust the height of your microphone , as well as being able to modify the distance at which you place it to obtain the best possible sound. .
It has a very elegant design in black , and above all, and more importantly, it is a very robust arm that will provide you with enough solidity so that when you are using it, sounds from the arm itself do not sneak into the recording, which would affect the quality of the direct itself.
Neewer NW-35 Microphone Boom Kit
We are now going with a much cheaper alternative than that of Rode, and it is this that provides a brand, also well known by content creators such as Neewer. It has a large number of positive reviews , so it is a guarantee of quality and of being able to get a lot out of this product.
Its design is very elegant, in black , it is also robust enough so that it does not make sounds when you move it that could interfere with the sound recording that you are making or simply in the direct one that you are carrying out. It is capable of supporting a maximum load of 1.5 Kg .
Headphones
One of the most common elements in all users who perform live on different platforms such as YouTube or Twitch are headphones. These are not really essential, but in the event that you are going to interact with other internet content that you want to share with viewers, the ideal is that you can listen to it individually, and that is what headphones are for.
SonyWH1000XM4
One of the best headphones on the market are without a doubt these Sony WH 1000XM4 that provide you with two fundamental points in a device of this type, such as sound quality and noise cancellation . Obviously, this is not the most important thing to broadcast live, but since you are going to invest money in headphones, it is better if you can use them for something other than broadcasting live on a platform.
It is a wireless headset, but you can also use it connected to your Mac if you need it. They have up to 30 hours of autonomy if you use them without cable, so you won't have to worry about their battery regularly. Without a doubt, it is one of the most complete options you can find.
Logitech G935
Another of the brands that most cares for all users who are dedicated to broadcasting live on different platforms is Logitech. In this case we want to talk to you about one of their headphones that has the best quality/price ratio , and that is also very focused on an audience that is dedicated to playing and streaming, now you will understand why.
These Logitech headphones are also wireless, say goodbye to cables. It features 50mm Pro-G drivers , made from a proprietary woven hybrid mesh. Aesthetically they are really striking given the lights that accompany them, and also, it has a built-in microphone that will come in really handy.
Special accessories for streaming
To finish this compilation of devices that you need or that, at least, you have to assess when it comes to doing live shows, let's go with the famous controllers, or better known as Stream Deck, which allow you to control live shows in a much more comfortable way that you do on the different platforms.
Elgato Stream Deck – Controller
Once again the Elgato brand makes an appearance, in this case with this Stream Deck that will come in handy to become a true live professional, regardless of the platform on which you do them. This controller will allow you to better manage all the elements that you want to introduce in your live shows, such as the different screens or even announcements.
In this case there are 15 keys that you will have available to be able to configure and use them, with which you will be able to change scenes, launch content that you have prepared, adjust the audio and everything you want. Obviously, the buttons are fully customizable to suit the needs of each user.
Elgato Stream Deck Mini
If perhaps you thought it too excessive to have 15 buttons on your controller, in this case we are going with a smaller option, both in buttons and in price, which makes it a much more affordable alternative for all users. It is the ideal way to introduce this type of device in the creation of your live shows.
In this case there are 6 keys that you will have available on this Stream Deck, again fully customizable to the user's taste or need. It also stands out for how easy it is to configure it, and how fully compatible it is with different operating systems such as Mac or Windows.