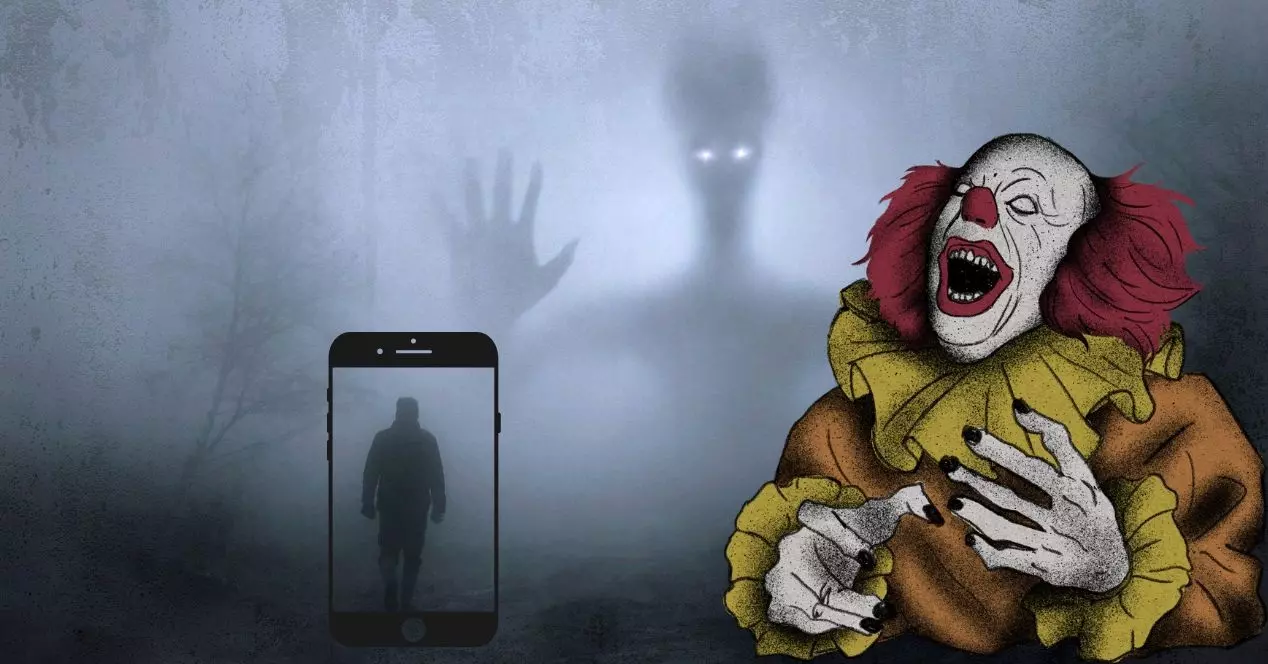 If you are looking for new emotions and adventures on your mobile, and you like horror stories, you will surely be interested in knowing these horror games for mobile. They will allow you to live many adventures and take on different challenges overcoming adversity, in addition to the fact that you may be very scared. Each one of them can vary in its theme, dynamics, graphics and operation, but all of them are designed to entertain you.
To make it easier for you when choosing horror games for your mobile , we have made a selection with some of the best free games for Android and iOS devices, only one of them is paid.
Sinister Edge – Scary Horror
This is an entertaining mobile game where you can have a blast, with millions of downloads and mentions. Sinister Edge takes you to the brink of despair and horror as you search for your family. You will immerse yourself in a horror experience that you cannot imagine.
You will discover new places, escape from the evil of the shadows, solve fun puzzles and much more in this free game with 3D graphics and the possibility of VR horror mode. The downside, as in any free game, are its ads.
---
Five Nights at Freddy's
This is a scary game where you get a new job at Freddy Fazbear's Pizza . You will have to watch the security cameras in your office, as the behavior of the robots starts to be unpredictable at night. Your challenge is to survive 5 nights there, and it will not be very easy for you. Among their languages, there is Spanish.
The downside of the game is that it requires at least 2 GB of RAM and that it is not free, but it is an interesting option if you want to have fun and do not want to be filled with ads in a mobile horror game.
---
Death Park: Horror Clown
This is a very scary game where you have to explore a big abandoned amusement park with a creepy circus. One of its biggest dangers is the killer clown, so if you want to survive you'll have to solve all the puzzles along the way to escape. You will have to hide and go through difficult missions to survive the whole night.
You will find dark cellars, a horrible hospital, abandoned buildings and much more. There are hidden objects and secret missions. Open your eyes and explore its 7 locations by completing all the stages.
---
Horrorfield: Death Lair
It is a horror game with 7 different characters and you will have a unique role and abilities. You are a hostage who will have to stop the generators and find the way out of the kidnapper's lair as soon as possible. Craft your weapons and harness your potentials, have fun on this exciting adventure in this team based horror game.
However, if you are the kidnapper you will have to kill as many as you can, with the possibility of playing with 4 different villains. Four victims against a kidnapper, you choose where you want to be and how to live this bloody adventure.
insomnia | Horror Game
It is a horror game for those who like aiming mechanics, although it is not a shooting game . You suffer from insomnia, so you can't sleep. You find yourself unable to leave your room and it is very dark. An evil demon tries to enter you through the doors and closet. You will have to use your flashlight to avoid it.
You will enjoy its great graphic quality and the unique experience it provides you. Also, one of its main advantages is that it does not have ads.
---
Dead by Daylight
This is a 4v1 multiplayer game where a ruthless killer hunts down 4 survivors who want to evade his death. It is inspired by classic movies and has a lot of emotion. You can play with your friends being the killer or one of the survivors. Survive as a team with your friends or focus on your survival, or be the evildoer of the story.
There is a new game mode with custom match, many surprises, scares and emotions. Now also on mobile, where you can play with the most famous characters from some of your favorite horror franchises.
Grandma
This is a game where granny has locked you in the house and you try to get out of it. You will have to be careful and very quiet because he listens to everything. Even if you drop something on the ground it will come running. You have to hide in cabinets or under beds, you have 5 days to do so.
You have to be very lucky to achieve it, and time is against you. It is a very exciting horror game, but it has ads.
---