Any teacher who teaches languages will tell you the same thing: although grammar is important, the vital thing is to be heard with that language. In other words, when we listen to the other person, at least we distinguish what he is telling us. For this reason, when studying a language the famous "Listening" are put on. Today we bring you another way to learn it: the 5 best podcasts to learn languages.
---
---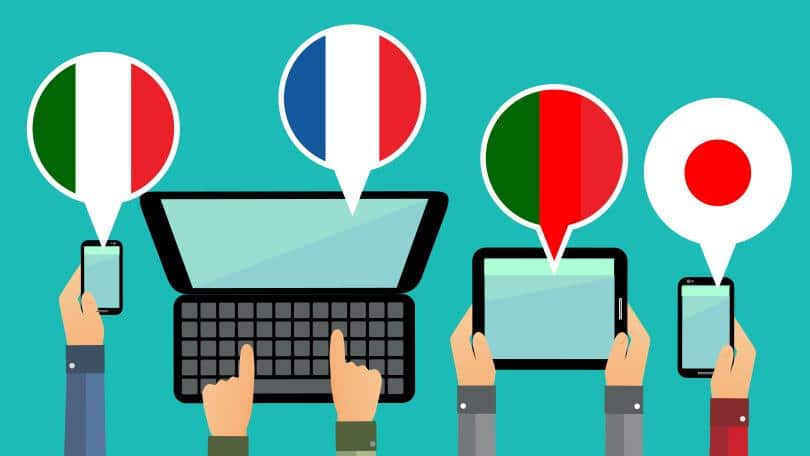 Lingorank (English)
We start with English, which is the most widely used language in the world and for which you are likely to be in this article. Lingorank is a competitive website in English that allows you to take small lessons in the language of Shakespeare.
The idea is that in 5 minutes of your day you will be able to pick up some new concepts, as well as review others. For this, Lingorank relies on many talks facilitated by celebrities. We stick the ear and play to guess what exactly has been said.
NHK World Radio Japan (Japanese)
The one who writes here is fortunate to learn a language as wonderful - and difficult - as Japanese. The good thing is that there is a fantastic podcast to improve in the Asian language: NHK World Radio Japan.
The NHK is the Japanese public radio , that is, the station itself has a service for Spanish speakers to learn their language. It is perfect to go doing the ear and take the most basic concepts existing.
Warum Nicht (German)
The Japanese is difficult, but no less the German. Warum Nicht is a perfect podcast for it, since the speakers speak very slowly, to the point that it sometimes despairs.
However, there is the key: listeners who are starting with German, as well as those with an intermediate level, will be able to hear each of the expressions. In addition, it has different levels, so you can always climb.
Learn French by Podcast (French)
The name says everything. With Learn French by Podcast you can learn several French lessons in a very simple way. This podcast is one of the most recommended by teachers who teach French.
His trick? Well, in each program a specific topic is addressed, which makes it easier to learn terms around that theme, expressions and much more. The language is created by the vocabulary, and believe us here you will get it.
Chinese Class 101
We end this article with Chinese, a language that cannot be missed in these times. Chinese Class 101 is an amazing tool to learn this Asian language. Podcasts are accompanied by PDFs that provide more vocabulary, as well as lessons that have been taught through audios. Everything forms a set that is worth considering.
---
---