Any teacher who teaches languages will tell you the same thing: although grammar is important, the vital thing is to be heard with that language. In other words, when we listen to the other person, at least we distinguish what he is telling us. For this reason, when studying a language the famous "Listening" are put on. Today we bring you another way to learn it: the 5 best podcasts to learn languages.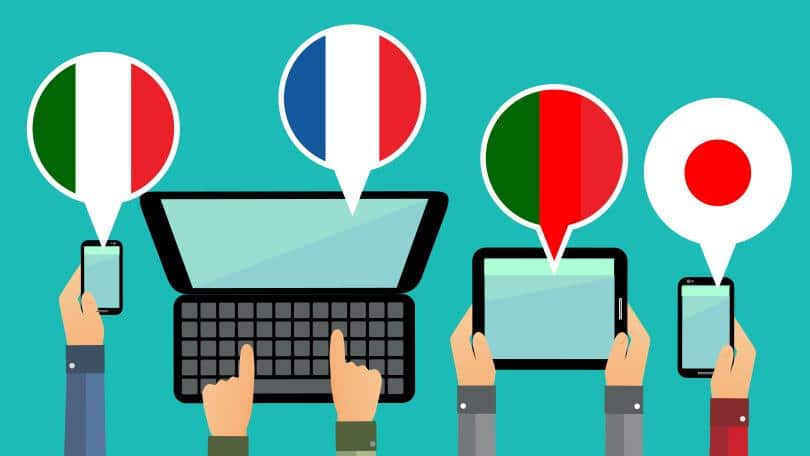 Lingorank (English)
We start with English, which is the most widely used language in the world and for which you are likely to be in this article. Lingorank is a competitive website in English that allows you to take small lessons in the language of Shakespeare. The idea is that in 5 minutes of your day you will be able to pick up some new concepts, as well as review others. For this, Lingorank relies on many talks facilitated by celebrities. We stick the ear and play to guess what exactly has been said.
NHK World Radio Japan (Japanese)
The one who writes here is fortunate to learn a language as wonderful – and difficult – as Japanese. The good thing is that there is a fantastic podcast to improve in the Asian language: NHK World Radio Japan. The NHK is the Japanese public radio , that is, the station itself has a service for Spanish speakers to learn their language. It is perfect to go doing the ear and take the most basic concepts existing.
Warum Nicht (German)
The Japanese is difficult, but no less the German. Warum Nicht is a perfect podcast for it, since the speakers speak very slowly, to the point that it sometimes despairs. However, there is the key: listeners who are starting with German, as well as those with an intermediate level, will be able to hear each of the expressions. In addition, it has different levels, so you can always climb.
Learn French by Podcast (French)
The name says everything. With Learn French by Podcast you can learn several French lessons in a very simple way. This podcast is one of the most recommended by teachers who teach French. His trick? Well, in each program a specific topic is addressed, which makes it easier to learn terms around that theme, expressions and much more. The language is created by the vocabulary, and believe us here you will get it.
Chinese Class 101
We end this article with Chinese, a language that cannot be missed in these times. Chinese Class 101 is an amazing tool to learn this Asian language. Podcasts are accompanied by PDFs that provide more vocabulary, as well as lessons that have been taught through audios. Everything forms a set that is worth considering.
How to Determine the Best Languages to Learn
To understand how to determine the best languages to learn, you need to consider what your reason is for learning the language and what you want to accomplish. With around 7000 languages in the world, it should be noted that the best languages to learn may not be located in these top five podcasts for learning a new language. It is easy to open up a whole world of linguistic possibility when you determine the best languages to learn but here are some helpful hints that will also help. Ideally, you should be able to determine the most useful languages to learn given whatever your reason may be for studying. These will generally be the languages that you will be able to practice, use, and perfect, even as you continue your linguistic education.
You should also focus on any localization of the language skills you will need at the same time. Learning English is going to be challenging enough, but if you study with an English teacher from the United States and end up working with people from the United Kingdom, you may discover too late that the particular linguistic variations make it virtually impossible to communicate despite you having picked the best languages for your particular needs.
How to Learn Languages More Efficiently
Once you have clarified your reasons for learning a new language and determined the best languages to learn, it becomes important to figure out how to learn the language more effectively. Immersive language studies are generally the best means to learn any language effectively, primarily by being able to use what you are learning and expanding on that practice in real-world environments.
If you are learning a new language for work, a point should be made to converse with people in your new language as often as possible. For people learning a new language online, immersive studies may involve associating with native speakers in chat rooms where people have a shared interest. This may be chat rooms for arts and crafts or even in the many gaming sites online.
The most important points to remember whether for determining the best languages to learn or actually getting out and practicing, are to make sure that you can actively practice your new language skills. Learn the basic questions like "who", "what", "where", "when", "why", and "how" and from there you should have all of the necessary tools for learning a new language, learning it more efficiently and perfecting your new language skills in short order.