Smart TVs are getting bigger and bigger. In recent years, sizes of 55, 65 and 75 inches have become popular as the most popular. In addition, large sizes are increasingly accounting for a greater proportion of sales, which is why manufacturers are getting dangerously close to 100 inches. LG, for example, has announced its 97-inch G2 OLED at CES, while Samsung offers MicroLED TVs in sizes over 100 inches.
With 4K TVs , the 65-inch and 75-inch sizes already looked huge. Along with the arrival of 8K TVs, however, came 85-inch sizes as well. This has helped the 43-inch, 50-inch and 55-inch sizes drop even further in price. And if everything goes as expected, the cost will continue to fall as there are larger sizes of televisions.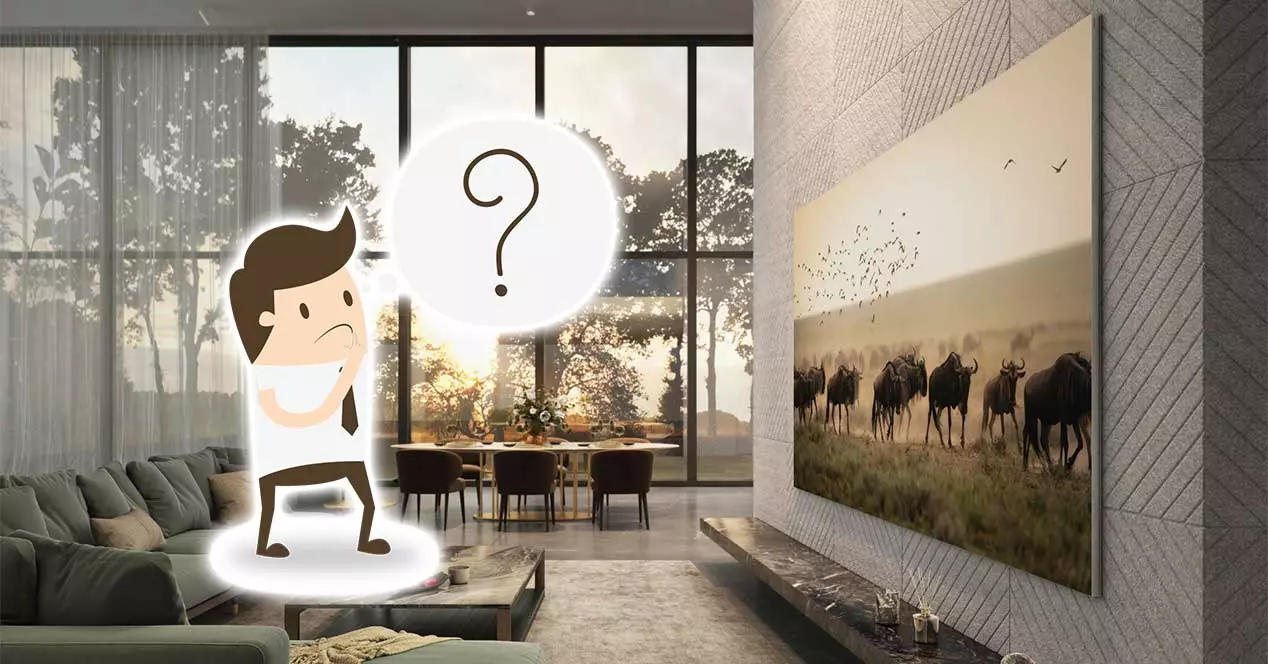 97-inch and 98-inch TVs are already manufactured for 2022
Thus, it is clear that we will soon exceed 100-inch sizes in commercial televisions. Samsung's MicroLEDs , while very expensive, will be available in 89-inch, 101-inch and 110-inch sizes . The reason for offering such large televisions is that, with that technology, they have not yet managed to reduce the manufacturing size to viable levels for more common sizes.
However, these televisions are not satisfied with a space in the furniture of our living room, but rather occupy entire walls. 110 inches diagonally is almost 2.8 meters , equivalent to what a projector normally displays on a wall. Televisions of more than 90 inches have a diagonal of more than 2.3 meters , and a price that normally exceeds 8,000 euros due to the high manufacturing cost they have.
A projector is more sensible at those sizes
To get those sizes, there are options that are much more affordable, but don't offer as much image quality. If you want to have a large screen , but do not want to break the bank, a great option is to use a projector. With projectors you can not only regulate the screen size you want, but also its price is much lower.
For example, BenQ has shown at CES 2022 the 4K X3000i projector, with 4K resolution , 3,000 lumens of brightness , HDR10 compatibility, 100% reproduction of the DCI-P3 color space, and a refresh rate of 240 Hz in Full HD mode with an input lag of only 4.16 ms, the lowest figure for a projector and which makes it a good option even for gaming. Its price will be around 2,000 euros. Even the X1300i, for 1,299 euros, is also an excellent option, although with a little less brightness.
Therefore, large televisions require a large pocket and a large space at home, something that not everyone has. If you have a large space that you want to put a screen in, a projector is currently a better option, as long as you are going to watch content in low ambient light. If not, you may inevitably need a huge television.