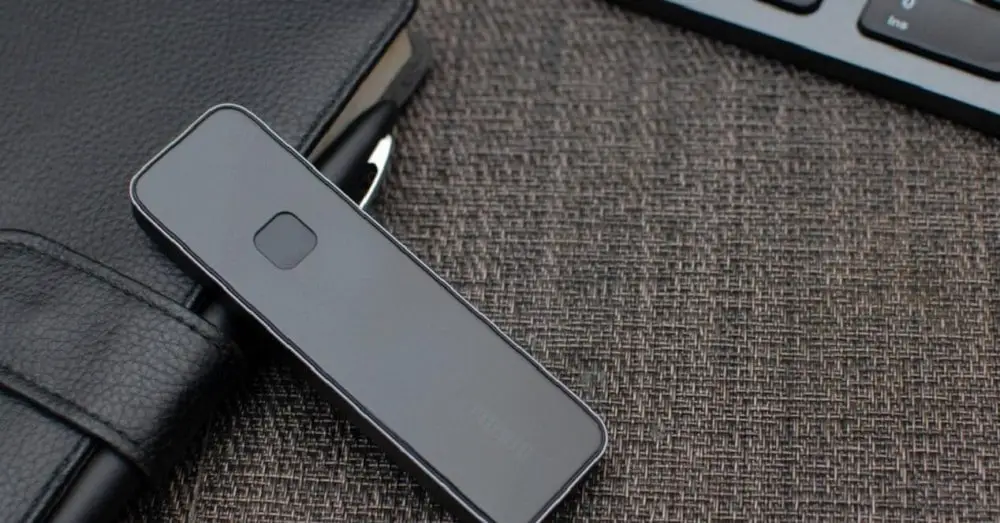 The Asian firm boasts such a varied catalog that includes smartwatches with oximeters, robot vacuum cleaners and many more products. And now the manufacturer has just presented a new Xiaomi PSSD-type hard drive that hides some very interesting surprises, along with a really attractive price.
We are talking about the new Xiaomi Onemodern M8 , a product that will arrive in two versions of 500 GB or 1 TB of capacity so that you can choose the model that best suits your needs. And looking at the read and write speed that this moderately sized hard drive offers, the truth is that it is a product that will not disappoint you at all.
As usual in this type of product, Xiaomi has teamed up with the firm Onemodern , a benchmark within the hard disk sector in Asia, and which has been in charge of designing this new model that stands out for its attractive design together with read and write speeds that will meet the needs of the most demanding users.
An exquisitely designed hard drive
On an aesthetic level, we find a model that boasts finishes in noble materials (mainly metal and tempered glass) to offer an appearance that will be the center of all eyes. To this must be added some really restrained dimensions (it measures only 102.4 x 30.4 9.4 mm and a weight that does not exceed 35 grams to make it a perfect external hard drive to take you wherever you want.
And we could not forget the great differentiating element of this Xiaomi Onemodern M8: the fingerprint reader that integrates in the upper part and that will prevent any curious person from accessing the information that you store inside the PSSD hard drive of the Asian firm
This fingerprint reader has a high precision system to offer a symmetric block encryption algorithm AES256 to guarantee security. Say you can enter the wrong fingerprint 10 times before it automatically locks until the device owner unlocks it using an app.
We could not forget the two ports it incorporates : a traditional USB port and a second USB Type-C port to connect this Xiaomi hard drive to all kinds of devices, including mobile phones.
The Onemodern M8 is very powerful
Say that this hard drive uses AES – 256 encryption hardware to ensure great security. On the other hand, you can configure it to upload backup copies of the information you have stored to the cloud.
On the other hand, we are facing a PSSD-type hard drive , so its performance is beyond doubt. To give you the idea, this Onemodern M8 is capable of reaching read speeds of up to 540 megabytes per second, in addition to read speeds of up to 500 megabytes per second, so the speed of this device is more than guaranteed.
Without a doubt, a model that is sweeping Xiaomi's crowdfunding platform due to its low price. More than anything because the 500 GB model has a price of about 68 euros to change, while the more vitaminized version and with 1 TB of capacity stays at 115 euros to change.