The Xbox controller has gradually become the standard controller in the world of video games. It is not only the necessary device to play on Microsoft consoles, but it is also the controller that almost everyone uses to play on PC —when it is not worth using a keyboard and mouse, of course— and it is also used quite a bit on the go. time to play emulators. Well, the current crisis seems to be aimed at gamers. First, consoles and graphics cards disappeared from the market. And now, there's an Xbox controller shortage issue .
The component crisis also affects Xbox controllers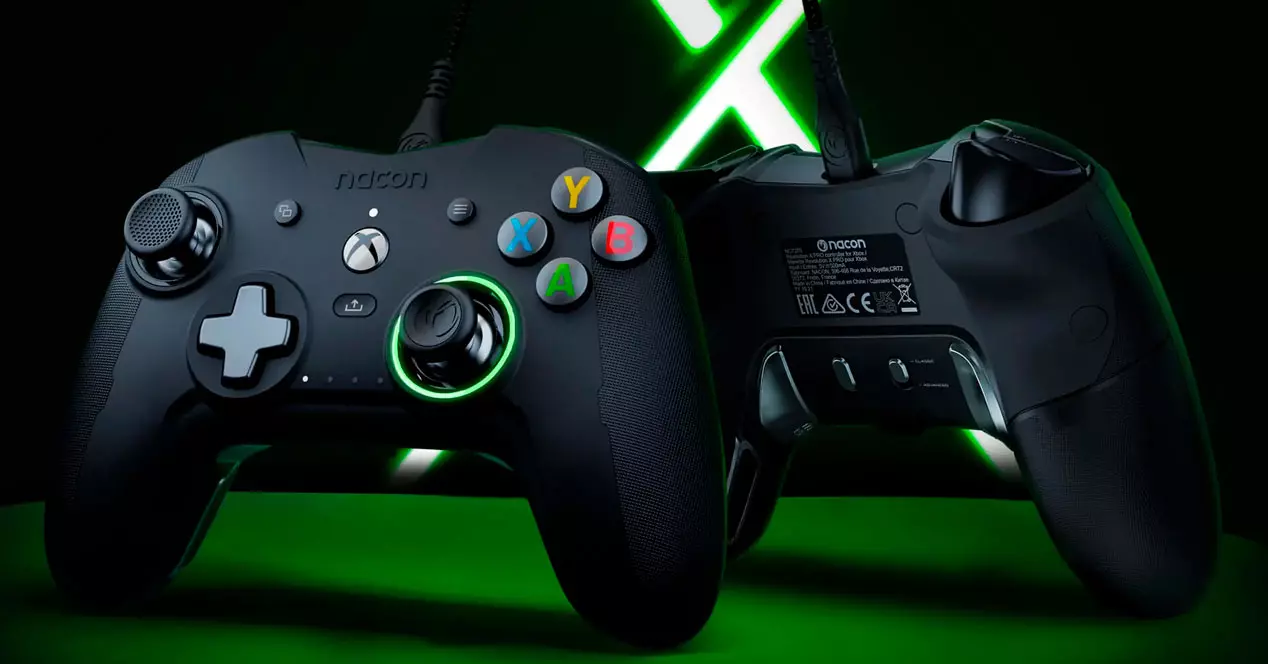 If you've been trying to buy one of these controllers recently, you may have noticed that they're barely out of stock . This problem has been growing little by little, and in some player forums they have been commenting on how this lack of Microsoft console controls was spreading throughout the world. As the Redmond company itself has commented to the VGC media, it is all because they have had to stop production due to interruptions in supply .
At this time, we don't know when we will have Xbox controllers back in stock. So is there an alternative?
The best alternatives to the Xbox controller
Razer Wolverine V2
The Razer Wolverine V2 is a pretty interesting alternative to the Xbox Elite Series 2 controller . It is a controller designed for competitive gamers, and its goal is to reduce latency as much as possible. For this same reason, it is a wired controller. It has no battery and no wireless module.
Ergonomically, the Razer Wolverine V2 is very similar to the original Microsoft controller and is very light in weight. The feel of the buttons exceeds that of the Xbox controller. As a bonus, you can replace the trigger levers to shorten their travel. This will be extremely useful if you play first person shooter titles. This command can be found for about 60 euros if you manage to find it separately – without the webcam.
Turtle Beach Recon Controller
This Turtle Beach model aims even higher than the Wolverine V2. It is also a wired controller , like almost all alternatives to the official controller. It has tons of buttons and configuration modes. With this command you will be able to adjust the sensitivity of the levers and even program different actions.
Another of its strengths is the price. It costs about $60 , which is pretty much what you'd pay for the original Xbox controller. If you know the Turtle Beach brand, you will know that you are dealing with a very good quality product. Therefore, it seems to us the most sensible alternative, since you get a better quality controller for a very good price. Mind you, you have to deal with the cable.
Nacon Revolution X Pro Controller
This controller is designed so that the player always has everything they need at hand. Its front buttons are slightly larger than on the standard controller. The triggers and joysticks are also redesigned to improve comfort.
As in the Turtle Beach model, the control can be configured at the level of sensitivity and travel. Finally, the controller is compatible with Dolby Atmos, so you can take advantage of this advantage if you connect headphones directly to the controller.
PowerA Wired Controller
If the only thing you are looking for is a controller to play on your console or computer and you are not looking for any kind of competitive improvement, then your controller is the PowerA with cable . At the time of writing these lines it is around 28 euros , and it is available in almost every color you can imagine. The experience of using this controller is almost identical to that of the official model. Of course, in some countries there is already a lack of stock of this command as well, so if you are thinking of buying it, do not delay the purchase too long.