We have more and more services that depend on the cloud . One of the uses that we can give it is the possibility of creating backup copies . We are going to explain what they consist of, why they are useful and we will also explain what you have to do to make one. The objective is to ensure that our files and documents are always protected and do not have any risk on the Internet, in addition to always being available.
Why backup to the cloud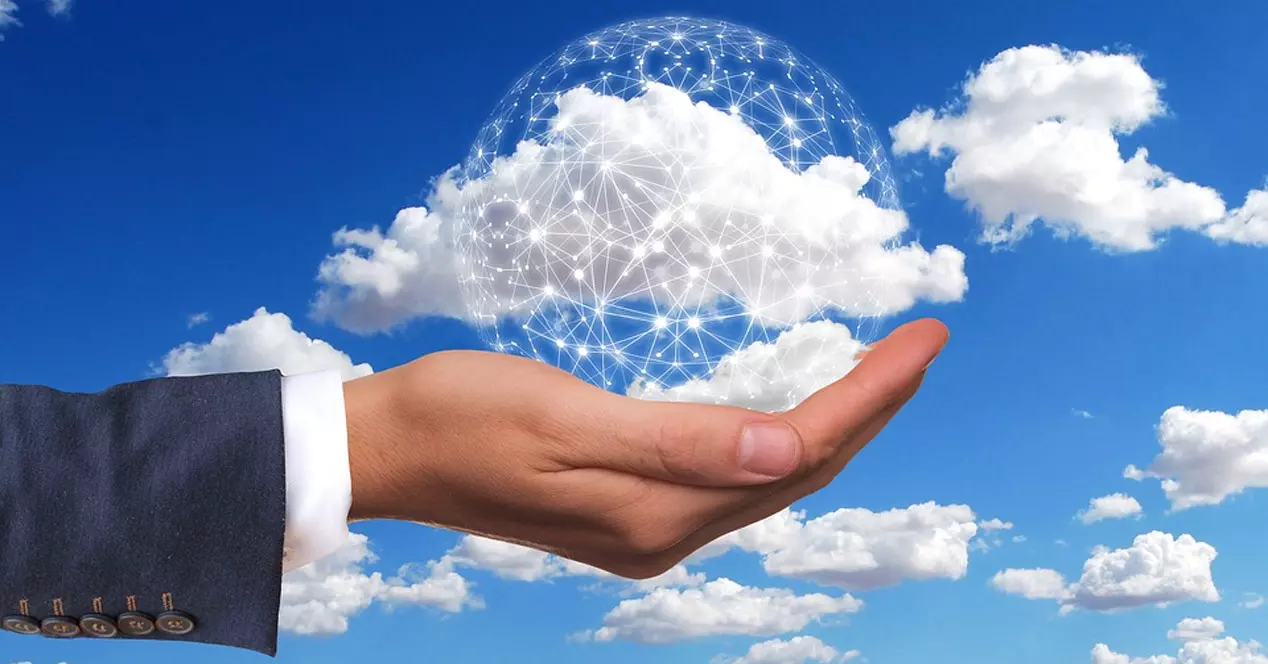 You may be wondering why it is interesting to make a backup and have it in the cloud. The first reason is because you are going to have it available anywhere . You can access this type of service from a mobile, computer, tablet… And you will also be able to do it from anywhere, since you will only need a compatible device and an Internet connection.
Therefore, if at any time you need to access that backup, you will not need to have physical access to a hard drive. The only thing you will have to do is log in to the cloud service account and retrieve that copy you have stored. You can do it in its entirety or just certain files that you need.
Another reason why it is interesting is to be able to have files and documents stored in various places . You can have them on hard drives, on another computer or any physical device, but also in the cloud. In case a problem arises in any of these options, you will always have another one that can prevent you from losing important information.
One more positive point is that you will be able to easily make backup copies . In other words, you can be anywhere with your mobile and be able to save all the photos or videos you have taken in case you lose the device. You will not need to have a physical memory, but simply access to the network.
how to do it
In order to make a backup in the cloud you will need to use some platform . There are many and some of the most popular are Google Drive or Dropbox. In our case we are going to use the Google platform. It is necessary to have an account and from there download the application and install it on Windows.
Once you have downloaded the application, the next thing is to install it. The download process is very fast and the installation process is also quite simple and intuitive. You will only have to run the file and follow the steps that appear.
From there, the next prompt is to sign in . You will need to link your Google Drive account. If you have it already started in the browser, you simply have to start it from the browser and it will link the account you choose. It's quick and easy. You will now have your computer ready to start creating backups in the cloud. You will see a message like the one below.
To start it you have to go to the task bar or directly open the shortcut that it has created for you. There you will see the options icon, activity or notifications.
The next step is to create a folder anywhere on your computer. For example you can call it Backup for Drive. However, you can also use any other folder that you already had created, since it would not matter. That folder or folders are the ones that you are going to synchronize with Google Drive and it will be where you store the backup.
You just have to click on that folder and you will see the option to Create backup of this folder or synchronize it.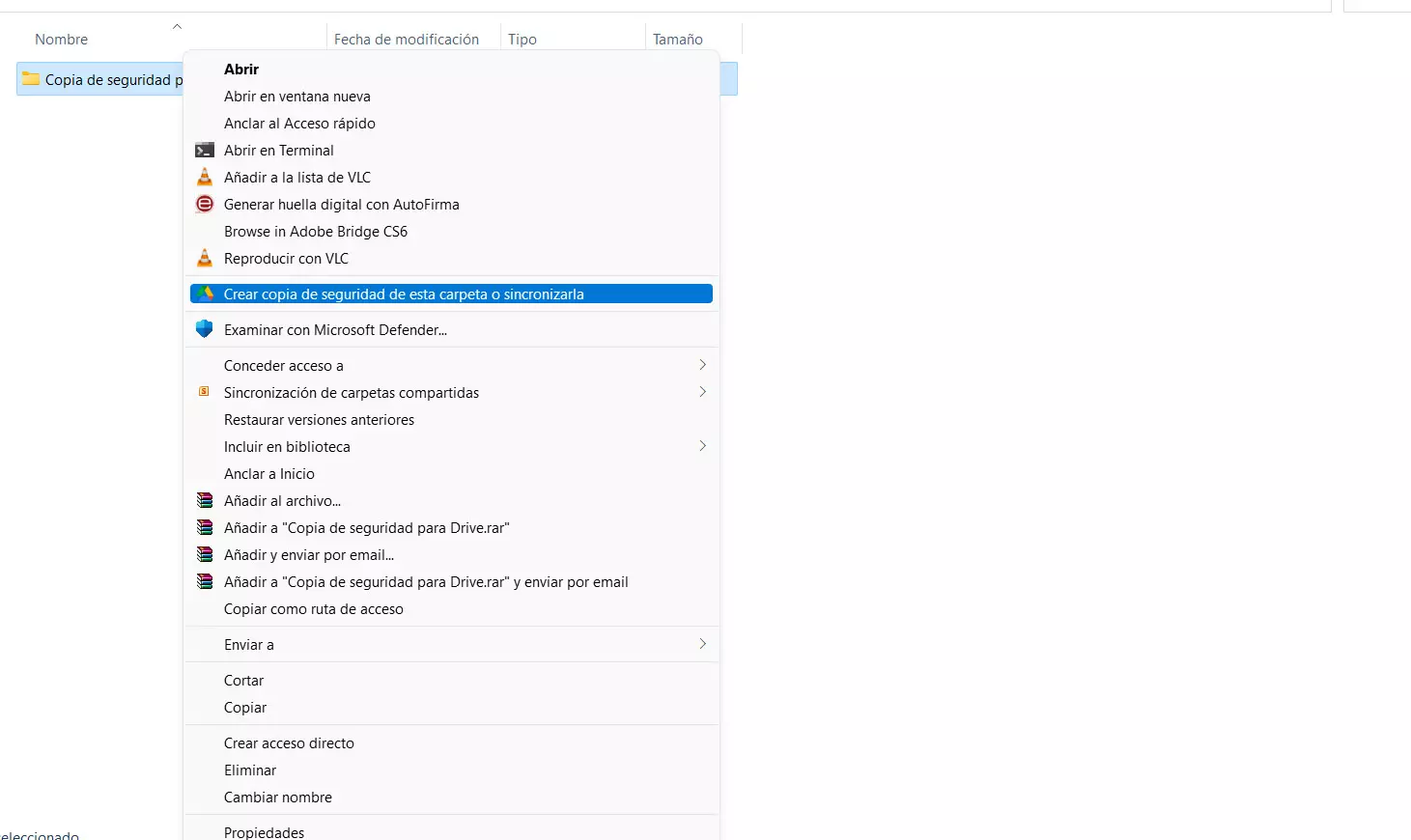 When you click there it will take you to a new window where you have to select the option to Sync with Google Drive . You have to mark it and click OK so that this folder can be used to create backups in the cloud.
From then on, that folder will be synced with the cloud through Google Drive. Any change you make to a file, if you put any more folders, delete something or whatever, it will be automatically synchronized. You will always have that backup available in your Google account and you can access it from anywhere.
Tips for creating secure copies
As you have seen, creating a backup and storing it in the cloud is very simple. You just need to use a platform, such as Google Drive , create an account and link files. But of course, you must take into account some recommendations so that these backup copies are really protected and are not a problem.
The first and most important thing is to choose very well which platform you are going to use . Our advice is that you use reliable, recognized services that have many users and, therefore, guarantees. Some examples can be Google Drive, which is the one we have used in this tutorial, OneDrive or Dropbox. However, there are many more options that are also reliable. You just have to inform yourself very well beforehand, read comments from other users, check that the files are encrypted, etc.
It is also essential that you always keep everything up to date . This must be applied both to the program of that platform, as well as to the operating system. Always install any security patches that appear and make sure you have the latest versions. This way you will avoid problems, since hackers could exploit unpatched vulnerabilities.
One more recommendation is to create backups on a regular basis . Make sure your files are synced from time to time and you always have it up to date. In the event of a problem, such as a ransomware attack, a hard drive crashing or whatever, the damage will be as little as possible by having a recent copy.
Also, it's a good idea to use more than one backup . Whether in the cloud or through a physical device, our recommendation is that you do not trust only one specific copy. Many problems can arise, the service may go down, an error may appear, accidental data deletion… If you have more than one copy, you will be more protected.
In short, as you have seen, you can create backup copies in the cloud quickly and reliably. You just have to follow the steps that we have explained. Of course, also take into account the recommendations that we have explained so as not to have any type of problem that affects your security and you can take more advantage of these copies.