The number of manufacturers that one can find today in the telephony market is abysmal. Companies do not stop growing over the years, and although new and promising brands appear, POCO continues to stand firm and stand out above the majority.
The independent subdivision of the tech giant Xiaomi offers a somewhat limited range of mobiles. This is by no means a negative quality, since each and every one of them is a safe bet in terms of performance. Mainly, because if the smartphones of the Asian firm stand out in something, it is because of their excessive power at such a low cost, following the line and sales philosophy of the main corporation.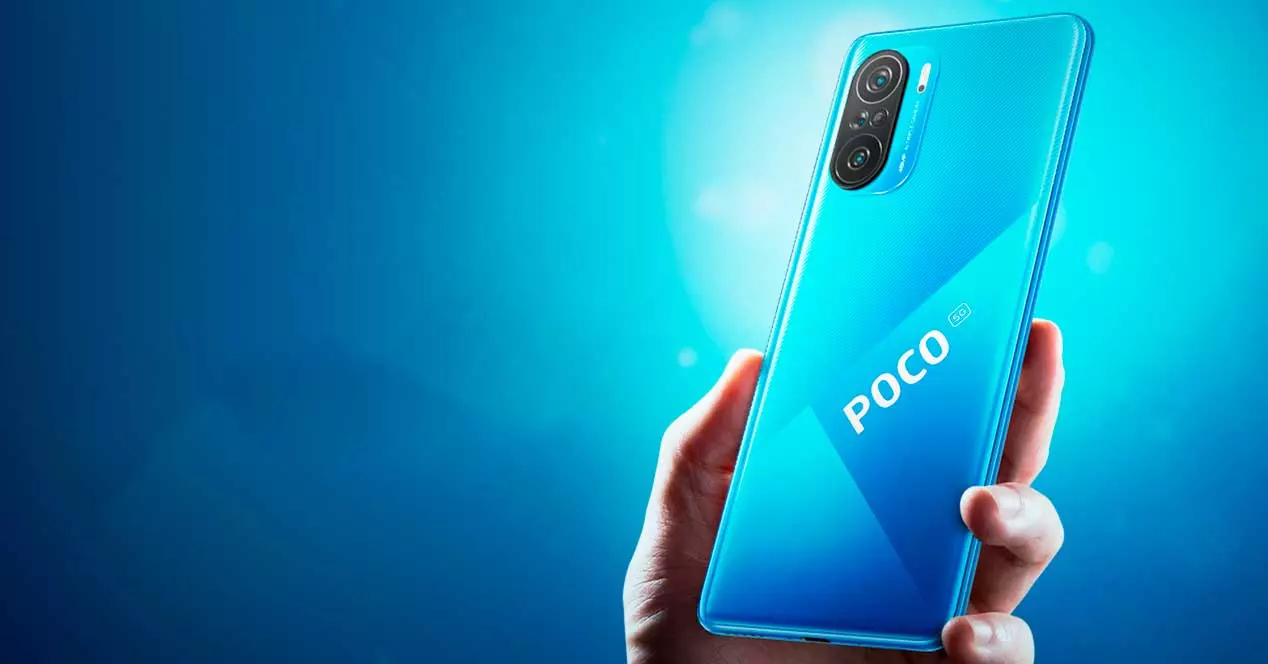 Snapdragon at low cost
When one thinks of state-of-the-art processors, they are usually directly related to the high-end range of terminals. However, as far as POCO is concerned, several of their mobiles incorporate a chip from Qualcomm that enjoy overwhelming power.
This is one of its main strengths and that leads users to opt for one of its alternatives, which meet more without having to disburse a significant sum of money.
In fact, a large part of their catalog available today brings with them a Snapdragon that usually accompanies the top of the range of other companies. A clear example of this are the characteristics of the POCO X3 Pro, which carries a Snapdragon 860 at a price close to 250 euros.
If you look at the top phone of the Chinese company, that is, the POCO F3 , you can see that it integrates a Snapdragon 870 processor that also allows connectivity to 5G networks at a cost of 350 euros.
The POCO M3 is the brand's entry-level range, but it does not shy away from performance for that. In this case, the price drop directly influences the CPU model, but enjoying a Snapdragon 662 for 150 euros is a delight. On the other hand, its Pro model bets on a MediaTek Dimensity with a 5G connection at a figure close to 200 euros. Thus becoming one of the cheapest cases to enjoy this property.
Ideal screens
We have seen how performance is not always linked to the final cost of a product, but in POCO quality never means an increase in it. The processors are just a sample, as the displays on much of its devices are to be commended.
It is true that only two models of those available for purchase today incorporate AMOLED panels . These are nothing more and nothing less than the POCO F3 and F2 Pro, the two flagships of the firm.
On the other hand, in cheaper cases such as the POCO X3 Pro and X3 NFC, despite renouncing the use of that technology, their screens show truly interesting qualities and that it is also rare to see in such inexpensive options. We are talking about a refresh rate and touch sampling of 120 Hz and 240 Hz respectively, which correspond to the fluidity achieved by the screen and the effectiveness of the response to our touches on it. Perfect specifications for gaming.
Without a doubt, POCO is the clear example that you don't have to spend a lot to get a high-performance phone . For approximately 250 euros you can get an ideal terminal to carry out various activities at extreme quality and without suffering slowdowns.