All of us who have a smart speaker at some point have experienced problems with command recognition or have not received a response. All the assistants have bugs, but if you have noticed that Alexa does not answer and that your requests sometimes go unanswered, it may be for one of these reasons.
The use of voice assistants has spread among the population in recent years. A large number of homes already have one to automate processes and make our home a little smarter. For users who choose Amazon's Alexa, it is possible to turn the lights on and off through the Echo smart speakers, control your Smart TV with Alexa or ask you to make a shopping list or add a product to our cart on Amazon. Although Alexa is one of the most intelligent assistants, on some occasions it may have specific failures or respond with an "I did not understand you", since it is not an assistant with a perfect voice recognition system.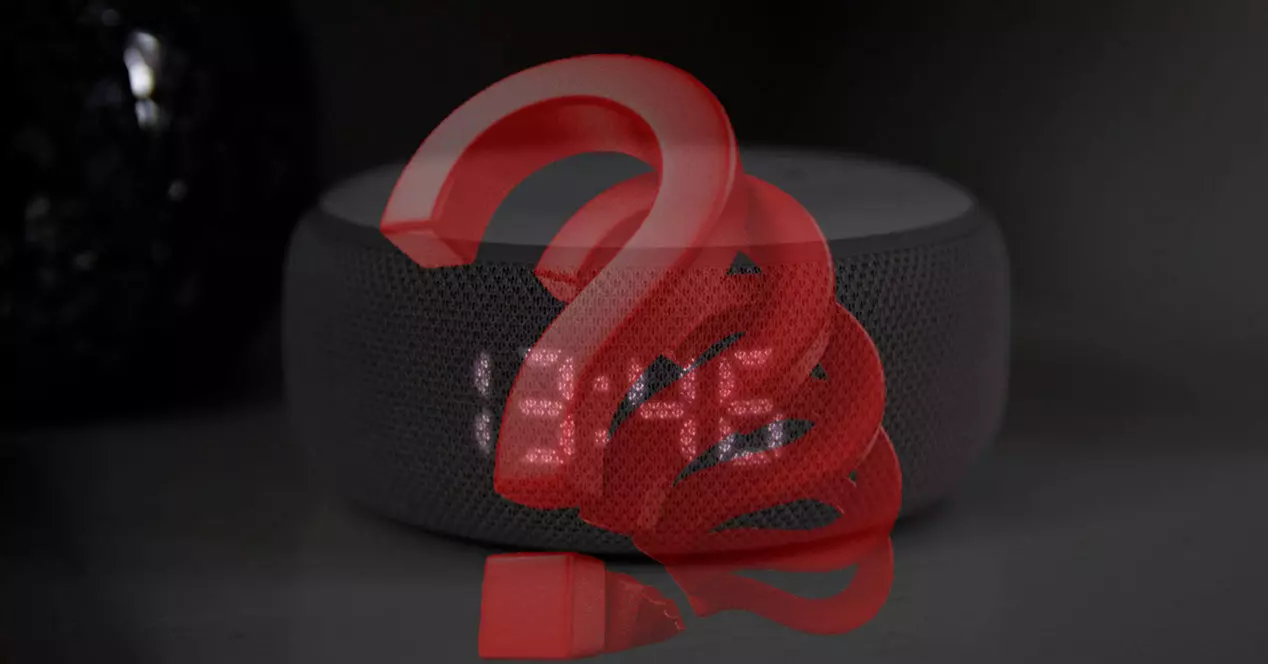 Reasons why Alexa is not responding
For all those moments in which we speak clearly to Alexa, the microphones pick up what we say, there are no external noises and still the answer is again and again "Sorry, I did not understand you" or "Please try again later Here are some solutions for Alexa to answer us.
Alexa is an assistant that is based on the cloud, therefore, having an Internet connection is essential for its proper functioning. If it cannot connect to the company's servers, it will not answer you or do anything. The vast majority of errors can be related to a lack of understanding of the microphones or specific failures of connection with Amazon's servers.
To identify some errors, Amazon created a color code for the ring of the Echo speakers and a line that lights up on the Echo Show that will help us identify if there is a connection error:
Meaning of Alexa colors
Blue: Indicates that the speaker is listening correctly.
White: This color appears when we adjust the volume of our Echo speaker.
Yellow: Indicator that there is a pending notification.
Red: It is the indicator color that we have pressed the on / off button of the
microphone. In the Echo Show it is also the indicator that the camera is off.
Purple: WiFi configuration failed or "Do not disturb" function activated.
Orange: It means that the device is in Configuration mode or trying to connect to the Internet.
Green: Signal that we are receiving a call through the Drop In option.
Once we know what the different color codes mean, if we do not find any indication that Alexa is not responding due to a failure in the Internet connection, it may be due to a problem inherent to Amazon's servers.
Solutions for Alexa to answer
To check that it is not a failure of the Amazon servers or another factor that may be affecting the correct operation of Alexa, these are some of the solutions that we can try:
As in any other electronic device and as obvious as it may seem, the first step should be to restart the Amazon Echo by disconnecting it from the electrical network and reconnecting it after a few seconds.
If this doesn't work, make sure you are within range of the wireless network and that there is no interference problem. It may be that Alexa is failing because you have moved the router or because you have placed a device nearby.
Speaker placement is important too. If we have it hidden in a piece of furniture or corner, the solution for Alexa to answer may be by switching to the site speaker and re-formulating the request to see if it responds this time.
After knowing the meaning of the Alexa lights and these simple tips, it is likely that all your problems related to Alexa not answering have been solved.