No mobile phone is free from operating problems, but there are some truly annoying ones that do not allow us to enjoy ourselves in a pleasant way, such as applications that you cannot open or that close by themselves . There are users who have experienced failures on occasion when trying to play PUBG and in this post we are going to show you how to put an end to this error.
PlayerUnknown's Battlegrounds is a very popular mobile game because it was one of the first forerunners of the battle royale genre. Hence, it gathers a huge number of players day after day and for this reason it is quite likely that some of them will experience problems when opening the application.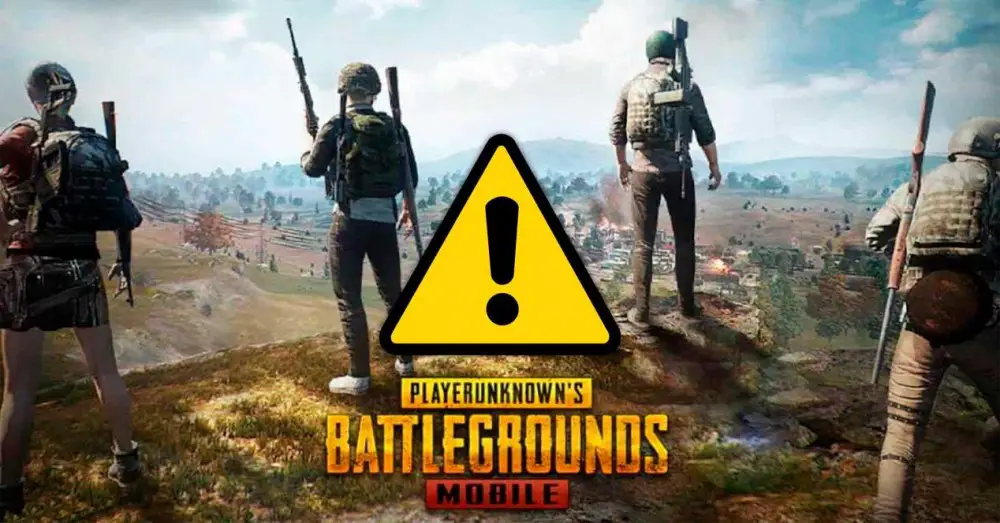 PUBG does not work on my mobile
There are many reasons why PUBG may not open on your device , and we've covered each and every one of them below. In this way you will be able to enjoy the shooter developed by Krafton together with PUBG Studios as soon as possible.
Your smartphone is not compatible with PUBG Mobile
One of the most common options if your smartphone is already many years old has to do with compatibility when playing PUBG . Like any other application, the video game has some minimum requirements that you must meet in order to use it.
The device must integrate a Quad-Core processor or higher, as well as 2 GB RAM , Internet connection and Android version 5.1 as little . This is because it is a very broad title with a huge number of elements on the map.
The cache is causing problems
If your phone meets all of the above and you still cannot open PUBG, it is likely that some internal error in the application is preventing you from opening it. To get rid of this annoying problem, you have to clear the data and cache of the app, although make sure you have linked your account so as not to lose all your progress.
To delete the data, you just have to access the mobile settings and look for the "Applications" section . Once inside, slide until you find PUBG Mobile and go inside to run into the indicated option.
Update pending error
In the event that the above does not take effect, there is a possibility that the error comes from the application itself and that the development team is already aware of it to find a solution.
Try searching in forums or social networks if someone is suffering from the same problem as you. Only in this way will you clear up your doubts and stop worrying about whether your mobile works correctly.
There is a new version of PUBG Mobile available
Maybe the bug has nothing to do with the above and you can't open PUBG on your smartphone because there is a new update. So until you proceed with the download of the most current version you will not be able to play normally.
Take a look at the Google Play Store and access the section where the downloaded applications are located. Locate the one you are looking for and check if a button with the message "Update" appears. Otherwise, delete the app and download it again, as sometimes the system does not recognize when there is a pending version.