Sharing an account on Netflix in Spain had come to an end… Or, at least that's what we thought. However, there are still many users who confirm that they can continue sharing it with family, friends, acquaintances, etc., without anything happening in this regard. And it is that, we remind you, that the last day to put the main location was February 21. So what is going on?
Well, let's see what are the reasons that can explain this situation. And, above all, we are going to know what will happen when Netflix really blocks the possibility of account sharing . More than anything, because a particular message will appear that we will not like at all.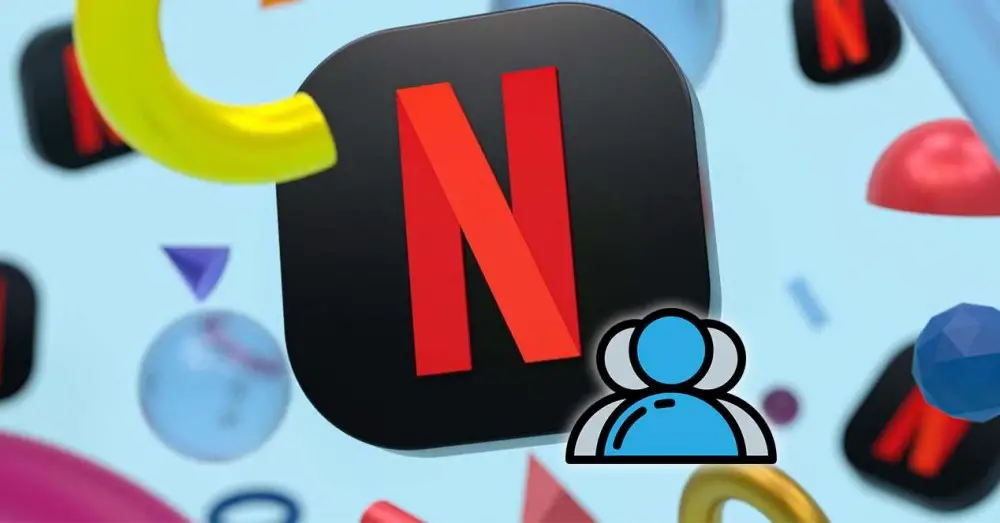 The limit for sharing an account on Netflix
Several days have passed and there are many of us who can continue to share an account. Since the famous announcement that shared accounts were going to go away, users started seeing the following message on our accounts: ' As of 2/21/23 , a primary location will be set if your account doesn't have one. Devices in some locations using your account may be blocked from access .' Although, it's been several days now, and not everyone has set up a primary location to have a " Netflix Home ."
Why is this happening? Basically, because the Netflix location system is not working . Or, at least, not as well as expected from the streaming platform. For this reason, there are still many of us who can enjoy sharing an account with other people.
In fact, it has happened to many that the main location was located in different cities. This has mainly occurred in those accounts in which the location has not been manually configured, since the Netflix system has done it automatically. In short, the platform could use any location with which we have connected to our account.
And that's not all, as Netflix not only has location issues, but the system also didn't work properly when we wanted to manually set a primary location on the account. That is, when trying, many users have reported that an error appeared indicating that they had to try again 24 hours later.
Supposedly, Netflix will use the IP to determine the location from which we connect. And, therefore, you can establish a series of limitations or blocks on other devices, as well as request verification by email. However, more than 7 days have passed, and there are still many who have had no problem sharing an account.
The message you don't want to see on Netflix
The most certain thing is that, within a few days, this will change forever. And, finally, the streaming platform fulfills what it had promised: limit shared accounts. Surely, first fix your location system and then start warning users to open a new account or add extra members .
Therefore, when the time comes, no matter how hard we try to escape the control of Netflix, these two messages may appear:
« Start enjoying your own Netflix account today. Enjoy unlimited entertainment with your own account or ask the owner to invite you as an extra member . In this case, it gives us the choice between creating an account or adding an extra member. Also, if we are the main user, we will have to verify by email , SMS or log out if we cannot.
Also, if we continue to ignore this message, the next one we will see will be this: « Add an extra member to continue sharing Netflix. Share the account with someone who does not live with you for 5.99 euros more per month. Or sign out of devices outside your home to continue watching Netflix ." Therefore, in this case, it forces us to log out of the rest of the devices to continue having access to the account.