VPN services are very useful for our day to day in very varied circumstances. They allow us to improve security when we connect to public and insecure wireless networks, but they also serve to access content that may be restricted and even hide the real IP address. In this article we will explain why it is interesting to use a VPN to play online and which one to use. We are going to show a selection.
Why use a VPN to play games
To play online we will need a good internet connection. This must also be safe, stable and have a low latency so as not to have problems when connecting to the servers. However this does not always happen. We can suffer from speed, stability, security problems … Even having access to certain games restricted simply because of our geographical location.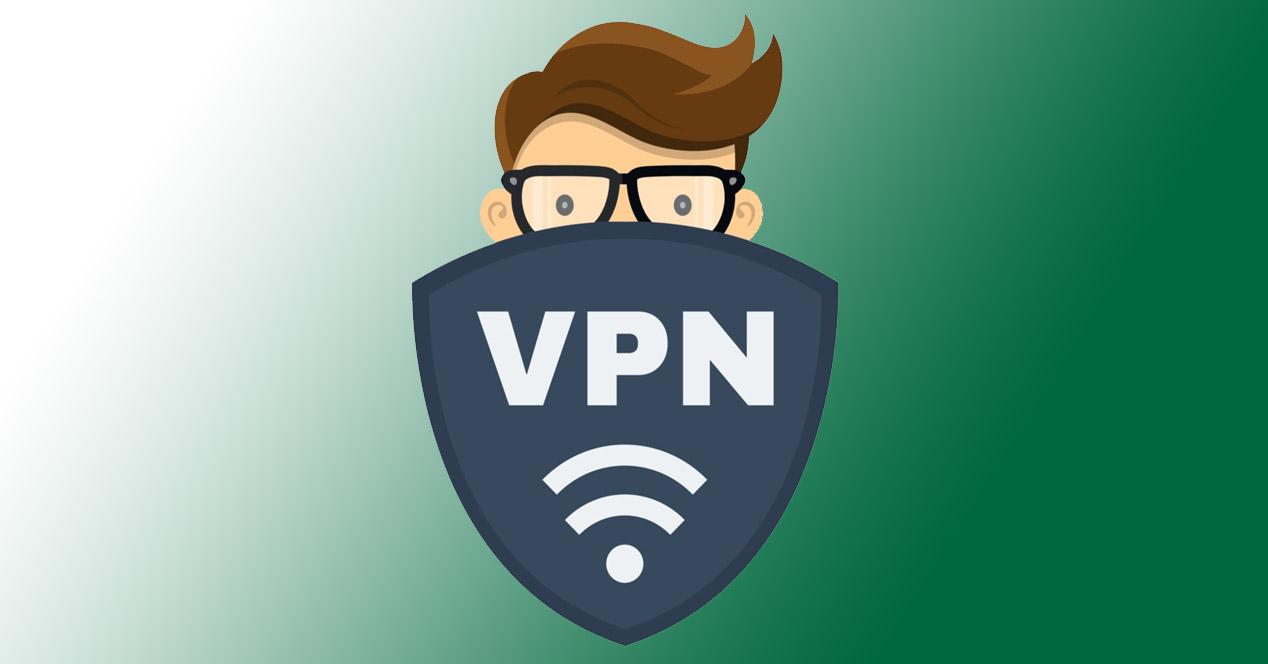 We can avoid all this, or at least improve it, thanks to using a VPN program. Keep in mind that they are available for both desktop computers and mobile devices. The latter are increasingly used in our day to day and when playing online they are no exception.
Be able to use geo-blocked games
One of the uses of a VPN to play online is to be able to access certain games that may be geographically blocked . This is something that happens on some occasions. It may be that directly a game is not allowed in a country, but also that part of that game is only available in certain nations.
A VPN allows us to connect to a server in another country and thus be able to access without problems. Let's say we are in Spain and we want to access a game of a game that is only available to users in Japan. With a VPN program we can change our location as if we were in the Asian country and be able to access the game.
Get ahead of the launch in our country
Something similar can happen with the launches of certain video games or specific features. It may initially be launched for a geographic region and take a few days or weeks to reach our country.
Once again, the use of a VPN will allow us to play that video game that has already been released in another country ahead of time. We can simply modify the physical location from which we connect and thus be able to enter.
Avoid IP address blocks
Here we can find several possibilities. One of them is that our IP address is restricted to play a certain game over the Internet. It may be due to the Internet operator that we have contracted, to having a shared IP, some error …
But it could also be that they kick us out of a game. This is common in certain games where the administrator might think that the user is cheating and decides to kick him out. That administrator can block a user for a certain amount of time by IP address.
If we are using a VPN we will hide our real IP and be able to change it easily when connecting to another server. It is very useful for these types of moments, as we have mentioned. We can run into a block in our direction that we can jump over.
Improve ping
Although a VPN normally affects the speed and ping of a connection , there may be circumstances in which latency improves when playing online. This can happen when we are connected to a server in another country and the ping of the connection would be quite high.
With a VPN we can connect to a server that is in the same country as the video game. This way we can improve latency somewhat and make it work better. It is not something that will always happen, but it could be the solution at certain times.
Keeps us safe on public networks
Of course it is also useful to use a VPN to play online in order to improve security when connecting to public networks. Sometimes we have no choice but to access a public Wi-Fi in a shopping center or airport, where we do not really know who may be behind that connection.
Thanks to using a VPN we will be able to improve security. Our data will be encrypted and it does not matter if we have to log in to play. All that information is going to travel in an encrypted tunnel and nobody could get to read the content.
Which VPN to use to play
We have seen that using a VPN can be useful for online gaming in certain circumstances. Now we are going to show some options that we have available. It should be mentioned that we have both free and paid services. However, the latter are the most reliable for both performance and safety.
It is important that we choose correctly which VPN to use to play and in this way not have any type of problem. The objective here is that it works as well as possible, that it is stable and that it provides us with enough servers to be able to connect according to our needs.
NordVPN
One of the best options we have to have a VPN to play is NordVPN. It offers more than 5,000 different servers spread over 60 countries . This will allow us to avoid connection problems, blockages when connecting to a game in another country.
NordVPN is one of the most popular options. It is safe, protects our data very well, offers good speed and is also compatible with all types of devices, operating systems and even has a browser extension.
Surfshark VPN
Another option that is also widely used is Surfshark VPN. It offers a wide variety of plans, maximum security and is also available for all types of platforms. In this case, it has 3,200 servers spread over 65 countries. Once again we will have the opportunity to have a wide range of possibilities to connect.
It has a feature that may be interesting to many users: Whitelister. It allows you to add applications to a white list and in this way get it to ignore the VPN. It also has a kill switch, so our data is never compromised.
PureVPN
PureVPN promises great speed when using its service. This can be very interesting to play online. It also uses important security and privacy measures, such as AES 256-bit encryption , so we can always keep our data protected.
Regarding servers and countries, the figure is quite high. It has 6,500 different servers and they are spread over no less than 140 countries. Very useful if we have problems playing online due to the location where we are.
Cyberghost
Another VPN that we also want to talk about when playing online is Cyberghost . It also stands out for the large number of servers , since it exceeds 6,000 available. It has 256-bit AES encryption, allows it to be used on 7 devices at the same time, automatic shutdown switch and available for operating systems such as Windows, macOS, Android or iOS.
Cyberghost is therefore an interesting option to use a VPN in order to play online. It offers different plans that we can adapt to our needs. One more alternative that we can show in our list.
ExpressVPN
ExpressVPN is undoubtedly one of the most used VPNs and one that has more possibilities for users. It offers a safe, fast and totally anonymous service. We can use it in the main operating systems and it also has a large number of available servers and countries.
In short, these are some of the main VPNs that we can use to play online. It is important that we correctly choose the one that best suits what we are looking for, that it is totally safe and compatible with our system.