When looking for a new mobile phone, one looks at various aspects, but one of the most important is undoubtedly the battery . Accustomed to using the smartphone for practically everything and throughout the day, we need it not to leave us lying at a key moment.
Having extreme power in this sense guarantees the user to be able to carry out activities without ceasing and without the device being affected. There are a huge number of options on the market from the vast majority of manufacturers that offer more than considerable autonomy , but today we are going to focus on the best alternatives for each ecosystem, that is, for Android and Apple.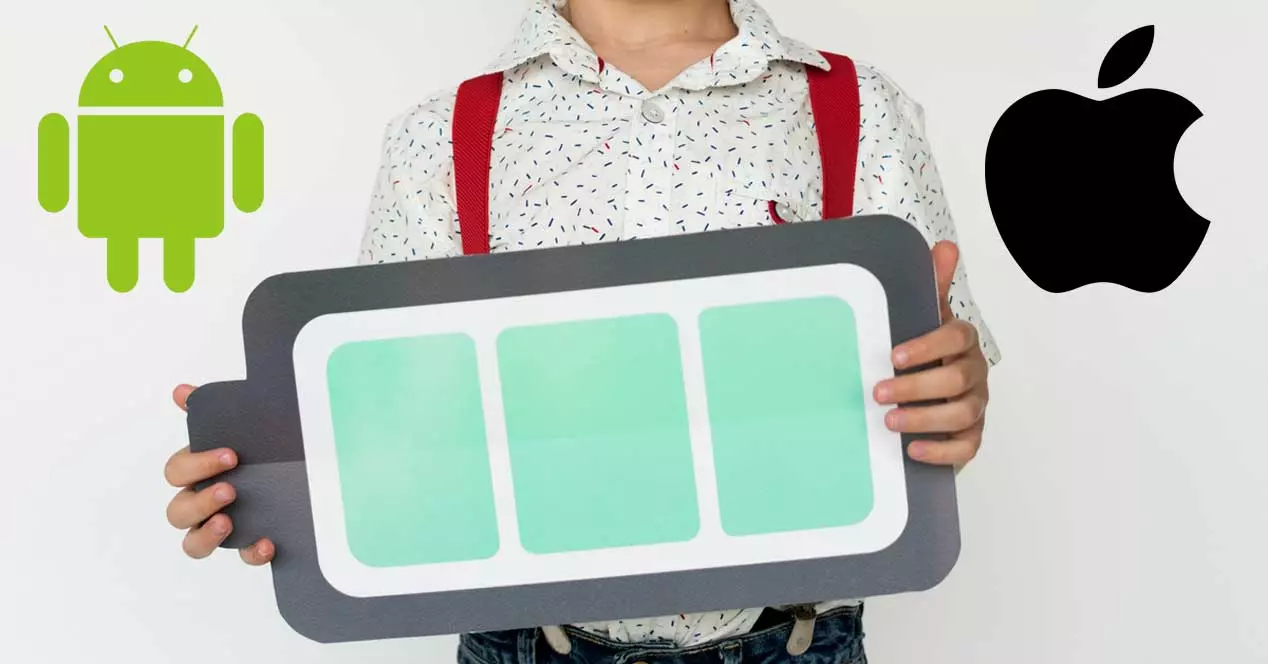 Apple is clear
When we talk about the American company, quality is always present, and even more so when we talk about its flagship: the iPhone 13 Pro Max . It is true that the company led by Tim Cook does not usually show the specific specifications of its battery, although this does not exempt it from undergoing tests as tests that certify its duration.
These tests have shown that among the features of the iPhone 13 Pro Max is a titanic battery. Exactly, the Apple device is capable of staying on for approximately 28 hours , of which 12 hours have been active.
There is no doubt that the energy management of your processor is more than efficient. The only downside is that its fast charge, which is somewhat poor. Even so, if you want to enjoy excellent autonomy and brutal properties, it is the option you are looking for, although you will have to pay 1,200 euros for it.
Android takes the prize
The range of possibilities when we talk about Android extends considerably, because the number of options multiplies. This means that it is difficult to find a winner, but thanks to the tests carried out by the colleagues of GSMArena there is a clear winner .
This is the Ulefone Power Armor 13 . Probably many of you do not know it, but this Chinese brand has at its disposal the smartphone with the highest capacity. Its battery offers a power of 13,200 mAh . A complete outrage compared to what we are used to.
This translates into a life with the screen off of almost 300 hours! You can play videos for 33 hours or make a call for 101 hours, that is, more than four days in a row. In this sense, it is unrivaled, but it sacrifices other sections such as performance by integrating a MediaTek Helio G95. In any case, if you want to enjoy the greatest possible autonomy, it is the ideal alternative for about 400 euros.
On the other hand, if you want to bet on a candidate from a better-known brand, Motorola takes the prize with the properties of its 2021 Motorola Moto G Power and its 5,000 mAh battery. This guarantees three days of duration and the opportunity to play videos for an estimated 20 hours. Best of all is its low cost below 200 euros.
A unique opportunity in terms of value for money, since it is accompanied by a Snapdragon CPU and a very careful design.