Virtually the NFC is an essential requirement in any mid-range mobile phone onwards. Although you did not see too many utilities before, now it is a technology that we do not stop using in our day to day to make payments on compatible dataphones or to use specific NFC stickers. The iPhone, as it could not be otherwise, also has an NFC chip that has been opening over the years.
---
---
Where is the NFC chip physically
Apple opted to include these chips from the iPhone 6 onwards , placing it at the top of the computers in order to facilitate their use on a daily basis. It is certainly much easier to make a payment by putting the top of the equipment in front of the dataphone or to read a compatible label in this way. But unfortunately at first the NFC of the iPhone was very limited since it could only be used to make payments through Apple Pay. In those where this possibility did not exist, the NFC was useless.
As generations passed, Apple realized that it had to open up a little more to the world and already allowed us to scan different tags that we find in our day to day. At the beginning, a specific application was needed to do this reading, but now it is not like that, since you simply have to move the iPhone closer to a tag, for example, to trigger a series of actions. Although there is still a long way to go as there are still some limitations as a result of the company's efforts to remain totally hermetic. For example, if we want to pair some headphones that include the NFC chip, we can not bring the iPhone close as usual.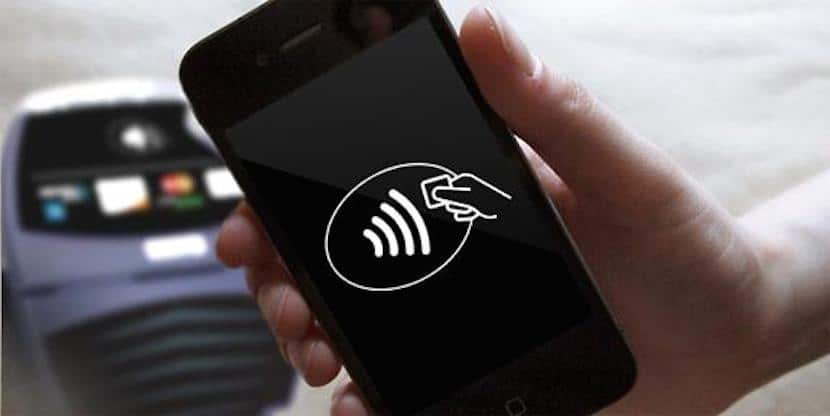 What can we do with the NFC of our iPhone
As we have been mentioning throughout the post, Apple has been releasing the NFC from its iPhone. It is now possible, for example, to make payments in establishments that have a compatible dataphone without too many problems. This is the result of a negotiation of the company with the different banking entities where Spain has benefited greatly. It is true that after the presentation of Apple Pay we had to wait several years for its arrival in our country, but there are already many national banks that have signed agreements with Apple to use this technology. But obviously they still have a lot to do, since unfortunately in many Latin American countries this is not the case. In the future we hope that they continue to expand.
But in addition to using Apple Pay, transport cards are also beginning to be integrated into Wallet, thanks to the 'express card' function. With this function introduced in iOS 13 we will be able to access the bus or the subway without having to remove the voucher from our portfolio, since we will simply pass the mobile.
Little by little, NFC tags are becoming famous. These allow us to make automations with 'Shortcuts' by bringing our mobile closer to one of these labels that are really very cheap. For example, if we have a label in our kitchen, we can make the coffee machine turn on automatically when passing the phone (obviously if we have the house with home automation items).
You can also pair very specific accessories in a very simple way such as the HomePod. In this way we can continue listening to a song that we play on our mobile phone on the HomePod simply by bringing it closer. Obviously, there is still a long way to go, and we hope that the NFC will continue to establish itself in our day-to-day life as an essential technology beyond making contactless payments.
---
---