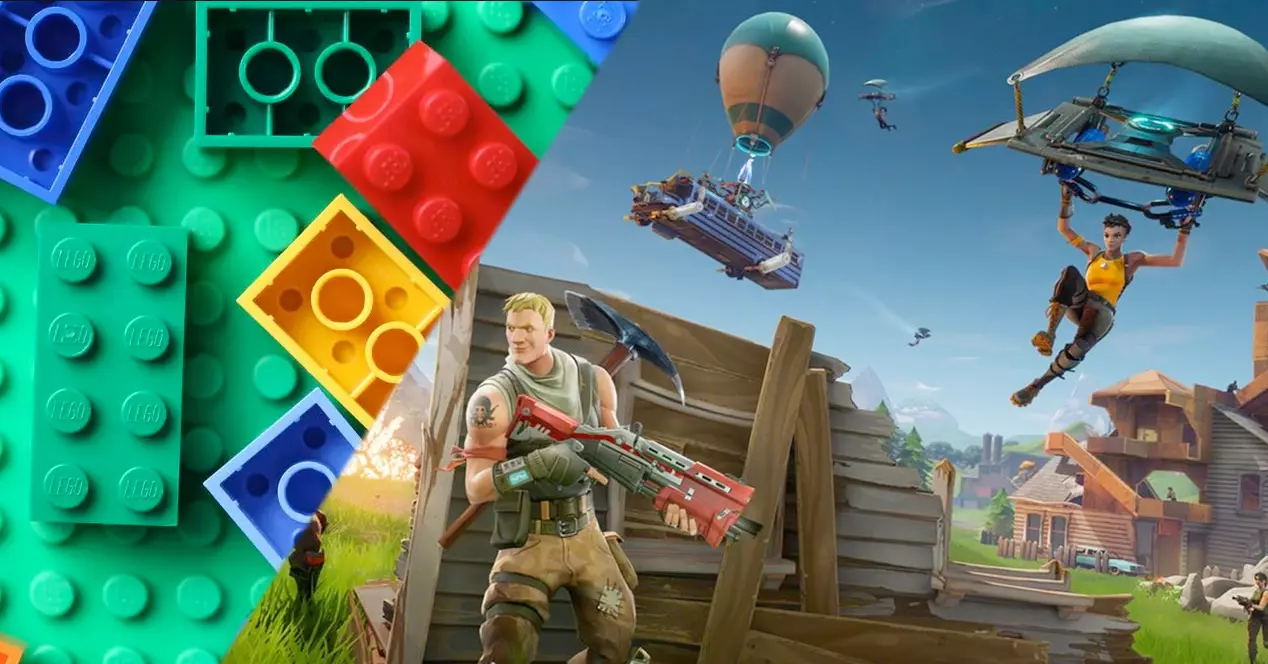 Since the Fortnite boom , there have been many companies that have decided to cling to the wake of the Epic Games video game to make all kinds of collaborations and promotions. Many of the most faithful players of Fortnite will remember the promotion of Avengers: Endgame in which Thanos had to be stopped, one of the first and most brilliant campaigns that were made to make the game more attractive. Later concerts and all kinds of events came to confirm that Fortnite is just another form of metaverse . And this has brought us to LEGO. The Danish toy company seems to be interested in Fortnite, and is preparing its own implementation in the battle royale .
LEGO and Fortnite join forces to build something unique in the metaverse
LEGO and Epic Games have entered into a long-term collaboration agreement. Together, they will shape the metaverse that Fortnite has been creating for all these years, only molding it into a safe and fun ecosystem for both children and the whole family.
According to Niels B. Christiansen, the CEO of The LEGO Group, children enjoy playing in both the digital and physical worlds, and do quite well in both. According to LEGO, there is enormous potential within virtual worlds for children to develop skills that are key in adulthood and are for life, such as creativity and collaboration. Christiansen is aware that they face a big challenge. After all, LEGO has always been a physical game and has guaranteed for decades a safe experience, full of inspiration and creativity that has served generations and generations. Now, the Danes have joined hands with Epic Games to build a common space in the fun, entertaining and family-oriented metaverse.
How will this collaboration be? Is building returning to Fortnite?
In the joint press release published on the Epic Games website, it has not been precisely detailed what the video game will be like. However, everything indicates that it will be an alternative to Roblox . The note emphasizes that every time, children develop better in three-dimensional virtual worlds, and that the collaboration of these two brands seeks to take advantage of the best of these two companies to build experiences through play.
A game totally focused on security
What they have made clear is that it will be a game focused on security, with a very measured and controlled ecosystem. Epic Games was made in 2020 with SuperAwesome, a company specialized in creating safe digital environments for children under 16 years of age, very much in line with the moderation system that Roblox has. LEGO and Epic Games have also made it clear that this new digital space that is opening will have three fundamental principles: safeguard the privacy of minors , protect them by providing them with a safe environment so that they can develop their skills through the playful environment and train all players to have control over the digital environment .